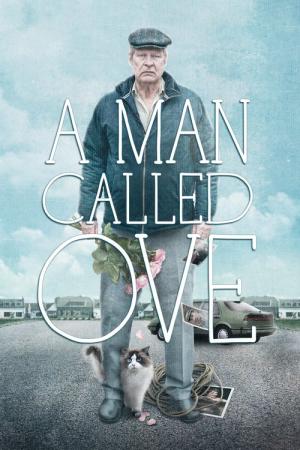 27 Best Movies Like A Man Called Ove ...
If you liked this film , you will for sure love these too! In this selection we highlight some of the best films that share a very similar mood to '', and are worth checking out.
1.
The Best Exotic Marigold Hotel (2011)
2h 4m Drama Comedy
British retirees travel to India to take up residence in what they believe is a newly restored hotel. Less luxurious than its advertisements, the Marigold Hotel nevertheless slowly begins to charm in unexpected ways as the residents find new purpose in their old age.
1h 44m Drama
A unique friendship develops when a little girl and her dying mother inherit a cook - Mr. Church. What begins as an arrangement that should only last six months, instead spans fifteen years.
4.
Silver Linings Playbook (2012)
2h 2m Drama Comedy Romance
After spending eight months in a mental institution, a former teacher moves back in with his parents and tries to reconcile with his ex-wife.
1h 58m Comedy Drama
YOUTH explores the lifelong bond between two friends vacationing in a luxury Swiss Alps lodge as they ponder retirement. While Fred has no plans to resume his musical career despite the urging of his loving daughter Lena, Mick is intent on finishing the screenplay for what may be his last important film for his muse Brenda. And where will inspiration lead their younger friend Jimmy, an actor grasping to make sense of his next performance?
1h 58m Drama Romance
Based on the true story of Robin, a handsome, brilliant and adventurous man whose life takes a dramatic turn when polio leaves him paralyzed.
1h 46m Romance Drama Comedy
Martha is a single woman who lives for one passion: cooking. The head chef at a chic restaurant, Martha has no time for anything - or anyone - else. But Martha's solitary life is shaken when a fateful accident brings her sister's eight-year-old daughter, Lina, to her doorstep.
8.
In the Land of Women (2007)
1h 37m Romance Comedy Drama
After a bad breakup with his girlfriend leaves him heartbroken, Carter Webb moves to Michigan to take care of his ailing grandmother. Once there, he gets mixed up in the lives of the mother and daughters who live across the street.
2h 3m Comedy Drama Romance
Drew Baylor is fired after causing his shoe company to lose hundreds of millions of dollars. To make matters worse, he's also dumped by his girlfriend. On the verge of ending it all, Drew gets a new lease on life when he returns to his family's small Kentucky hometown after his father dies. Along the way, he meets a flight attendant with whom he falls in love.
20m
Magic for Beginners examines the mythologies found in fan culture, from longing to obsession to psychic connections. The need for such connections (whether real or imaginary) as well as the need for an emotional release that only fantasy can deliver are explored.
12.
Italian for Beginners (2000)
1h 56m Drama Comedy
The film centres on a retired, widowed professor living in Paris who develops a special relationship with a younger French woman.
1h 42m Comedy
A young boy whose parents just divorced finds an unlikely friend and mentor in the misanthropic, bawdy, hedonistic, war veteran who lives next door.
15.
Lars and the Real Girl (2007)
1h 46m Comedy Drama Romance
Extremely shy Lars finds it impossible to make friends or socialize. His brother and sister-in-law worry about him, so when he announces that he has a girlfriend he met on the Internet, they are overjoyed. But Lars' new lady is a life-size plastic woman. On the advice of a doctor, his family and the rest of the community go along with his delusion.
16.
Music from Another Room (1998)
1h 44m Comedy Drama Romance
Music From Another Room is a romantic comedy that follows the exploits of Danny, a young man who grew up believing he was destined to marry the girl he helped deliver as a five year old boy when his neighbor went into emergency labor. Twenty-five years later, Danny returns to his hometown and finds the irresistible Anna Swann but she finds it easy to resist him since she is already engaged to dreamboat Eric, a very practical match. In pursuit of Anna, Danny finds himself entangled with each of the eccentric Swanns including blind, sheltered Nina, cynical sister Karen, big brother Bill and dramatic mother Grace as he fights to prove that fate should never be messed with and passion should never be practical.
1h 47m Comedy Drama Romance
Straitlaced Princeton University admissions officer, Portia Nathan is caught off-guard when she makes a recruiting visit to an alternative high school overseen by her former college classmate, the freewheeling John Pressman. Pressman has surmised that Jeremiah, his gifted yet very unconventional student, might well be the son that Portia secretly gave up for adoption many years ago.
18.
In a Better World (2010)
19.
The Jane Austen Book Club (2007)
1h 46m Comedy Romance
Six Californians start a club to discuss the works of Jane Austen. As they delve into Austen's literature, the club members find themselves dealing with life experiences that parallel the themes of the books they are reading.
24m Animation Sci-Fi & Fantasy Comedy Action & Adventure
Mamoru has a far-from-normal high school life with girlfriend Ayako, who possess magical powers.
21.
Definitely, Maybe (2008)
1h 52m Comedy Romance
When Will decides to tell his daughter the story of how he met her mother, he discovers that a second look at the past might also give him a second chance at the future.
1h 39m Drama Romance
Adam, a lonely man with Asperger's Syndrome, develops a relationship with his upstairs neighbor, Beth.
23.
Dan in Real Life (2007)
1h 38m Comedy Romance Drama
Advice columnist, Dan Burns is an expert on relationships, but somehow struggles to succeed as a brother, a son and a single parent to three precocious daughters. Things get even more complicated when Dan finds out that the woman he falls in love with is actually his brother's new girlfriend.
1h 40m Comedy Drama
Inspired by a true story, a comedy centered on a 27-year-old guy who learns of his cancer diagnosis and his subsequent struggle to beat the disease.
25.
Last Life in the Universe (2003)
1h 52m Drama Action Thriller
An obsessive-compulsive Japanese librarian living in Bangkok spends most of his days contemplating suicide in his apartment. His life changes when he witnesses the death of a young girl and becomes acquainted with her elder sister.
explore
Check out more list from our community