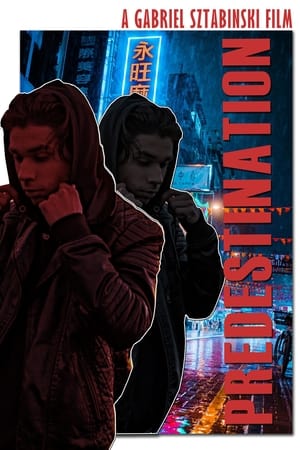 13 Best Movies Similar To Predestination ...
If you liked this film , you will probably love these too! In this collection we highlight some of the best films that share a very similar premise to 'Predestination', and are worth checking out.
1.
The Butterfly Effect 3: Revelations (2009)
1h 30m Science Fiction Thriller Drama Crime
The story revolves around a man trying to uncover the mysterious death of his girlfriend and save an innocent man from the death chamber in the process, by using his unique power to time travel. However in attempting to do this, he also frees a spiteful serial-killer.
1h 44m Thriller Science Fiction Mystery
Three friends discover a mysterious machine that takes pictures 24 hours into the future and conspire to use it for personal gain, until disturbing and dangerous images begin to develop.
1h 32m Science Fiction Thriller
A man accidentally gets into a time machine and travels back in time nearly an hour. Finding himself will be the first of a series of disasters of unforeseeable consequences.
43m Drama Science Fiction
The provocative story of Cole, a time traveler from a decimated future in a high-stakes race against the clock. Utilizing a dangerous and untested method of time travel, he journeys from 2043 to the present day on a mission to locate and eradicate the source of a deadly plague that will all but annihilate the human race.
5.
Project Almanac (2015)
1h 46m Science Fiction Thriller Drama
A group of teens discover secret plans of a time machine, and construct one. However, things start to get out of control.
2h 6m Action Thriller Science Fiction
Called in to recover evidence in the aftermath of a horrific explosion on a New Orleans ferry, Federal agent Doug Carlin gets pulled away from the scene and taken to a top-secret government lab that uses a time-shifting surveillance device to help prevent crime.
7.
Edge of Tomorrow (2014)
1h 53m Action Science Fiction
Major Bill Cage is an officer who has never seen a day of combat when he is unceremoniously demoted and dropped into combat. Cage is killed within minutes, managing to take an alpha alien down with him. He awakens back at the beginning of the same day and is forced to fight and die again... and again - as physical contact with the alien has thrown him into a time loop.
8.
Star Trek: First Contact (1996)
1h 51m Science Fiction Action Adventure Thriller
The Borg, a relentless race of cyborgs, are on a direct course for Earth. Violating orders to stay away from the battle, Captain Picard and the crew of the newly-commissioned USS Enterprise E pursue the Borg back in time to prevent the invaders from changing Federation history and assimilating the galaxy.
53m Sci-Fi & Fantasy Drama Mystery Crime
A missing child causes four families to help each other for answers. What they could not imagine is that this mystery would be connected to innumerable other secrets of the small town.
1h 31m Science Fiction Thriller
A psychiatrist makes multiple trips through time to save a woman that was murdered by her brutal husband.
1h 28m Science Fiction Thriller
Two old friends living in a dystopic future become trapped in a mysterious time loop — one that may have something to do with an ongoing battle between an omnipotent corporation and a ragtag band of rebels.
1h 36m Action Science Fiction Thriller
Las Vegas showroom magician Cris Johnson has a secret which torments him: he can see a few minutes into the future. Sick of the examinations he underwent as a child and the interest of the government and medical establishment in his power, he lies low under an assumed name in Vegas, performing cheap tricks and living off small-time gambling "winnings." But when a terrorist group threatens to detonate a nuclear device in Los Angeles, government agent Callie Ferris must use all her wiles to capture Cris and convince him to help her stop the cataclysm.
1h 33m Thriller Science Fiction Mystery
Decorated soldier Captain Colter Stevens wakes up in the body of an unknown man, discovering he's involved in a mission to find the bomber of a Chicago commuter train. He learns he's part of a top-secret experimental program that enables him to experience the final 8 minutes of another person's life. Colter re-lives the train incident over and over again, gathering more clues each time.
explore
Check out more list from our community