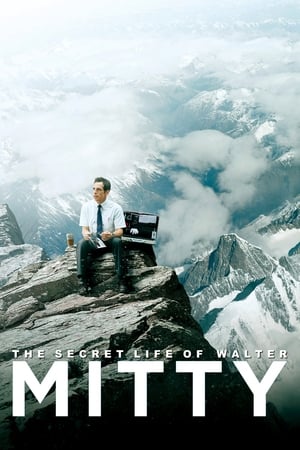 31 Best Movies Like The Secret Life Of Walter Mitty ...
If you liked this one , you will probably love these too! In this list we highlight some of the best films that share a very similar premise to '', and are worth checking out.
1.
Hector and the Search for Happiness (2014)
1h 54m Adventure Drama Comedy
Hector is a quirky psychiatrist who has become increasingly tired of his humdrum life. As he tells his girlfriend, Clara, he feels like a fraud: he hasn't really tasted life, and yet he's offering advice to patients who are just not getting any happier. So Hector decides to break out of his deluded and routine driven life. Armed with buckets of courage and child-like curiosity, he embarks on a global quest in hopes of uncovering the elusive secret formula for true happiness. And so begins a larger than life adventure with riotously funny results.
1h 44m Comedy
Carl Allen has stumbled across a way to shake free of post-divorce blues and a dead-end job: embrace life and say yes to everything.
2h 5m Adventure Fantasy Drama
Throughout his life Edward Bloom has always been a man of big appetites, enormous passions and tall tales. In his later years, he remains a huge mystery to his son, William. Now, to get to know the real man, Will begins piecing together a true picture of his father from flashbacks of his amazing adventures.
4.
The Way Way Back (2013)
1h 43m Comedy Drama
Shy 14-year-old Duncan goes on summer vacation with his mother, her overbearing boyfriend, and her boyfriend's daughter. Having a rough time fitting in, Duncan finds an unexpected friend in Owen, manager of the Water Wizz water park.
2h 28m Adventure Drama
After graduating from Emory University in 1992, top student and athlete Christopher McCandless abandons his possessions, gives his entire $24,000 savings account to charity, and hitchhikes to Alaska to live in the wilderness.
2h 1m Comedy
70-year-old widower Ben Whittaker has discovered that retirement isn't all it's cracked up to be. Seizing an opportunity to get back in the game, he becomes a senior intern at an online fashion site, founded and run by Jules Ostin.
7.
Stranger Than Fiction (2006)
1h 53m Comedy Drama Fantasy Romance
Harold Crick is a lonely IRS agent whose mundane existence is transformed when he hears a mysterious voice narrating his life.
1h 38m Comedy Romance Drama
When he suddenly finds himself without his long-standing blue-collar job, Larry Crowne enrolls at his local college to start over. There, he becomes part of an eclectic community of students and develops a crush on his teacher.
2h 2m Comedy Romance
At a tiny Parisian café, the adorable yet painfully shy Amélie accidentally discovers a gift for helping others. Soon Amelie is spending her days as a matchmaker, guardian angel, and all-around do-gooder. But when she bumps into a handsome stranger, will she find the courage to become the star of her very own love story?
10.
The Best Exotic Marigold Hotel (2011)
2h 4m Drama Comedy
British retirees travel to India to take up residence in what they believe is a newly restored hotel. Less luxurious than its advertisements, the Marigold Hotel nevertheless slowly begins to charm in unexpected ways as the residents find new purpose in their old age.
1h 41m Romance Fantasy Drama Comedy
A narcissistic TV weatherman, along with his attractive-but-distant producer, and his mawkish cameraman, is sent to report on Groundhog Day in the small town of Punxsutawney, where he finds himself repeating the same day over and over.
2h 13m Drama Romance
Liz Gilbert had everything a modern woman is supposed to dream of having – a husband, a house and a successful career – yet like so many others, she found herself lost, confused and searching for what she really wanted in life. Newly divorced and at a crossroads, Gilbert steps out of her comfort zone, risking everything to change her life, embarking on a journey around the world that becomes a quest for self-discovery. In her travels, she discovers the true pleasure of nourishment by eating in Italy, the power of prayer in India and, finally and unexpectedly, the inner peace and balance of true love in Bali.
1h 56m Adventure Comedy Fantasy
An aspiring painter meets various characters and learns valuable lessons while traveling across America.
14.
Safety Not Guaranteed (2012)
1h 26m Comedy Romance Science Fiction Drama
Three magazine employees head out on an assignment to interview a guy who placed a classified ad seeking a companion for time travel.
15.
Midnight in Paris (2011)
1h 34m Fantasy Comedy Romance
A romantic comedy about a family traveling to the French capital for business. The party includes a young engaged couple forced to confront the illusion that a life different from their own is better.
2h 3m Comedy Drama Romance Fantasy
The night after another unsatisfactory New Year party, Tim's father tells his son that the men in his family have always had the ability to travel through time. Tim can't change history, but he can change what happens and has happened in his own life – so he decides to make his world a better place... by getting a girlfriend. Sadly, that turns out not to be as easy as he thinks.
2h 8m Comedy Drama
Viktor Navorski is a man without a country; his plane took off just as a coup d'etat exploded in his homeland, leaving it in shambles, and now he's stranded at Kennedy Airport, where he's holding a passport that nobody recognizes. While quarantined in the transit lounge until authorities can figure out what to do with him, Viktor simply goes on living – and courts romance with a beautiful flight attendant.
18.
Dorfman in Love (2011)
1h 57m Comedy Drama Romance
Failed London banker Max Skinner inherits his uncle's vineyard in Provence, where he spent many childhood holidays. Upon his arrival, he meets a woman from California who tells Max she is his long-lost cousin and that the property is hers.
20.
No Reservations (2007)
1h 44m Comedy Romance Drama
Master chef Kate Armstrong runs her life and her kitchen with intimidating intensity. However, a recipe for disaster may be in the works when she becomes the guardian of her young niece while crossing forks with the brash sous-chef who just joined her staff. Though romance blooms in the face of rivalry, Kate needs to look outside the kitchen to find true happiness.
1h 48m Comedy Romance Drama
When she learns she's in danger of losing her visa status and being deported, overbearing book editor Margaret Tate forces her put-upon assistant, Andrew Paxton, to marry her.
22.
The Bucket List (2007)
1h 37m Drama Comedy
Corporate billionaire Edward Cole and working class mechanic Carter Chambers are worlds apart. At a crossroads in their lives, they share a hospital room and discover they have two things in common: a desire to spend the time they have left doing everything they ever wanted to do and an unrealized need to come to terms with who they are. Together they embark on the road trip of a lifetime, becoming friends along the way and learning to live life to the fullest, with insight and humor.
1h 29m Drama Romance Comedy
A woman who is robbed on her way to catch the 1:30 train to Boston is left stranded in New York City. She meets a man who helps her during the course of the night and the two form a romance.
1h 42m Comedy Fantasy Romance
A spirited romantic comedy, Ghost Town is the story of Bertram Pincus (Ricky Gervais), a cranky Manhattan dentist who develops the unwelcome ability to see dead people. Really annoying dead people. But, when a smooth-talking ghost (Greg Kinnear) traps Bertram into a romantic scheme involving his widow Gwen (Tea Leoni), they are entangled in a hilarious predicament between the now and the hereafter!
25.
Night at the Museum: Secret of the Tomb (2014)
1h 38m Adventure Comedy Fantasy Family
When the magic powers of The Tablet of Ahkmenrah begin to die out, Larry Daley spans the globe, uniting favorite and new characters while embarking on an epic quest to save the magic before it is gone forever.
1h 12m Comedy
Russell's last DVD and CD, Outsourced, was taped before a sold out audience at the Warfield Theatre in San Francisco, and gives viewers and listeners an excellent overview of Russell's comedic genius.
2h 13m Drama Adventure History
At the dawn of WWII, several men escape from a Russian gulag—to take a perilous and uncertain journey to freedom as they cross deserts, mountains and several nations.
1h 43m Fantasy Comedy Romance
Forlorn heiress Penelope Wilhern is cursed, and the only way out is to fall in love with someone of suitable stock. But how can she find her soul mate when she's sequestered inside her family's estate with only her parents to keep her company. This untraditional fairy tale about a girl who bucks convention to create her own happy ending.
29.
Bedtime Stories (2008)
1h 39m Fantasy Comedy Family Romance
Skeeter Bronson is a down-on-his-luck guy who's always telling bedtime stories to his niece and nephew. But his life is turned upside down when the fantastical stories he makes up for entertainment inexplicably turn into reality. Can a bewildered Skeeter manage his own unruly fantasies now that the outrageous characters and situations from his mind have morphed into actual people and events?
30.
Still Breathing (1997)
1h 49m Comedy Drama Romance
Two lost souls: she a con-artist in L.A.; he a puppeteer in San Antonio have the same dream linking each with the other. He travels to L.A. to find this woman he has become obsessed with. She resists, afraid of his kooky ideas until she travels with him to San Antonio and meets his wise grandmother. Story of two disparate people linked by "fate" gets increasingly interesting as it rolls along.
explore
Check out more list from our community