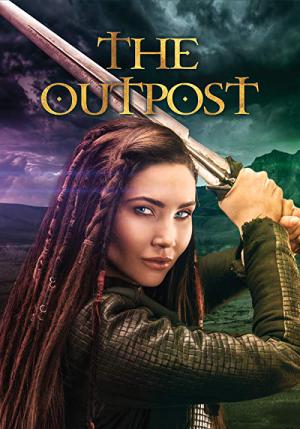 14 Best Shows Like The Outpost ...
If you liked this film , you will definitely love these too! In this collection we highlight some of the best films that share a very similar premise to 'The Outpost', and are worth checking out.
1h Mystery Drama
Based on the stories of Stephen King, the series intertwines characters and themes from the fictional town of Castle Rock.
2.
Legend of the Seeker (2008)
42m Sci-Fi & Fantasy Action & Adventure
The adventures of woodsman Richard Cypher, who discovers that he was born to fulfill a prophecy of becoming a guardian hero to oppressed people. With the help of a mysterious woman named Kahlan and a wise old wizard named Zedd, he must stop a ruthless and bloodthirsty tyrant from unleashing an ancient evil and enslaving the world.
3.
Dawn of the Dragonslayer (2011)
1h 37m Adventure Fantasy Action
Dawn of the Dragonslayer tells the story of Will (Richard McWilliams), a shepherd's son whose land is ravaged by a dragon.
4.
Fate: The Winx Saga (2021)
47m Sci-Fi & Fantasy Drama
The coming-of-age journey of five fairies attending Alfea, a magical boarding school in the Otherworld where they must learn to master their powers while navigating love, rivalries, and the monsters that threaten their very existence.
5.
Season of the Witch (2011)
1h 35m Adventure Fantasy Action
A 14th century Crusader returns with his comrade to a homeland devastated by the Black Plague. The Church commands the two knights to transport a witch to a remote abbey, where monks will perform a ritual in hopes of ending the pestilence.
6.
Sword of Lancelot (1963)
1h 56m Action Adventure Fantasy Romance
In and around the castle Camelot, brave Cornel Wilde (as Lancelot) and virtuous Brian Aherne (as King Arthur) vie for the affections of lovely Jean Wallace (as Guinevere).
42m Sci-Fi & Fantasy Drama
The coastal town of Bristol Cove is known for its legend of once being home to mermaids. When the arrival of a mysterious girl proves this folklore all too true, the battle between man and sea takes a very vicious turn as these predatory beings return to reclaim their right to the ocean.
8.
The New Legends of Monkey (2018)
23m Sci-Fi & Fantasy Action & Adventure Comedy
Follow a teenage girl and a trio of fallen gods on a perilous journey as they attempt to bring an end to a demonic reign of chaos and restore balance to their world. Inspired by the 16th Century Chinese fable "Journey to the West."
9.
Mythica: The Darkspore (2015)
1h 48m Action Adventure Fantasy
Fighting through creature-infested lands and pursued by bounty hunters, Marek and her company are in a race to recover all the shards of the Darkspore before it falls into the hands of an evil wizard.
10.
The Letter for the King (2020)
47m Sci-Fi & Fantasy Action & Adventure Family
A young boy holds the fate of the kingdom in his hands when he embarks on a quest to deliver a secret message in this sweeping fantasy series.
1h 27m Thriller Drama
Charlie, a down-on-his-luck loner, crosses paths with a blind homeless man who is his exact double. Perplexed and intrigued by the discovery, Charlie invites the man into his life.
43m Action & Adventure Sci-Fi & Fantasy Drama
A team of young superheroes led by Nightwing (formerly Batman's first Robin) form to combat evil and other perils.
13.
The Dark Knight (2011)
1h 26m Action Crime Drama Thriller
In a post-apocalyptic world ravaged by feuding warlords, a group of desperate soldiers hatch a plan to steal a Warlord's treasure and start a new life. Faced with the threat of a horrific death at the hands of the Warlord's executioners, the men escape into a desolate and forbidden land known only as the Shadowlands. Now the men must flee from the Warlord's vicious assassins while defending themselves from the terrifying creatures that inhabit the land.
14.
Dungeons & Dragons: Wrath of the Dragon God (2005)
1h 45m Action Adventure Fantasy
Due to a curse from his former master Profion, Damodar survived his death by Ridley Freeborn as an undead entity in pursuit of an evil artifact for some hundred years, so that he might be capable of unleashing unstoppable destruction on Izmir and the descendants of those who caused his demise.
explore
Check out more list from our community