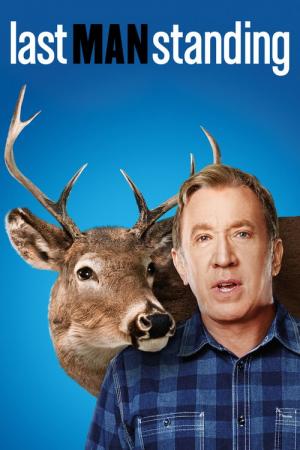 10 Best Shows Similar To Last Man Standing ...
If you liked this film , you will for sure love these too! In this list we highlight some of the best films that share a very similar premise to 'Last Man Standing', and are worth checking out.
1.
Man with a Plan (2016)
A dad finds out that parenting is harder than he thought after his wife goes back to work and he's left at home to take care of the kids.
22m
Creator: Jackie Filgo
Creator: Jeff Filgo
Comedy
The daily mishaps of a married woman and her semi-dysfunctional family and their attempts to survive life in general in the city of Orson, Indiana.
22m
Creator: Eileen Heisler
Creator: DeAnn Heline
Comedy
Fed up with her father, a woman moves in with her older half-sister, and her fiancé.
23m
Creator: Corinne Kingsbury
Comedy
The story of David Hobbs, who has spent the last decade playing the perfect father on one of TV's biggest sitcoms. But when the series ends and his wife resumes her own television career, he finds himself cast in his most challenging role to date: handling the day-to-day needs of three kids who've grown accustomed to not having him around. David soon learns that playing a dad on TV is child's play compared to the real thing.
30m
Family Comedy Drama
A time in Mark Feuerstein's adult life when he lived in apartment 9K in the building he grew up in, sandwiched between his parents' apartment, 9J; and his brother, sister-in-law and their baby's apartment, 9L and his attempts to set boundaries with his intrusive but well-meaning family.
22m
Creator: Mark Feuerstein
Creator: Dana Klein
Comedy
6.
American Housewife (2016)
A family comedy narrated by Katie, a strong-willed mother, raising her flawed family in a wealthy town filled with perfect wives and their perfect offspring.
21m
Comedy
7.
The Jim Gaffigan Show (2015)
Comedy about a husband and wife trying to raise their five kids in a New York two-bedroom apartment.
23m
Creator: Peter Tolan
Creator: Jim Gaffigan
Comedy
Television lawyer Dean Sanderson moves back to his small home town after his hit series, "The Grinder," is canceled thinking his time on TV qualifies him to run his family's law firm.
21m
Creator: Jarrad Paul
Creator: Andrew Mogel
Comedy
9.
Your Family or Mine (2015)
Oliver and Kelli are living proof of the old saying, "When you marry someone, you don't just marry them, you marry their whole family."
30m
Comedy
explore
Check out more list from our community