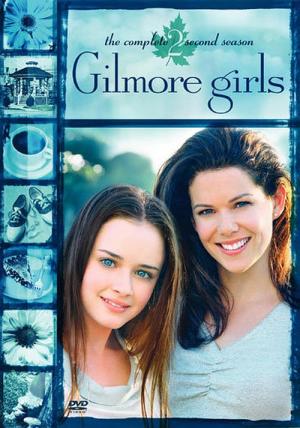 7 Best Shows Like Reba ...
If you liked this one , you will probably love these too! In this collection we highlight some of the best films that share a very similar mood to 'Gilmore Girls', and are worth checking out.
30m Family Comedy Drama
The story of David Hobbs, who has spent the last decade playing the perfect father on one of TV's biggest sitcoms. But when the series ends and his wife resumes her own television career, he finds himself cast in his most challenging role to date: handling the day-to-day needs of three kids who've grown accustomed to not having him around. David soon learns that playing a dad on TV is child's play compared to the real thing.
30m Comedy
Gary Unmarried is an American sitcom created by Ed Yeager, which ran on CBS from September 24, 2008 to March 17, 2010. The series focuses on a recently divorced couple sharing custody of their kids while starting new relationships. The show was produced by ABC Studios and CBS Television Studios, and Yeager and Ric Swartzlander served as Executive Producers for the first season. The series was known as Project Gary during tapings before premiering on television. On May 18, 2010, CBS announced that it had canceled the show.
25m Comedy Family
After the death of his wife, Danny enlists his best friend and his brother-in-law to help raise his three daughters, D.J., Stephanie, and Michelle.
23m Comedy
A working-class family struggles to get by on a limited income in the fictional town of Lanford, Illinois.
5.
Better With You (2010)
22m Comedy
Maddie and Ben have been dating for nine years and they know each other inside and out. Maddie's younger sister, Mia, has been dating Casey for seven weeks. With a shared c'est la vie attitude, Mia and Casey announce they're getting married and having a baby. It's news that throws Maddie for a loop. Surprisingly, the girls' parents, who have recently adopted a carpe diem sort of philosophy, couldn't be more pleased.
43m Drama
The trials and tribulations of the very large, colorful and imperfect Braverman family.
30m Drama Comedy
Having grown up in a world of manufactured happiness, Lucy, the cynical teenage daughter of a idealistic theme park princess mom, wants to get out and experience something real. When Ian, the new park owner's son, arrives and sweeps her off her feet, Lucy is left wondering if fairy tale endings do exist after all. But when a scandalous secret turns her life upside down, she learns Happyland is far from a walk in the park.
explore
Check out more list from our community