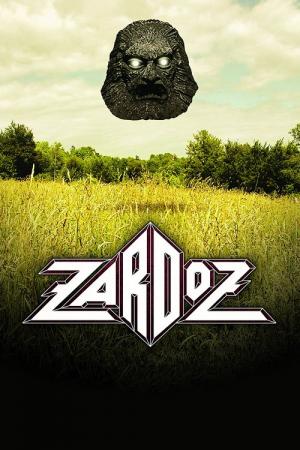 13 Best Movies Like Zardoz ...
If you liked this film , you will definitely love these too! In this selection we highlight some of the best films that share a very similar premise to 'Zardoz', and are worth checking out.
1.
Battlefield Earth (2000)
In the year 3000, man is no match for the Psychlos, a greedy, manipulative race of aliens on a quest for ultimate profit. Led by the powerful Terl, the Psychlos are stripping Earth clean of its natural resources, using the broken remnants of humanity as slaves. What is left of the human race has descended into a near primitive state. After being captured, it is up to Tyler to save mankind.
1h 58m
Director: Roger Christian
Novel: L. Ron Hubbard
Screenplay: Corey Mandell
Screenplay: J.D. Shapiro
Action Adventure Science Fiction War
2.
Beneath the Planet of the Apes (1970)
During a rescue mission to locate missing astronaut George Taylor, John Brent crash lands on the Planet of the Apes. Brent, along with Taylor's companion, find he has disappeared into an underground city known as the Forbidden Zone, and they attempt to track him down.
1h 35m
Characters, Novel: Pierre Boulle
Director: Ted Post
Screenplay: Paul Dehn
Screenplay: Mort Abrahams
Adventure Science Fiction Mystery
3.
Highlander II: The Quickening (1991)
In the year 2024, the ozone layer is believed to have been destroyed. It is up to MacLeod and Rameriz to set things right. Opposition comes from both the planet Ziest (MacLeod and Ramirez's homeworld) and a corporation profiting from the supposed lack of ozone. Also, flashbacks show the story behind MacLeod and Ramirez's exile from Ziest.
1h 49m
Characters: Gregory Widen
Director: Russell Mulcahy
Screenplay: Peter Bellwood
Story: William N. Panzer
Story: Brian Clemens
Fantasy Science Fiction
Set in the 22nd century, The Matrix tells the story of a computer hacker who joins a group of underground insurgents fighting the vast and powerful computers who now rule the earth.
2h 16m
Director, Writer: Lana Wachowski
Director, Writer: Lilly Wachowski
Action Science Fiction
5.
Planet of the Apes (1968)
An U.S. Spaceship lands on a desolate planet, stranding astronaut Taylor in a world dominated by apes, 2000 years into the future, who use a primitive race of humans for experimentation and sport. Soon Taylor finds himself among the hunted, his life in the hands of a benevolent chimpanzee scientist.
1h 52m
Author: Rod Serling
Author: Michael Wilson
Director: Franklin J. Schaffner
Novel: Pierre Boulle
Science Fiction Adventure Drama Action
6.
On the Silver Globe (1988)
7.
Star Wars: Episode III - Revenge of the Sith (2005)
The evil Darth Sidious enacts his final plan for unlimited power -- and the heroic Jedi Anakin Skywalker must choose a side.
2h 20m
Director, Screenplay: George Lucas
Science Fiction Adventure Action
8.
Mad Max: Fury Road (2015)
An apocalyptic story set in the furthest reaches of our planet, in a stark desert landscape where humanity is broken, and most everyone is crazed fighting for the necessities of life. Within this world exist two rebels on the run who just might be able to restore order.
2h 1m
Director, Writer: George Miller
Writer: Brendan McCarthy
Writer: Nick Lathouris
Action Adventure Science Fiction
9.
Children of Men (2006)
In 2027, in a chaotic world in which humans can no longer procreate, a former activist agrees to help transport a miraculously pregnant woman to a sanctuary at sea, where her child's birth may help scientists save the future of humankind.
1h 49m
Director, Screenplay: Alfonso Cuarón
Novel: P.D. James
Screenplay: Timothy J. Sexton
Screenplay: David Arata
Screenplay: Mark Fergus
Screenplay: Hawk Ostby
Drama Action Thriller Science Fiction
He fought his first battle on the Scottish Highlands in 1536. He will fight his greatest battle on the streets of New York City in 1986. His name is Connor MacLeod. He is immortal.
1h 56m
Director: Russell Mulcahy
Screenplay: Gregory Widen
Screenplay: Larry Ferguson
Screenplay: Peter Bellwood
Adventure Action Fantasy
Jack Harper is one of the last few drone repairmen stationed on Earth. Part of a massive operation to extract vital resources after decades of war with a terrifying threat known as the Scavs, Jack's mission is nearly complete. His existence is brought crashing down when he rescues a beautiful stranger from a downed spacecraft. Her arrival triggers a chain of events that forces him to question everything he knows and puts the fate of humanity in his hands.
2h 4m
Director: Joseph Kosinski
Screenplay: Michael Arndt
Screenplay: Karl Gajdusek
Action Science Fiction Adventure Mystery
12.
2001: A Space Odyssey (1968)
Humanity finds a mysterious object buried beneath the lunar surface and sets off to find its origins with the help of HAL 9000, the world's most advanced super computer.
2h 29m
Director, Screenplay: Stanley Kubrick
Novel, Screenplay: Arthur C. Clarke
Science Fiction Mystery Adventure
In the year 2019, a plague has transformed almost every human into vampires. Faced with a dwindling blood supply, the fractured dominant race plots their survival; meanwhile, a researcher works with a covert band of vampires on a way to save humankind.
1h 38m
Director, Screenplay: Peter Spierig
Director, Screenplay: Michael Spierig
Action Fantasy Horror Science Fiction
explore
Check out more list from our community