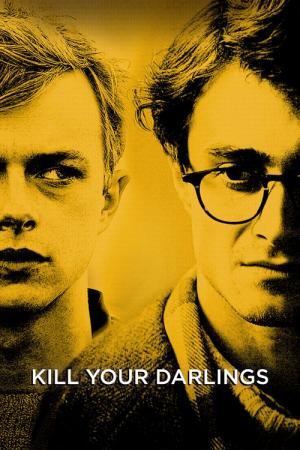 10 Best Movies Like Kill Your Darlings ...
If you liked this movie , you will definitely love these too! In this list we highlight some of the best films that share a very similar mood to 'Kill Your Darlings', and are worth checking out.
1h 49m Drama Romance
Story of the relationship between the poets Ted Hughes and Sylvia Plath.
2.
Killer: A Journal of Murder (1995)
2h TV Movie Drama Romance
Gia Carangi travels to New York City with dreams of becoming a fashion model. Within minutes of arriving, she meets Wilhelmina Cooper, a wise and high-powered agent who takes Gia under her wing. With Cooper's help and her own natural instincts, Gia quickly shoots to the top of the modeling world. When Cooper dies of lung cancer, however, Gia turns to drugs – and both she and her career begin to spiral out of control.
1h 35m Drama Romance
When talented young writer Elizabeth Wurtzel earns a scholarship to Harvard, she sees it as her chance to escape the pressures of her working-class background and concentrate on her true talent. But what starts out so promising leads to self-destructive behavior and paralyzing depression that reflects an entire generation's struggle to navigate the effects of divorce, drugs, sex, and high expectations.
5.
Down in the Valley (2005)
1h 52m Drama Romance
On a trip to the beach, a teenage girl named Tobe meets a charismatic stranger named Harlan, who dresses like a cowboy and claims to be a former ranch hand. The pair feel an instant attraction and begin a relationship, but her father, a lawman, is suspicious of her lover.
2h 2m Crime Drama History Thriller
Johnny Truelove likes to see himself as tough. He's the son of an underworld figure and a drug dealer. Johnny also likes to get tough when things don't go his way. When Jake Mazursky fails to pay up for Johnny, things get worse for the Mazursky family, as Johnny and his 'gang' kidnap Jake's 15 year old brother and holds him hostage. Problem now is what to do with 'stolen boy?'
7.
Girl, Interrupted (1999)
2h 7m Drama
Set in the changing world of the late 1960s, Susanna Kaysen's prescribed "short rest" from a psychiatrist she had met only once becomes a strange, unknown journey into Alice's Wonderland, where she struggles with the thin line between normal and crazy. Susanna soon realizes how hard it is to get out once she has been committed, and she ultimately has to choose between the world of people who belong inside or the difficult world of reality outside.
8.
The End of the Tour (2015)
1h 46m Drama
The story of the five-day interview between Rolling Stone reporter David Lipsky and acclaimed novelist David Foster Wallace, which took place right after the 1996 publication of Wallace's groundbreaking epic novel, 'Infinite Jest.'
1h 58m Crime Drama
A young transgender man explores his gender identity and searches for love in rural Nebraska.
10.
Love Is the Devil: Study for a Portrait of Francis Bacon (1998)
1h 30m Drama
Biography of the British painter Francis Bacon. The movie focuses on his relationship with George Dyer, his lover. Dyer was a former small time crook.
explore
Check out more list from our community