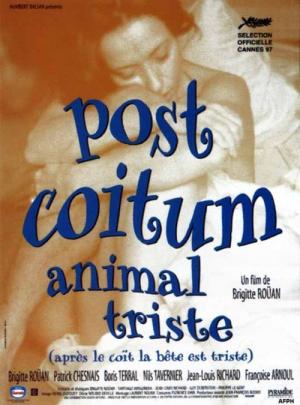 20 Best Movies About Passion ...
If you liked this one , you will for sure love these too! In this selection we highlight some of the best films that share a very similar mood to '', and are worth checking out.
Trapped in a loveless marriage, aristocrat Anna Karenina enters into a life-changing affair with the affluent Count Vronsky.
3.
The Last Mistress (2007)
Secrets, rumors and betrayals surround the upcoming marriage between a young dissolute man and virtuous woman of the French aristocracy.
Bored with the limited and tedious nature of provincial life in 19th-century France, the fierce and sensual Emma Bovary finds herself in calamitous debt and purses scandalous sexual liaisons with absolute abandon. However, when her volatile lifestyle catches up to her, the lives of everyone around her are endangered.
5.
Beyond the Clouds (1995)
Made of four short tales, linked by a story filmed by Wim Wenders. Taking place in Ferrara, Portofino, Aix en Provence and Paris, each story, which always a woman as the crux of the story, invites to an inner travel, as Antonioni says "towards the true image of that absolute and mysterious reality that nobody will ever see".
7.
The Duchess of Langeais (2007)
9.
Wuthering Heights (1992)
Young orphan Heathcliff is adopted by the wealthy Earnshaw family and moves into their estate, Wuthering Heights. Soon, the new resident falls for his compassionate foster sister, Cathy. The two share a remarkable bond that seems unbreakable until Cathy, feeling the pressure of social convention, suppresses her feelings and marries Edgar Linton, a man of means who befits her stature. Heathcliff vows to win her back.
The tragic fate of Juana I of Castille, Queen of Spain, madly in love to an unfaithful husband, Felipe el Hermoso, Archduke of Austria.
Anna is a wife and mother who has an affair with the handsome Count Vronsky. Based on the novel by Tolstoy.
12.
The Portrait of a Lady (1996)
Ms. Isabel Archer isn't afraid to challenge societal norms. Impressed by her free spirit, her kindhearted cousin writes her into his fatally ill father's will. Suddenly rich and independent, Isabelle ventures into the world, along the way befriending a cynical intellectual and romancing an art enthusiast. However, the advantage of her affluence is called into question when she realizes the extent to which her money colors her relationships.
Emma left Russia to live with her husband in Italy. Now a member of a powerful industrial family, she is the respected mother of three, but feels unfulfilled. One day, Antonio, a talented chef and her son's friend, makes her senses kindle.
15.
Love in the Time of Cholera (2007)
In Colombia just after the Great War, an old man falls from a ladder; dying, he professes great love for his wife. After the funeral, a man calls on the widow - she dismisses him angrily. Flash back more than 50 years to the day Florentino Ariza, a telegraph boy, falls in love with Fermina Daza, the daughter of a mule trader.
17.
Mademoiselle Chambon (2009)
19.
My Night at Maud&`s (1969)
explore
Check out more list from our community