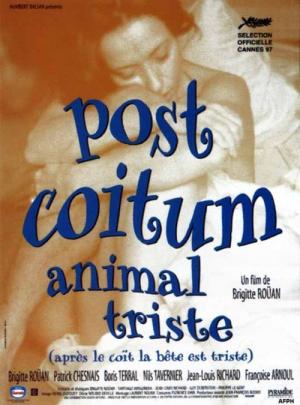 13 Best Movies About Passion ...
If you liked this one , you will probably love these too! In this list we highlight some of the best films that share a very similar premise to 'After Sex', and are worth checking out.
2h 23m Romance Drama
Bored with the limited and tedious nature of provincial life in 19th-century France, the fierce and sensual Emma Bovary finds herself in calamitous debt and purses scandalous sexual liaisons with absolute abandon. However, when her volatile lifestyle catches up to her, the lives of everyone around her are endangered.
4.
The Last Mistress (2007)
1h 54m Drama Romance
Secrets, rumors and betrayals surround the upcoming marriage between a young dissolute man and virtuous woman of the French aristocracy.
5.
Mademoiselle Chambon (2009)
7.
My Night at Maud's (1969)
10.
The Duchess of Langeais (2007)
1h 55m Drama History Romance
The tragic fate of Juana I of Castille, Queen of Spain, madly in love to an unfaithful husband, Felipe el Hermoso, Archduke of Austria.
13.
Love in the Time of Cholera (2007)
2h 19m Drama Romance
In Colombia just after the Great War, an old man falls from a ladder; dying, he professes great love for his wife. After the funeral, a man calls on the widow - she dismisses him angrily. Flash back more than 50 years to the day Florentino Ariza, a telegraph boy, falls in love with Fermina Daza, the daughter of a mule trader.
explore
Check out more list from our community