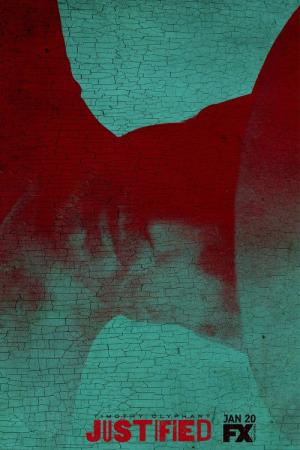 13 Best Shows Like Justified ...
If you liked this movie , you will for sure love these too! In this list we highlight some of the best films that share a very similar mood to 'Justified', and are worth checking out.
1h Action & Adventure Crime Drama
Every villain has a noble cause, and every hero has a dark side.Detective Ryan Lopez is a rising star in Los Angeles' elite Gang Task Force. What the world doesn't know is that long before Ryan became a cop, he pledged allegiance to a different band of brothers – a powerful Latino gang called Los Angelicos. When Ryan's best friend and police partner is senselessly killed by a notorious gang member, Ryan teams up with longtime Task Force member Cassius Green who has been at the forefront of the city's war on organized crime. In this war between law enforcement and gangs, the series explores how only people who really know the streets can win the battle on the streets.
45m Western Crime Drama
A Wyoming sheriff rebuilds his life and career following the death of his wife. Based on the "Walt Longmire" series of mystery novels written by best-selling author Craig Johnson.
1h Drama
An American anthology police detective series utilizing multiple timelines in which investigations seem to unearth personal and professional secrets of those involved, both within or outside the law.
4.
In the Heat of the Night (1988)
1h Crime Drama
In the Heat of the Night is an American television series based on the motion picture and novel of the same name starring Carroll O'Connor as the white police chief William Gillespie, and Howard Rollins as the African-American police detective Virgil Tibbs. It was broadcast on NBC from 1988 until 1992, and then on CBS until 1995. Its executive producers were Fred Silverman, Juanita Bartlett and Carroll O'Connor. TGG Direct released the first season of the series to DVD on August 28, 2012.
5.
Law & Order (1990)
45m Crime Drama Mystery
Follows a crime (usually a murder), usually adapted from current headlines, from two separate vantage points, the police investigation and the prosecution in court.
6.
Law & Order: Special Victims Unit (1999)
43m Crime Drama
In the criminal justice system, sexually-based offenses are considered especially heinous. In New York City, the dedicated detectives who investigate these vicious felonies are members of an elite squad known as the Special Victims Unit. These are their stories.
42m Drama Action & Adventure
Nikita will stop at nothing to expose and destroy Division, the secret U.S. agency who trained her as a spy and assassin.
8.
Sons of Anarchy (2008)
45m Crime Drama
An adrenalized drama with darkly comedic undertones that explores a notorious outlaw motorcycle club's (MC) desire to protect its livelihood while ensuring that their simple, sheltered town of Charming, California remains exactly that, charming. The MC must confront threats from drug dealers, corporate developers, and overzealous law officers. Behind the MC's familial lifestyle and legally thriving automotive shop is a ruthless and illegal arms business driven by the seduction of money, power, and blood.
42m Crime Drama
A riveting police drama about the men and women of the Chicago Police Department's District 21 who put it all on the line to serve and protect their community. District 21 is made up of two distinctly different groups: the uniformed cops who patrol the beat and go head-to-head with the city's street crimes and the Intelligence Unit that combats the city's major offenses - organized crime, drug trafficking, high profile murders and beyond.
50m Crime Drama
Banshee is an American drama television series set in a small town in Pennsylvania Amish country and features an enigmatic ex-con posing as a murdered sheriff who imposes his own brand of justice while also cooking up plans that serve his own interests.
1h Drama
When Marta Walraven's mob husband is brutally murdered, she takes on gangsters and the FBI to unveil the truth about his death. As she digs into this dark underworld, she'll test her own strength, relying on her resourcefulness, determination and family ties like never before. To get out of this mob, she needs to beat the bad guys at their own deadly game.
12.
Those Who Kill (2014)
43m Action & Adventure Crime
Follows Catherine Jensen, a recently promoted homicide detective who enlists the help of Thomas Schaeffer, a forensic psychologist, to track down serial killers and relentlessly seeks the truth behind the disappearance of her brother.
1h Action & Adventure Drama
Hunter is an American police drama television series created by Frank Lupo, and starring Fred Dryer as Sgt. Rick Hunter and Stepfanie Kramer as Sgt. Dee Dee McCall, which ran on NBC from 1984 to 1991. However, Kramer left after the sixth season to pursue other acting and musical opportunities. In the seventh season, Hunter partnered with two different women officers. The titular character, Sgt. Rick Hunter, was a wily, physically imposing, and often rule-breaking homicide detective with the Los Angeles Police Department. The show's main characters, Hunter and McCall, resolve many of their cases by shooting dead the perpetrators.The show's executive producer during the first season was Stephen J. Cannell, whose company produced the series.
explore
Check out more list from our community