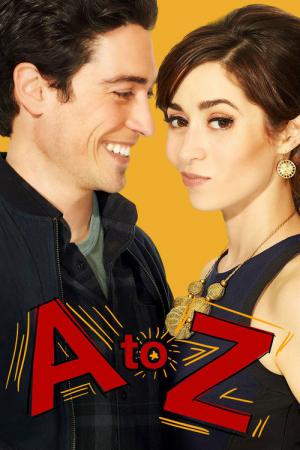 12 Best Shows Like Mixology ...
If you liked this one , you will definitely love these too! In this list we highlight some of the best films that share a very similar mood to '', and are worth checking out.
1.
How I Met Your Mother (2005)
22m Comedy
A father recounts to his children - through a series of flashbacks - the journey he and his four best friends took leading up to him meeting their mother.
The misadventures of a group of friends as they navigate the pitfalls of work, life and love in Manhattan.
22m Comedy
Six years ago, Annie and Jake bonded over their mutual love of nachos and they've been inseparable ever since. Now, after returning from a romantic two-week island vacation, Jake's all set to pop the question. Before he can ask, though, Annie lets loose on Jake for his inability to commit. She was expecting him to "put a ring on it" in paradise and now Jake's perfect proposal is ruined. Not wanting to spend the next 60 years talking about that mess of a proposal, Jake and Annie decide to hold off on the engagement until they can do it right. Yet if history tells us anything, it's when we really want things to go right that they all tend to go wrong. The only thing we know for sure is these two are destined to be together whether they can get it together or not.
30m Comedy
Jules Cobb is a mom in her forties facing the often humorous challenges, pitfalls and rewards of life's next chapter. Along for the journey is her son, her ex-husband, her husband/neighbor and her friends who together make up her dysfunctional, but supportive and caring extended family... even if they have a funny way of showing it sometimes.
5.
Will & Grace (1998)
22m Comedy
Will Truman and Grace Adler are best friends living in New York, and when Grace's engagement falls apart, she moves in with Will. Together, along with their friends, they go through the trials of dating, sex, relationships and their careers, butting heads at times but ultimately supporting one another while exchanging plenty of witty banter along the way.
22m Comedy
Jessica Day is an offbeat and adorable girl in her late 20s who, after a bad breakup, moves in with three single guys. Goofy, positive, vulnerable and honest to a fault, Jess has faith in people, even when she shouldn't. Although she's dorky and awkward, she's comfortable in her own skin. More prone to friendships with women, she's not used to hanging with the boys—especially at home.
22m Comedy
My Boys follows PJ, a twenty-something professional sportswriter who is looking for love within her world which is dominated by her group of male friends. Her tomboyish, no-nonsense approach to relationships tends to freak out potential suitors which leads her only female friend to advise her to dress and act more feminine.
8.
Breakin' All the Rules (2004)
Inspired by his fiancée (who dumped him), a man publishes a break-up handbook for men, becoming a bestselling author in the process.
Married is a half hour comedy about being miserably in love. Russ and Lina Bowman can barely remember what life was like before kids, debt, and suburbia rained on their romance -- but every once in a while, in between the arguments about their declining sex life and who's driving carpool, they are reminded what drew them together in the first place -- they're best friends. The show also features Russ and Lina's friend AJ, who is recently divorced and pretending he's over his wife, and their other friend Jess, who is married to a much older man who can't keep up with her.
Evicted from his apartment, James has to move in with his girlfriend of 3 months. He quickly discovers that she's everything he never wanted in a woman. His only option is to get her to break up with him -- but still let him sleep on the couch.
11.
About Last Night (2014)
A modern reimagining of the classic romantic comedy, this contemporary version closely follows new love for two couples as they journey from the bar to the bedroom and are eventually put to the test in the real world.
explore
Check out more list from our community