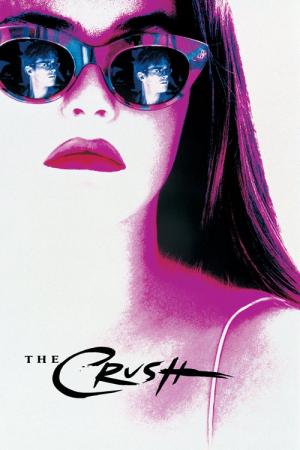 11 Best Movies Like The Crush ...
If you liked this movie , you will definitely love these too! In this selection we highlight some of the best films that share a very similar premise to 'The Crush', and are worth checking out.
A seductive teen befriends an introverted high school student and schemes her way into the lives of her wealthy family.
1h 28m
Director, Screenplay: Katt Shea
Screenplay: Andy Ruben
Story: Melissa Goddard
Thriller Drama
A woman moves into an apartment in Manhattan and learns that the previous tenant's life ended mysteriously after they fell from the balcony.
1h 48m
Director: Phillip Noyce
Novel: Ira Levin
Screenplay: Joe Eszterhas
Drama Thriller
A 16 year old girl takes up with a charming young man who quickly shows his colors when he beats a friend simply for walking with her and then goes totally ballistic after she tries to break up with him.
1h 37m
Director: James Foley
Screenplay: Christopher Crowe
Thriller
4.
Single White Female (1992)
Attractive Manhattanite Allison Jones has it all: a handsome beau, a rent-controlled apartment, and a promising career as a fashion designer. When boyfriend Sam proves unfaithful, Allison strikes out on her own but must use the classifieds to seek out a roommate in order to keep her spacious digs.
1h 47m
Director: Barbet Schroeder
Novel: John Lutz
Screenplay: Don Roos
Thriller
Wimpy young executive, Michael is about to get pulverised by a jealous boyfriend in a bar when a handsome, mysterious stranger steps in—and then disappears. Later that night, Michael runs into a stranger on a pier, who wheedles his way into Michael's life and turns it upside down.
1h 39m
Director: Curtis Hanson
Writer: David Koepp
Thriller
A research project on sexual response leads two doctors into an affair where their deepest passions and darkest fantasies are revealed.
1h 24m
Director: Kristine Peterson
Writer: Jackson Barr
Thriller
A jealous woman plots revenge after her former beau returns to their hometown with a pretty new girlfriend.
1h 28m
Director: Morgan J. Freeman
Writer: Katie L. Fetting
Horror Thriller Drama
Ben Cronin has it all: the admiration of his many friends, a terrific girlfriend, and he's on the fast-track to an athletic scholarship. Ben's rock-solid, promising future and romance are turned upside-down with the arrival of Madison Bell. Madison, the new girl in town, quickly sets her sights on the impressionable Ben. While their first few meetings are innocent enough, the obsessive and seductive Madison wants more ... much more.
1h 24m
Director: John Polson
Writer: Charles F. Bohl
Writer: Phillip Schneider
Thriller
A young man is found bruised, beaten and stumbling down a secluded road. As the police try to piece together what happened, the convoluted relationship between a young woman and her two suitors gradually emerges.
1h 40m
Director: Jay Lowi
Writer: Shawn Simons
Writer: Jeffrey Lieber
Writer: Michael Shapiro
Drama Mystery Thriller
A mentally disturbed young woman takes a job at a posh country club and falls in with a clique of wealthy college kids where she's taken under the wing of the clique's twisted leader, who harbors some dark secrets too terrifying to tell.
1h 45m
Director: Mary Lambert
Writer: Mark Gibson
Drama Mystery Thriller
11.
Final Analysis (1992)
Barr is a psychiatrist who falls in love with the sister of one of his clients. She's beautiful and married to a gangster. She hates her husband but is unable to escape from him.
1h 57m
Novel, Screenplay: Wesley Strick
Director: Phil Joanou
Novel: Robert Berger
Drama Thriller Romance
explore
Check out more list from our community