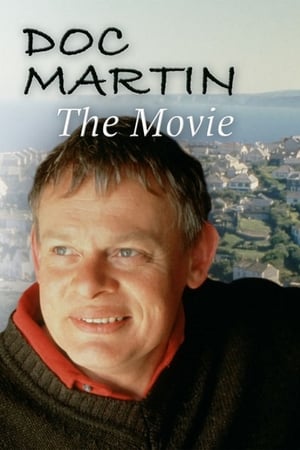 15 Best Shows Like Doc Martin ...
If you liked this one , you will definitely love these too! In this selection we highlight some of the best films that share a very similar mood to '', and are worth checking out.
1.
Lark Rise to Candleford (2008)
1h Drama
Set in the small hamlet of Lark Rise and the wealthier neighbouring market town, Candleford, the series chronicles the daily lives of farm-workers, craftsmen and gentry at the end of the 19th Century. Lark Rise to Candleford is a love letter to a vanished corner of rural England and a heart-warming drama series teeming with wit, wisdom and romance.
Black Books centres around the foul tempered and wildly eccentric bookshop owner Bernard Black. Bernard's devotion to the twin pleasures of drunkenness and wilful antagonism deepens and enriches both his life and that of Manny, his assistant. Bearded, sweet and good, Manny is everything that Bernard isn't and is punished by Bernard relentlessly just for the crime of existing. They depend on each other for meaning as Fran, their oldest friend, depends on them for distraction.Black Books is a haven of books, wine and conversation, the only threat to the group's peace and prosperity is their own limitless stupidity.
3.
Emily Owens M.D. (2012)
43m Drama
At long last, Emily Owens feels like she is an actual grown-up. She's graduated from medical school and is now a first-year intern at Denver Memorial Hospital. So why does everyone keep warning her that the hospital is just like high school?
4.
The Night Shift (2014)
42m Drama
The stories of the men and women who work the overnight shift at San Antonio Memorial Hospital. They are an irreverent and special breed, particularly adrenaline junkie T.C. Callahan.
25m War & Politics Drama Comedy
The 4077th Mobile Army Surgical Hospital is stuck in the middle of the Korean war. With little help from the circumstances they find themselves in, they are forced to make their own fun. Fond of practical jokes and revenge, the doctors, nurses, administrators, and soldiers often find ways of making wartime life bearable.
46m Drama
Monroe is a brilliant and unusual neurosurgeon. A flawed genius who never lets anyone forget his flaws or his genius. Each episode will feature one compelling story of the week about life or death situations. The drama will focus on the way in which a serious injury or disease cuts across the lives of everyone involved, from hospital staff to patients to relatives. And how that group become, in an intense few days, a reluctant dysfunctional family united by hopes, fears and grief. At the centre of this stands Monroe, his trainees, his anaesthetist and his poker school - and his female colleague, heart surgeon, Jenny Bremner, who has contempt for his cockiness. The series will tell heightened emotional stories and be shot through with dark humour and portray the pressures and pleasures of high-end surgery in a modern urban hospital.
8.
A Young Doctor's Notebook (2012)
A young doctor who has graduated at the top of his class from the Moscow State University of Medicine and Dentistry is thrust out into an isolated and impoverished country side as the village's only doctor. As he learns to adapt to his new lifestyle, he develops a morphine addiction to stay his sanity while realizing what being a doctor in the real world means.
Drama series about life on the wards of Holby City Hospital, following the highs and lows of the staff and patients.
10.
Grey's Anatomy (2005)
43m Drama
Follows the personal and professional lives of a group of doctors at Seattle's Grey Sloan Memorial Hospital.
11.
Mapp & Lucia (2014)
1930s comedy drama based on EF Benson's novels, about the rivalry between two women in a quaint village.
Highlander: The Animated Series is a Canadian-French animated television series which premiered on September 18, 1994. It is a loose spinoff of the cult classic 1986 film of the same name. The series was produced by Gaumont Multimedia with the worldwide distribution rights owned by Bohbot Entertainment.
1h Comedy
Follow new surgical registrar Dr Caroline Todd through her first day at work and beyond, starting out as she means to go on - dishevelled and under-deodorised! Along the way she meets an assortment of bizarre and demented characters. Be prepared for one of the most surreal journeys you're ever likely to take as you dive into the anarchic world of Green Wing Hospital!
30m Comedy
Documentary-style sitcom set in the offices of a Slough paper merchant.
explore
Check out more list from our community