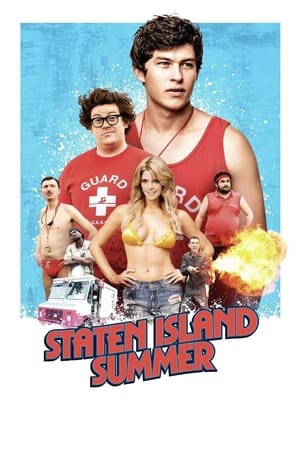 10 Best Movies Like Staten Island Summer ...
If you liked this one , you will for sure love these too! In this list we highlight some of the best films that share a very similar mood to 'Staten Island Summer', and are worth checking out.
1.
Little Darlings (1980)
1h 36m Comedy Drama
Two 15-year old girls from different sides of the tracks compete to see who will be first to lose their virginity while at camp.
1h 30m Comedy Drama Family Romance
Angus is a large, pathetic 14 year old whose thoughts are most often filled with the image of one Melissa Lefevre. Angus is shy and thinks that he has no chance of ever 'getting' her. Being especially uncool, he is incredibly surprised (along with the rest of the school) that he is chosen to dance with her at the Winter Ball. The only one not surprised is the cool-kid who set him up to fail, but Angus' best friend is going to help him win the heart of Melissa by developing a new look for him
4.
Barbershop 2: Back in Business (2004)
1h 45m Comedy Drama
Terri, a pajama-clad, disaffected high school student learns how to engage the world with the help of Mr. Fitzgerald, his assistant principal.
1h 47m Comedy
In the summer of 1987, a college graduate takes a 'nowhere' job at his local amusement park, only to find it's the perfect course to get him prepared for the real world.
1h 47m Comedy
Amy, a naive college graduate who believes she's destined to be a great poet, begrudgingly accepts a job at a sex shop while she pursues a mentorship with reclusive writer Rat Billings.
1h 46m Comedy Drama Romance
This is the story of four African-American "yuppies" (a banker, a doctor, a lawyer, and a "playboy") who call themselves "The Brothers". When the playboy gets engaged, the other three friends find themselves having to come to terms with their own issues of commitment and honesty...
30m Drama Comedy
Having grown up in a world of manufactured happiness, Lucy, the cynical teenage daughter of a idealistic theme park princess mom, wants to get out and experience something real. When Ian, the new park owner's son, arrives and sweeps her off her feet, Lucy is left wondering if fairy tale endings do exist after all. But when a scandalous secret turns her life upside down, she learns Happyland is far from a walk in the park.
10.
The Way Way Back (2013)
1h 43m Comedy Drama
Shy 14-year-old Duncan goes on summer vacation with his mother, her overbearing boyfriend, and her boyfriend's daughter. Having a rough time fitting in, Duncan finds an unexpected friend in Owen, manager of the Water Wizz water park.
explore
Check out more list from our community