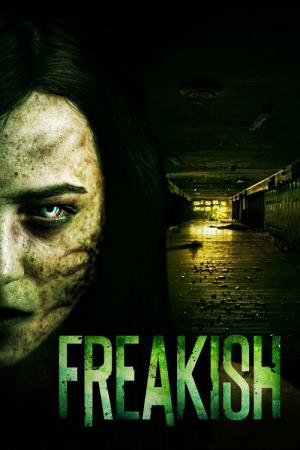 14 Best Shows Like Freakish ...
If you liked this movie , you will for sure love these too! In this list we highlight some of the best films that share a very similar premise to 'Freakish', and are worth checking out.
1h 31m Horror
A female doctor struggling to find her daughter after a long lost World War II biological weapon explodes on a U.S. military base in Bulgaria, turning people into mutant zombies.
1h 32m Horror Science Fiction
Police lieutenant detective Thomas 'Thom' Randall's steady girl-friend, Dr. Jennifer 'Jen' Allen, is Dr. Aaron Michaels's main assistant on his pharmaceutical firm Bellion's research program to cure the highly contagious, fatal infection Guinin. A convicted murderer, whom Thom arrested, is one of their special drug test subjects, but escapes. The convict and Jen are affected by radioactively altered DNA from an experimental reactor used on mosquitoes which transfer quinine. The convict soon mutates into a mosquito-like monster, which sucks its victims dry. By the time Thom and his junior murder brigade partner Charlie Morrison figure out what happens, Jen starts mutating herself.
1h 31m Horror Science Fiction
Amanda's deathbed request to her son, John, was for him to destroy all the lab notes etc. from her last experiment. She also blurts out he had a brother. At the funeral John meets Melissa, who claims to be his mothers biggest fan. Together with some of John's friends they go to Amanda's house, but none are prepared for what they find there.
6.
The Terror Within (1989)
1h 30m Horror Science Fiction
Experiments in biological warfare have destroyed all but a few remnants of the human race. Alone in a lab, eight students work feverishly to create a vaccine before they are forced outside in search for food. It is then that the surviving scientists discover creatures mutated by the plague. Now they prepare to do battle against their worst fear: The Terror Within.
1h 32m Drama Horror Thriller
Six college friends unite for a weekend getaway where they find themselves fighting for their lives after a terrorist attack turns the local residents into rage infused zombies.
10.
The Slime People (1963)
1h 16m Horror Science Fiction
After Los Angeles is invaded by an army of subterranean monsters a small group of people must fight for survival in the deserted metropolis.
12.
The Day of the Triffids (1963)
1h 12m Science Fiction Horror
The year is 1998, six years after the nuke wars reduced the world to rubble and a few bands of wandering survivors. One of these groups stumbles into an abandoned government research facility, where they were working on making the body capable of creating its own amino acids, thus obviating the need for food. They are then attacked by one of the leftover experiments and begin experiencing an attrition problem.
14.
Silent Night, Zombie Night (2009)
1h 23m Horror Action Comedy Romance
A week before Christmas a viral outbreak turns the citizens of Los Angeles into the walking dead. On the brink of severing ties with both his wife and longtime partner, L.A.P.D. officer Frank Talbot finds himself trapped with them. As death closes in their survival is further threatened by the fact that both men love the same woman.
explore
Check out more list from our community