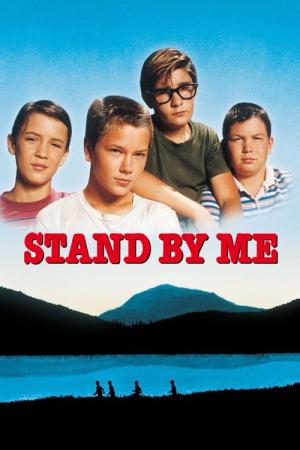 13 Best Movies Like Stand By Me ...
If you liked this one , you will probably love these too! In this collection we highlight some of the best films that share a very similar mood to 'Stand by Me', and are worth checking out.
1.
Scent of a Woman (1992)
2h 36m Drama
Charlie Simms is a student at a private preparatory school who comes from a poor family. To earn the money for his flight home to Gresham, Oregon for Christmas, Charlie takes a job over Thanksgiving looking after retired U.S. Army officer Lieutenant Colonel Frank Slade, a cantankerous middle-aged man who lives with his niece and her family.
1h 36m Comedy
Will is looking for an escape from his family when he encounters Lee, the school bully. Armed with a video camera and a copy of Rambo, Lee plans to make his own action-packed video epic.
6.
The Kings of Summer (2013)
1h 33m Comedy Drama
Joe Toy, on the verge of adolescence, finds himself increasingly frustrated by his single father, Frank's attempts to manage his life. Declaring his freedom once and for all, he escapes to a clearing in the woods with his best friend, Patrick, and a strange kid named Biaggio. He announces that they are going to build a house there, free from responsibility and parents. Once their makeshift abode is finished, the three young men find themselves masters of their own destiny, alone in the woods.
7.
George Washington (2000)
1h 30m Drama
Set in the landscape of a rural southern town, "George Washington" is a stunning portrait of how a group of young kids come to grips with a hard world of choices and consequences. During an innocent game in an abandoned amusement park, a member of the group dies. Narrated by one of the children, the film follows the kids as they struggle to balance their own ambitions and relationships against a tragic lie.
8.
Hearts in Atlantis (2001)
1h 41m Drama Mystery
A widowed mother and her son change when a mysterious stranger enters their lives.
9.
Lord of the Flies (1990)
1h 30m Adventure Drama Thriller
Stranded on an island, a group of schoolboys degenerate into savagery.
10.
A River Runs Through It (1992)
2h 3m Drama
A River Runs Through is a cinematographically stunning true story of Norman Maclean. The story follows Norman and his brother Paul through the experiences of life and growing up, and how their love of fly fishing keeps them together despite varying life circumstances in the untamed west of Montana in the 1920's.
1h 37m Drama Family
Erik, a loner, finds a friend in Dexter, an eleven-year-old boy with AIDS. They vow to find a cure for AIDS together and save Dexter's life in an eventful summer.
1h 27m Adventure Drama Family
Many kids might say their best friend is a puppy or a pony. But for 12-year-old Sandy, the most special pet of all is the exuberant dolphin he rescues and who returns the favor by rescuing Sandy from sharks.The dolphin named Flipper first swam into the world's minds and hearts in this 1963 film starring Chuck Connors and Luke Halpin as Sandy (a role he would continue in the 1964-68 TV series that followed.) James B. Clark, a long-time family filmmaker whose credits include "Island of the Blue Dolphins" and "My Side of the Mountain," directs the story of hard times (Hurricane Hazel and its aftermath) and joy (Sandy's dolphin-powered rides through the waves). And two fins up for Mitzie, the animal star who plays flipper.
explore
Check out more list from our community