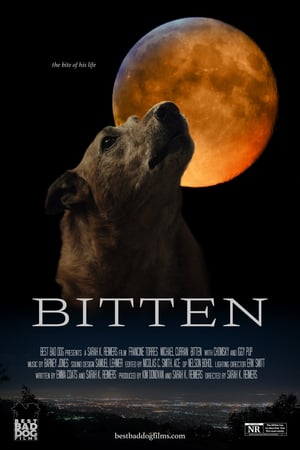 12 Best Shows Like Bitten ...
If you liked this one , you will definitely love these too! In this list we highlight some of the best films that share a very similar premise to 'Bitten', and are worth checking out.
1h Mystery
One cannot quench his all-consuming thirst. The other cannot tame the beast clawing its way out. In the sleepy Pennsylvania village of Hemlock Grove, two young men struggle to accept painful truths: about family, themselves, the mystery of the White Tower - and a terrifying new threat so powerful it will turn them from predators into prey.
45m Drama Mystery Sci-Fi & Fantasy
After Portland homicide detective Nick Burkhardt discovers he's descended from an elite line of criminal profilers known as "Grimms," he increasingly finds his responsibilities as a detective at odds with his new responsibilities as a Grimm.
4.
The Nine Lives of Chloe King (2011)
42m Action & Adventure Drama Sci-Fi & Fantasy
Chloe King is looking forward to celebrating her birthday with her friends and single mother, just like every other year... that is until she starts developing heightened abilities and discovers she's being pursued by a mysterious figure. Chloe soon learns she's part of an ancient race which has been hunted by human assassins for millennia —and that she may be their only hope for ultimate survival.
44m Action & Adventure Sci-Fi & Fantasy Western
Wyatt Earp's great granddaughter Wynonna battles demons and other creatures with her unique abilities and a posse of dysfunctional allies - the only thing that can bring the paranormal to justice.
6.
The Vampire Diaries (2009)
43m Drama Sci-Fi & Fantasy
The story of two vampire brothers obsessed with the same girl, who bears a striking resemblance to the beautiful but ruthless vampire they knew and loved in 1864.
43m Sci-Fi & Fantasy Drama
In a place where young witches, vampires, and werewolves are nurtured to be their best selves in spite of their worst impulses, Klaus Mikaelson's daughter, 17-year-old Hope Mikaelson, Alaric Saltzman's twins, Lizzie and Josie Saltzman, among others, come of age into heroes and villains at The Salvatore School for the Young and Gifted.
8.
Blood and Chocolate (2007)
1h 38m Drama Fantasy Horror Romance
A young teenage werewolf is torn between honoring her family's secret and her love for a man.
2h 2m Action Adventure Science Fiction
The USS Enterprise crew explores the furthest reaches of uncharted space, where they encounter a mysterious new enemy who puts them and everything the Federation stands for to the test.
10.
The Dresden Files (2007)
42m Sci-Fi & Fantasy Mystery Drama Action & Adventure
A Chicago-based wizard works as a private investigator.
45m Drama Mystery Sci-Fi & Fantasy
When they were boys, Sam and Dean Winchester lost their mother to a mysterious and demonic supernatural force. Subsequently, their father raised them to be soldiers. He taught them about the paranormal evil that lives in the dark corners and on the back roads of America ... and he taught them how to kill it. Now, the Winchester brothers crisscross the country in their '67 Chevy Impala, battling every kind of supernatural threat they encounter along the way.
explore
Check out more list from our community