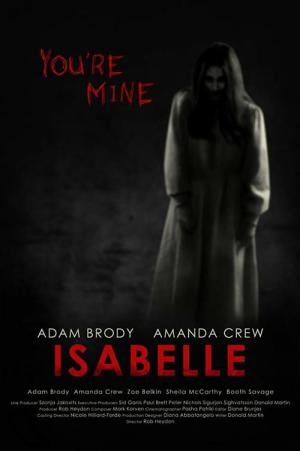 11 Best Haunted Campus ...
If you liked this one , you will for sure love these too! In this collection we highlight some of the best films that share a very similar premise to 'Isabelle', and are worth checking out.
3.
Ju-on: The Beginning of the End (2014)
1h 31m Horror
A school teacher visits the home of a boy who's been absent from school for a long period of time, unaware of the horrific tragedy which occurred in the boy's household many years ago.
1h 47m Horror Thriller Mystery
1921 England is overwhelmed by the loss and grief of World War I. Hoax exposer Florence Cathcart (Hall) visits a boarding school to explain sightings of a child ghost.
1h 25m Horror Thriller
After a family moves into an old Victorian home, they discover a chest in the attic containing antiques tainted by a malevolent spirit. As the antiques slowly possess each family member, the spirit grows stronger, hellbent on kidnapping the children.
1h 30m Horror Thriller
I Am ZoZo is a psychological thriller about five young people who play with a Ouija board on Halloween and attract the attention of a malevolent demon. The film is based on real experiences with an ancient and malevolent spirit called ZoZo that attaches itself to people exclusively through Ouija boards. I Am ZoZo was shot on location on San Juan Island, WA and Seattle entirely on Kodak Super 8mm negative film stock.
8.
Ring 0: Birthday (2000)
1h 39m Horror Thriller
Taking place thirty years before the events of Ringu, Ringu 0 provides the shocking background story of how the girl on the video became a deadly, vengeful spirit.
9.
The Last Exorcist (2020)
1h 42m Horror Thriller
A young woman encounters a malevolent supernatural force while searching for her missing sister in Tokyo, a mean high school prank goes horribly wrong, and strange things begin happening in a Chicago apartment building.
explore
Check out more list from our community