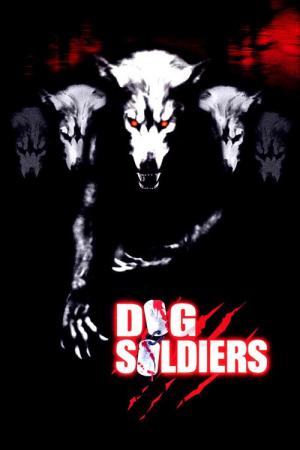 11 Best Movies Like Dog Soldiers ...
If you liked this film , you will probably love these too! In this list we highlight some of the best films that share a very similar mood to 'Dog Soldiers', and are worth checking out.
In a seedy bar in a town ravaged by war, scientist and businessman Hunt hires mercenary and former Royal Marine D.C. to assemble a crack team of ex-soldiers to protect him on a dangerous journey into no-man's land. Their mission is to scope out an old military bunker in Eastern Europe. It should be easy – 48 hours at the most. Lots of cash for little risk. Or so he says...
1h 30m
Director: Steve Barker
Screenplay: Rae Brunton
Action Adventure Horror
A team of U.S. archaeologists unearths an ancient pyramid buried deep beneath the Egyptian desert. As they search the pyramid's depths, they become hopelessly lost in its dark and endless catacombs. Searching for a way out, they become desperate to seek daylight again. They come to realize they aren't just trapped, they are being hunted.
1h 29m
Director: Grégory Levasseur
Writer: Daniel Meersand
Writer: Nick Simon
Horror
Dutch and his group of commandos are hired by the CIA to rescue downed airmen from guerillas in a Central American jungle. The mission goes well but as they return they find that something is hunting them. Nearly invisible, it blends in with the forest, taking trophies from the bodies of its victims as it goes along. Occasionally seeing through its eyes, the audience sees it is an intelligent alien hunter, hunting them for sport, killing them off one at a time.
1h 47m
Author: Jim Thomas
Author: John Thomas
Director: John McTiernan
Science Fiction Action Adventure Thriller
A werewolf pursues campers in the Appalachian Mountains. Consumed by its legendary bloodlust, the creature begins the hunt for its oldest and most dangerous prey: Man. Special Agent Jack Driscoll has seen this before. The beast is his obsession and his nightmare. Now, he and his new partner must race against the rising moon to save a group of unsuspecting campers. Outmatched and unarmed, the frightened group must rally themselves to survive the night. As their numbers dwindle and their strength wanes, the group scrambles to answer the only question that will save their lives; how do you kill the unkillable?
1h 30m
Horror
7.
Werewolf: The Beast Among Us (2012)
Set in a 19th century village, a young man studying under a local doctor joins a team of hunters on the trail of a wolf-like creature.
1h 33m
Director: Louis Morneau
Screenplay: Louis Morneau
Screenplay: Michael Tabb
Drama Horror Thriller
Lawrence Talbot, an American man on a visit to Victorian London to make amends with his estranged father, gets bitten by a werewolf and, after a moonlight transformation, leaves him with a savage hunger for flesh.
1h 42m
Director: Joe Johnston
Screenplay: Andrew Kevin Walker
Screenplay: Curt Siodmak
Screenplay: David Self
Horror History Drama Thriller
Sophie is a troubled young girl, haunted by the abuse she suffered as a child and harbouring a deep fascination with the unexplained. In the hope of satiating her obsession with the latter, she instigates a trip to the Welsh countryside with four friends, aimed at tracking down the legendary Beast of Bodmin. It seems the mythical creature – often thought to be a large wildcat or fox – has caught the public's attention once more thanks to a spate of attacks on livestock and one local farmer. Armed with a video camera and a case of beer, the group head off into the woods but they soon uncover much more than they bargained for, with Sophie falling foul of a mysterious madman who locks her away in an apparent attempt to protect her from some unnamed terror.
1h 26m
Director, Writer: Simeon Halligan
Writer: Stephen Trimingham
Writer: Mat Archer
Horror Thriller
Something nasty is lurking inside a secure storage unit. When a group of people get trapped inside, they need to find a way to get out of a building that's designed to keep things in...
1h 27m
Director, Screenplay: Johannes Roberts
Writer: Marc Small
Writer: Noel Clarke
Writer: Davie Fairbanks
Horror Science Fiction
One man's struggle to contain the curse he hides within... and his last-ditch attempt to free himself with the love of family. But when it looks as if he is losing his battle, and endangering all he holds most dear, the family dog, Thor, is the last hope for his family's survival... and the end to his Werewolf curse.
1h 20m
Director, Screenplay: Eric Red
Novel: Wayne Smith
Horror
explore
Check out more list from our community