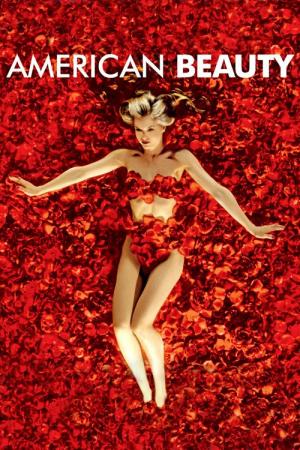 30 Best Movies Like American Beauty ...
If you liked this film , you will probably love these too! In this collection we highlight some of the best films that share a very similar premise to '', and are worth checking out.
3h 9m Drama
An epic mosaic of many interrelated characters in search of happiness, forgiveness, and meaning in the San Fernando Valley.
2.
Lost in Translation (2003)
1h 42m Romance Drama Comedy
Two lost souls visiting Tokyo -- the young, neglected wife of a photographer and a washed-up movie star shooting a TV commercial -- find an odd solace and pensive freedom to be real in each other's company, away from their lives in America.
3.
The Virgin Suicides (1999)
1h 37m Drama Romance
A group of male friends become obsessed with five mysterious sisters who are sheltered by their strict, religious parents.
2h 19m Comedy Drama
The lives of many individuals connected by the desire for happiness, often from sources usually considered dark or evil.
1h 52m Drama
In the weekend after thanksgiving 1973 the Hood family is skidding out of control. Then an ice storm hits, the worst in a century.
6.
Little Children (2006)
2h 16m Romance Drama Comedy
The lives of two lovelorn spouses from separate marriages, a registered sex offender, and a disgraced ex-police officer intersect as they struggle to resist their vulnerabilities and temptations.
7.
Sex, Lies, and Videotape (1989)
1h 41m Drama
A sexually repressed woman's husband is having an affair with her sister. The arrival of a visitor with a rather unusual fetish changes everything.
1h 51m Comedy Drama
Two quirky, cynical teenaged girls try to figure out what to do with their lives after high school graduation. After they play a prank on an eccentric, middle aged record collector, one of them befriends him, which causes a rift in the girls' friendship.
9.
Mysterious Skin (2004)
1h 48m Drama
A teenage hustler and a young man obsessed with alien abductions cross paths, together discovering a horrible, liberating truth.
10.
Ordinary People (1980)
2h 4m Drama
Beth, Calvin, and their son Conrad are living in the aftermath of the death of the other son. Conrad is overcome by grief and misplaced guilt to the extent of a suicide attempt. He is in therapy. Beth had always preferred his brother and is having difficulty being supportive to Conrad. Calvin is trapped between the two trying to hold the family together.
11.
Life as a House (2001)
2h 5m Drama
When a man is diagnosed with terminal cancer, he takes custody of his misanthropic teenage son, for whom quality time means getting high, engaging in small-time prostitution, and avoiding his father.
12.
The Squid and the Whale (2005)
1h 21m Comedy Drama
Based on the true childhood experiences of Noah Baumbach and his brother, The Squid and the Whale tells the touching story of two young boys dealing with their parents divorce in Brooklyn in the 1980s.
2h 23m Drama
In Babel, a tragic incident involving an American couple in Morocco sparks a chain of events for four families in different countries throughout the world. In the struggle to overcome isolation, fear, and displacement, each character discovers that it is family that ultimately provides solace. In the remote sands of the Moroccan desert, a rifle shot rings out detonating a chain of events that will link an American tourist couples frantic struggle to survive, two Moroccan boys involved in an accidental crime, a nanny illegally crossing into Mexico with two American children and a Japanese teen rebel whose father is sought by the police in Tokyo. Separated by clashing cultures and sprawling distances, each of these four disparate groups of people are nevertheless hurtling towards a shared destiny of isolation and grief.
30m Comedy
Battle of the Network Stars was a series of competitions where television stars from ABC, CBS, and NBC would compete in various sporting events. A total of nineteen of these competitions were held, all of which were aired by ABC.In 2013, the show appeared in TV Guide's list of the 60 greatest game shows ever.
1h 50m Drama
Hattie, a New Orleans hooker, meets a photographer named Bellocq at her brothel one night and, after he photographs her, he befriends her 12-year-old daughter, Violet. When Violet is brought on as a working girl by her mother's madam and Hattie skips town to get married, Violet quickly loses her innocence and focuses on reuniting with Bellocq. But a life with Bellocq is compromised for Violet after her mother returns to town.
16.
The Chumscrubber (2005)
1h 48m Comedy Drama
The Chumscrubber is a dark comedy about the lives of people who live in upper-class suburbia. It all begins when Dean Stiffle finds the body of his friend, Troy. He doesn't bother telling any of the adults because he knows they won't care. Everyone in town is too self consumed to worry about anything else than themselves. And everybody is on some form of drug just to get through their days.
1h 46m Comedy Drama
Benjamin, a recent college graduate very worried about his future, finds himself in a love triangle with an older woman and her daughter.
18.
Revolutionary Road (2008)
1h 59m Drama Romance
A young couple living in a Connecticut suburb during the mid-1950s struggle to come to terms with their personal problems while trying to raise their two children. Based on a novel by Richard Yates.
2h 19m Drama
A ticking-time-bomb insomniac and a slippery soap salesman channel primal male aggression into a shocking new form of therapy. Their concept catches on, with underground "fight clubs" forming in every town, until an eccentric gets in the way and ignites an out-of-control spiral toward oblivion.
1h 39m Drama
After experiencing a traumatic misfortune, Jasmine French, a wealthy woman from New York, moves to San Francisco to live with her foster sister Ginger and the firm purpose of getting a new life, but she will be haunted by anxiety and memories of the past.
23.
20th Century Women (2016)
1h 59m Drama
In 1979 Santa Barbara, California, Dorothea Fields is a determined single mother in her mid-50s who is raising her adolescent son, Jamie, at a moment brimming with cultural change and rebellion. Dorothea enlists the help of two younger women – Abbie, a free-spirited punk artist living as a boarder in the Fields' home and Julie, a savvy and provocative teenage neighbour – to help with Jamie's upbringing.
24.
The United States of Leland (2003)
1h 48m Crime Drama
A withdrawn young man, Leland Fitzgerald is imprisoned for the murder of a mentally disabled boy, who also happened to be the brother of his girlfriend, Becky. As the community struggles to deal with the killing, Pearl Madison, a teacher at the prison, decides to write about Leland's case. Meanwhile, others affected by the murder, including Becky and her sister, Julie, must contend with their own problems.
2h 34m Crime Drama Romance
Humbert Humbert is a middle-aged British novelist who is both appalled by and attracted to the vulgarity of American culture. When he comes to stay at the boarding house run by Charlotte Haze, he soon becomes obsessed with Lolita, the woman's teenaged daughter.
26.
The Babysitters (2007)
1h 28m Drama
Seventeen-year-old Shirley is a good student who works as a babysitter in order to make money for college. One night Michael, a father Shirley works for, confesses he's unhappy with married life. Shirley has a crush on Michael, and seizes this moment to kiss him. Michael is so happy he presents Shirley with a big tip, which gives her an idea. Shirley plans to make extra money by setting up her teenage friends with other unhappy fathers.
2h 45m Drama
The film tells a story of a divorced couple trying to raise their young son. The story follows the boy for twelve years, from first grade at age 6 through 12th grade at age 17-18, and examines his relationship with his parents as he grows.
28.
Five Easy Pieces (1970)
1h 38m Drama
A drop-out from upper-class America picks up work along the way on oil-rigs when his life isn't spent in a squalid succession of bars, motels, and other points of interest.
30m Soap
Hidden Faces is an American soap opera that aired on NBC from December 30, 1968 to June 27, 1969. The series was created by Irving Vendig, who also created the long-running Procter & Gamble serial The Edge of Night. The serial focused on a law firm that was dealing with a high profile murder case throughout its 127-episode run.Some of the show's stars were Conard Fowkes, Louise Shaffer, Tony Lo Bianco, Stephen Joyce, and a very young Linda Blair.
explore
Check out more list from our community