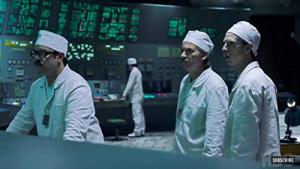 23 Best Movies Like Chernobyl ...
If you liked this one , you will definitely love these too! In this list we highlight some of the best films that share a very similar mood to '', and are worth checking out.
2.
Chernobyl. Abyss (2021)
4.
K-19: The Widowmaker (2002)
2h 18m Drama History War Thriller Mystery
When Russia's first nuclear submarine malfunctions on its maiden voyage, the crew must race to save the ship and prevent a nuclear disaster.
5.
Land of Oblivion (2011)
6.
Chernobyl: The Final Warning (1991)
The story of Karen Silkwood, a metallurgy worker at a plutonium processing plant who was purposefully contaminated, psychologically tortured and possibly murdered to prevent her from exposing blatant worker safety violations at the plant.
A second-rate journalist from the US tries his luck in El Salvador during the military dictatorship in the 1980s.
9.
The China Syndrome (1979)
While doing a series of reports on alternative energy sources, opportunistic reporter Kimberly Wells witnesses an accident at a nuclear power plant. Wells is determined to publicize the incident, but soon finds herself entangled in a sinister conspiracy to keep the full impact of the incident a secret.
Because of a technical defect an American bomber team mistakenly orders the destruction of Moscow. The President of the United States has but little time to prevent an atomic catastrophe from occurring.
16.
The Confession (1970)
2h 19m Drama
The vice-minister of Foreign Affairs of Czechoslovakia, knowing he's being watched and followed, is one day arrested and put into solitary confinement by his blackmailers.
2h 7m TV Movie Science Fiction Drama
In the mid-1980s, the U.S. is poised on the brink of nuclear war. This shadow looms over the residents of a small town in Kansas as they continue their daily lives. Dr. Russell Oakes maintains his busy schedule at the hospital, Denise Dahlberg prepares for her upcoming wedding, and Stephen Klein is deep in his graduate studies. When the unthinkable happens and the bombs come down, the town's residents are thrust into the horrors of nuclear winter.
1h 51m Drama History Crime Thriller Action
A real time account of the events on United Flight 93, one of the planes hijacked on 9/11 that crashed near Shanksville, Pennsylvania when passengers foiled the terrorist plot.
21.
The Bonfire of Destiny (2019)
22.
Category 7: The End of the World (2005)
explore
Check out more list from our community