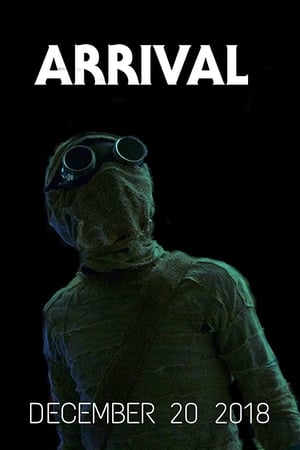 31 Best Movies Like Arrival ...
If you liked this film , you will probably love these too! In this collection we highlight some of the best films that share a very similar premise to '', and are worth checking out.
2h 49m Adventure Drama Science Fiction
The adventures of a group of explorers who make use of a newly discovered wormhole to surpass the limitations on human space travel and conquer the vast distances involved in an interstellar voyage.
2h 30m Drama Science Fiction Mystery
Contact is a science fiction film about an encounter with alien intelligence. Based on the novel by Carl Sagan the film starred Jodie Foster as the one chosen scientist who must make some difficult decisions between her beliefs, the truth, and reality.
4.
Close Encounters of the Third Kind (1977)
2h 15m Science Fiction Drama
After an encounter with UFOs, a line worker feels undeniably drawn to an isolated area in the wilderness where something spectacular is about to happen.
1h 46m Drama Thriller Science Fiction Mystery
A family living on a farm finds mysterious crop circles in their fields which suggests something more frightening to come.
6.
Childhood's End (2015)
1h 25m Drama Sci-Fi & Fantasy
The peaceful alien invasion of Earth by the mysterious "Overlords," whose arrival begins decades of apparent utopia under indirect alien rule, at the cost of human identity and culture.
1h 55m Science Fiction Horror
A biologist signs up for a dangerous, secret expedition into a mysterious zone where the laws of nature don't apply.
2h 14m Science Fiction Mystery Thriller
The OSSA discovers a spacecraft thought to be at least 300 years old at the bottom of the ocean. Immediately following the discovery, they decide to send a team down to the depths of the ocean to study the space craft. They are the best of best, smart and logical, and the perfect choice to learn more about the spacecraft.
9.
The Day the Earth Stood Still (2008)
1h 44m Drama Science Fiction Thriller
A representative of an alien race that went through drastic evolution to survive its own climate change, Klaatu comes to Earth to assess whether humanity can prevent the environmental damage they have inflicted on their own planet. When barred from speaking to the United Nations, he decides humankind shall be exterminated so the planet can survive.
2h 1m Action Adventure Drama Mystery Science Fiction Thriller
A teacher opens a time capsule that has been dug up at his son's elementary school; in it are some chilling predictions -- some that have already occurred and others that are about to -- that lead him to believe his family plays a role in the events that are about to unfold.
11.
Alien: Covenant (2017)
2h 2m Horror Science Fiction Mystery
Bound for a remote planet on the far side of the galaxy, the crew of the colony ship 'Covenant' discovers what is thought to be an uncharted paradise, but is actually a dark, dangerous world—which has a sole inhabitant: the 'synthetic', David, survivor of the doomed Prometheus expedition.
1h 36m Drama Adventure Science Fiction Romance
Spanning over one thousand years, and three parallel stories, The Fountain is a story of love, death, spirituality, and the fragility of our existence in this world.
2h Science Fiction Drama
Prot is a patient at a mental hospital who claims to be from a far away planet. His psychiatrist tries to help him, only to begin to doubt his own explanations.
1h 42m Drama Romance Science Fiction Thriller Mystery
In the near future, due to a breakthrough scientific discovery by Dr. Thomas Harbor, there is now definitive proof of an afterlife. While countless people have chosen suicide to reset their existence, others try to decide what it all means. Among them is Dr. Harbor's son Will, who has arrived at his father's isolated compound with a mysterious young woman named Isla. There, they discover the strange acolytes who help Dr. Harbor with his experiments.
1h 37m Thriller Science Fiction
Three college students on a road trip across the Southwest experience a detour – the tracking of a computer genius who has already hacked into MIT and exposed security faults. When the trio find themselves drawn to an eerily isolated area, suddenly everything goes dark. When one of the students regains consciousness, he finds himself in a waking nightmare.
1h 33m Thriller Science Fiction Mystery
Decorated soldier Captain Colter Stevens wakes up in the body of an unknown man, discovering he's involved in a mission to find the bomber of a Chicago commuter train. He learns he's part of a top-secret experimental program that enables him to experience the final 8 minutes of another person's life. Colter re-lives the train incident over and over again, gathering more clues each time.
17.
Project Almanac (2015)
1h 46m Science Fiction Thriller Drama
A group of teens discover secret plans of a time machine, and construct one. However, things start to get out of control.
1h 30m Science Fiction Thriller
A crew of international astronauts are sent on a private mission to Jupiter's fourth moon.
1h 36m Action Drama Science Fiction Thriller
A chief mechanic at a factory, haunted by apocalyptic nightmares, becomes a hero when Earth is invaded by a mysterious army bent on destruction.
1h 31m Science Fiction Thriller Drama
Dr. Ryan Stone, a brilliant medical engineer on her first Shuttle mission, with veteran astronaut Matt Kowalsky in command of his last flight before retiring. But on a seemingly routine spacewalk, disaster strikes. The Shuttle is destroyed, leaving Stone and Kowalsky completely alone-tethered to nothing but each other and spiraling out into the blackness of space. The deafening silence tells them they have lost any link to Earth and any chance for rescue. As fear turns to panic, every gulp of air eats away at what little oxygen is left. But the only way home may be to go further out into the terrifying expanse of space.
1h 56m Drama Romance Science Fiction
A spacecraft traveling to a distant colony planet and transporting thousands of people has a malfunction in its sleep chambers. As a result, two passengers are awakened 90 years early.
2h 52m Drama Science Fiction
A set of six nested stories spanning time between the 19th century and a distant post-apocalyptic future. Cloud Atlas explores how the actions and consequences of individual lives impact one another throughout the past, the present and the future. Action, mystery and romance weave through the story as one soul is shaped from a killer into a hero and a single act of kindness ripples across centuries to inspire a revolution in the distant future. Based on the award winning novel by David Mitchell. Directed by Tom Tykwer and the Wachowskis.
2h 47m Drama Science Fiction Mystery
A psychologist is sent to a space station orbiting a planet called Solaris to investigate the death of a doctor and the mental problems of cosmonauts on the station. He soon discovers that the water on the planet is a type of brain which brings out repressed memories and obsessions.
24.
Blade Runner 2049 (2017)
2h 44m Science Fiction Drama
Thirty years after the events of the first film, a new blade runner, LAPD Officer K, unearths a long-buried secret that has the potential to plunge what's left of society into chaos. K's discovery leads him on a quest to find Rick Deckard, a former LAPD blade runner who has been missing for 30 years.
25.
Fire in the Sky (1993)
1h 49m Science Fiction Drama Mystery
A group of men who were clearing brush for the government arrive back in town, claiming that their friend was abducted by aliens. Nobody believes them, and despite a lack of motive and no evidence of foul play, their friends' disappearance is treated as murder.
26.
Predestination (2014)
1h 37m Science Fiction Thriller
Predestination chronicles the life of a Temporal Agent sent on an intricate series of time-travel journeys designed to prevent future killers from committing their crimes. Now, on his final assignment, the Agent must stop the one criminal that has eluded him throughout time and prevent a devastating attack in which thousands of lives will be lost.
2h 19m Adventure Action Thriller Science Fiction
A civilian oil rig crew is recruited to conduct a search and rescue effort when a nuclear submarine mysteriously sinks. One diver soon finds himself on a spectacular odyssey 25,000 feet below the ocean's surface where he confronts a mysterious force that has the power to change the world or destroy it.
2h 6m Romance Science Fiction Drama
In the not so distant future, Theodore, a lonely writer purchases a newly developed operating system designed to meet the user's every needs. To Theodore's surprise, a romantic relationship develops between him and his operating system. This unconventional love story blends science fiction and romance in a sweet tale that explores the nature of love and the ways that technology isolates and connects us all.
29.
The Cloverfield Paradox (2018)
1h 42m Horror Science Fiction Action Thriller
Orbiting above a planet on the brink of war, scientists test a device to solve an energy crisis and end up face-to-face with a dark alternate reality.
30.
Project Blue Book (2019)
44m Sci-Fi & Fantasy Mystery
A chronicle of the true top secret U.S. Air Force-sponsored investigations into UFO-related phenomena in the 1950s and '60s, known as "Project Blue Book."
explore
Check out more list from our community