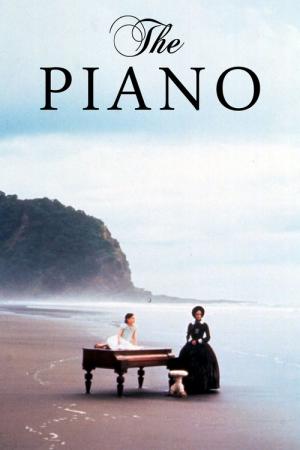 10 Best Movies Like The Piano ...
If you liked this movie , you will probably love these too! In this list we highlight some of the best films that share a very similar mood to 'The Piano', and are worth checking out.
1h 48m Drama Romance
Anna is a wife and mother who has an affair with the handsome Count Vronsky. Based on the novel by Tolstoy.
1h 40m Drama
Lil and Roz are two lifelong friends, having grown up together as neighbors in an idyllic beach town. As adults, their sons have developed a friendship as strong as that which binds their mothers. One summer, all four are confronted by simmering emotions that have been mounting between them, and each find unexpected happiness in relationships that cross the bounds of convention.
3.
Love in Between (2010)
1h 45m Drama Romance
Formerly known as "Two Women" or "Freezing Rain". A man who wants all love, a wife who approaches her husband's other woman, and a woman who wants to keep her love. A classy melodrama of these three people and their risky encounter.
4.
The Painted Veil (2006)
2h 5m Romance Drama
A British medical doctor fights a cholera outbreak in a small Chinese village, while also being trapped at home in a loveless marriage to an unfaithful wife.
6.
Mo' Better Blues (1990)
2h 9m Drama Romance Music Comedy
Opens with Bleek as a child learning to play the trumpet, his friends want him to come out and play but mother insists he finish his lessons. Bleek grows into adulthood and forms his own band - The Bleek Gilliam Quartet. The story of Bleek's and Shadow's friendly rivalry on stage which spills into their professional relationship and threatens to tear apart the quartet.
7.
The French Lieutenant's Woman (1981)
2h 4m Drama Romance
In this story-within-a-story, Anna is an actress starring opposite Mike in a period piece about the forbidden love between their respective characters, Sarah and Charles. Both actors are involved in serious relationships, but the passionate nature of the script leads to an off-camera love affair as well. While attempting to maintain their composure and professionalism, Anna and Mike struggle to come to terms with their infidelity.
8.
The Portrait of a Lady (1996)
2h 24m Drama Romance
Ms. Isabel Archer isn't afraid to challenge societal norms. Impressed by her free spirit, her kindhearted cousin writes her into his fatally ill father's will. Suddenly rich and independent, Isabelle ventures into the world, along the way befriending a cynical intellectual and romancing an art enthusiast. However, the advantage of her affluence is called into question when she realizes the extent to which her money colors her relationships.
9.
Dangerous Liaisons (1988)
1h 59m Drama Romance
In 18th century France, Marquise de Merteuil asks her ex-lover Vicomte de Valmont to seduce the future wife of another ex-lover of hers in return for one last night with her. Yet things don't go as planned.
10.
In the Mood for Love (2000)
1h 39m Drama Romance
A melancholy story set in Hong Kong in 1962. A woman and a man who live in the same crowded apartment building discover that their husband and wife are having an affair.
explore
Check out more list from our community