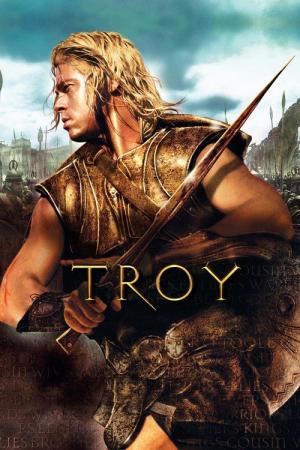 11 Best Movies Like Troy ...
If you liked this movie , you will for sure love these too! In this collection we highlight some of the best films that share a very similar mood to 'Troy', and are worth checking out.
1h 48m Action History Drama
Having defeated the best fighters of the Imperial Japanese army in occupied Shanghai, Ip Man and his family settle in post-war Hong Kong. Struggling to make a living, Master Ip opens a kung fu school to bring his celebrated art of Wing Chun to the troubled youth of Hong Kong. His growing reputation soon brings challenges from powerful enemies, including pre-eminent Hung Gar master, Hung Quan.
1h 50m Fantasy Action Drama
Theseus is a mortal man chosen by Zeus to lead the fight against the ruthless King Hyperion, who is on a rampage across Greece to obtain a weapon that can destroy humanity.
30m Animation Comedy
Class of 3000 is an American animated television series on Cartoon Network that was created by, was executively produced by, and starred André 3000 of the Hip Hop group OutKast as superstar and music teacher Sunny Bridges, set at Atlanta, Georgia's Westley School of Performing Arts. Mr. Bridges is a jazz and blues artist who occasionally lectures in Atlanta's Little Five Points residential area. It was produced by Tom Lynch Company, Moxie Turtle and Cartoon Network Studios.As of September 25, 2011, it's currently the last Cartoon Network series to be given a TV-Y7 rating without the Fantasy Violence side rating to accompany it as an ironic result. It is also the final Cartoon Network show which aired at the time Jim Samples had been in charge of Cartoon Network.
1h 37m Adventure Action Drama
Britain, A.D. 117. Quintus Dias, the sole survivor of a Pictish raid on a Roman frontier fort, marches north with General Virilus' legendary Ninth Legion, under orders to wipe the Picts from the face of the Earth and destroy their leader, Gorlacon.
1h 55m Action Adventure
When an evil emperor executes their leader, his band of knights – bound by duty and honour – embarks on a journey of vengeance that will not come to an end until they've destroyed their mortal foe.
6.
One Night with the King (2006)
2h 3m Drama
This amazing biblical drama chronicles the brave and historic legend of Hadassah, a Jewish orphan with exceptional beauty who rises to become Queen Esther of Persia and saves Persian Jews from genocide. By revealing her heritage to the king, Esther thwarts the evil prime minister's plan to annihilate all Jews in the Persian Empire. The annual festival of Purim is inspired by her heroism.
1h Action & Adventure Drama
A down-to-earth account of the lives of both illustrious and ordinary Romans set in the last days of the Roman Republic.
1h 29m Drama Action & Adventure
Paris of Troy goes to Sparta on a diplomatic mission and falls in love with Helen, the wife of King Menelaus. When lovers flee to Troy, the bloody seeds of a long war, sown by King Agamemnon of Mycenae, finally sprout, so an old prophecy is fulfilled.
1h 54m Adventure Drama
In 140 AD, twenty years after the unexplained disappearance of the entire Ninth Legion in the mountains of Scotland, young centurion Marcus Aquila (Tatum) arrives from Rome to solve the mystery and restore the reputation of his father, the commander of the Ninth. Accompanied only by his British slave Esca (Bell), Marcus sets out across Hadrian's Wall into the uncharted highlands of Caledonia - to confront its savage tribes, make peace with his father's memory, and retrieve the lost legion's golden emblem, the Eagle of the Ninth.
10.
The 300 Spartans (1962)
1h 54m Action Drama History
Essentially true story of how Spartan king Leonidas led an extremely small army of Greek Soldiers (300 of his personal body guards from Sparta) to hold off an invading Persian army now thought to have numbered 250,000.
2h 55m War History Action Adventure Drama Romance
Alexander, the King of Macedonia, leads his legions against the giant Persian Empire. After defeating the Persians, he leads his army across the then known world, venturing farther than any westerner had ever gone, all the way to India.
explore
Check out more list from our community