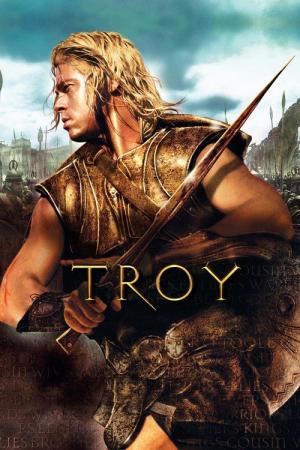 13 Best Movies Like Troy ...
If you liked this one , you will for sure love these too! In this selection we highlight some of the best films that share a very similar mood to 'Troy', and are worth checking out.
Enraged at the slaughter of Murron, his new bride and childhood love, Scottish warrior William Wallace slays a platoon of the local English lord's soldiers. This leads the village to revolt and, eventually, the entire country to rise up against English rule.
2h 58m
Author, Screenplay: Randall Wallace
Director: Mel Gibson
Action Drama History War
Alexander, the King of Macedonia, leads his legions against the giant Persian Empire. After defeating the Persians, he leads his army across the then known world, venturing farther than any westerner had ever gone, all the way to India.
2h 55m
Director, Screenplay: Oliver Stone
Screenplay: Laeta Kalogridis
Screenplay: Christopher Kyle
War History Action Adventure Drama Romance
A down-to-earth account of the lives of both illustrious and ordinary Romans set in the last days of the Roman Republic.
1h
Creator: John Milius
Creator: William J. MacDonald
Creator: Bruno Heller
Action & Adventure Drama
5.
Kingdom of Heaven (2005)
After his wife dies, a blacksmith named Balian is thrust into royalty, political intrigue and bloody holy wars during the Crusades.
2h 24m
Director: Ridley Scott
Screenplay: William Monahan
Drama Action Adventure History War
In the year 180, the death of emperor Marcus Aurelius throws the Roman Empire into chaos. Maximus is one of the Roman army's most capable and trusted generals and a key advisor to the emperor. As Marcus' devious son Commodus ascends to the throne, Maximus is set to be executed. He escapes, but is captured by slave traders. Renamed Spaniard and forced to become a gladiator, Maximus must battle to the death with other men for the amusement of paying audiences.
2h 35m
Director: Ridley Scott
Screenplay: David Franzoni
Screenplay: William Nicholson
Screenplay: John Logan
Action Drama Adventure
7.
Clash of the Titans (2010)
Born of a god but raised as a man, Perseus is helpless to save his family from Hades, vengeful god of the underworld. With nothing to lose, Perseus volunteers to lead a dangerous mission to defeat Hades before he can seize power from Zeus and unleash hell on earth. Battling unholy demons and fearsome beasts, Perseus and his warriors will only survive if Perseus accepts his power as a god, defies fate and creates his own destiny.
1h 46m
Director: Louis Leterrier
Screenplay: Matt Manfredi
Screenplay: Phil Hay
Screenplay: Travis Beacham
Adventure Fantasy Action
The story of the Arthurian legend, based on the 'Sarmatian hypothesis' which contends that the legend has a historical nucleus in the Sarmatian heavy cavalry troops stationed in Britain, and that the Roman-British military commander, Lucius Artorius Castus is the historical person behind the legend.
2h 6m
Author: David Franzoni
Director: Antoine Fuqua
Adventure War History Action
When soldier Robin happens upon the dying Robert of Loxley, he promises to return the man's sword to his family in Nottingham. There, he assumes Robert's identity; romances his widow, Marion; and draws the ire of the town's sheriff and King John's henchman, Godfrey.
2h 20m
Screenplay, Story: Brian Helgeland
Director: Ridley Scott
Story: Ethan Reiff
Story: Cyrus Voris
Adventure Action Drama
Paris of Troy goes to Sparta on a diplomatic mission and falls in love with Helen, the wife of King Menelaus. When lovers flee to Troy, the bloody seeds of a long war, sown by King Agamemnon of Mycenae, finally sprout, so an old prophecy is fulfilled.
1h 29m
Drama Action & Adventure
12.
Spartacus: War of the Damned (2010)
Torn from his homeland and the woman he loves, Spartacus is condemned to the brutal world of the arena where blood and death are primetime entertainment.
53m
Creator: Steven S. DeKnight
Drama
Having defeated the best fighters of the Imperial Japanese army in occupied Shanghai, Ip Man and his family settle in post-war Hong Kong. Struggling to make a living, Master Ip opens a kung fu school to bring his celebrated art of Wing Chun to the troubled youth of Hong Kong. His growing reputation soon brings challenges from powerful enemies, including pre-eminent Hung Gar master, Hung Quan.
1h 48m
Director: Wilson Yip
Screenplay: Edmond Wong
Writer: Tai-lee Chan
Writer: Hiu-Yan Choi
Action History Drama
explore
Check out more list from our community