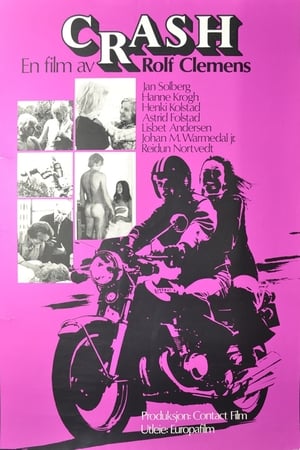 14 Best Movies Like Crash ...
If you liked this movie , you will for sure love these too! In this collection we highlight some of the best films that share a very similar premise to 'Crash', and are worth checking out.
1.
Higher Learning (1995)
Malik is an African-American student attending on a track scholarship; academics are not his strong suit, and he goes in thinking that his athletic abilities will earn him a free ride through college. Fudge, a "professional student" who has been at Columbus for six years so far, becomes friendly with Malik and challenges his views about race and politics in America.
2h 7m
Director, Writer: John Singleton
Romance Drama Crime
Jim Davis is an ex-Army Ranger who finds himself slipping back into his old life of petty crime after a job offer from the LAPD evaporates. His best friend is pressured by his girlfriend Sylvia to find a job, but Jim is more interested in hanging out and making cash from small heists, while trying to get a law enforcement job so he can marry his Mexican girlfriend.
1h 56m
Director, Writer: David Ayer
Crime Drama Thriller Action
3.
The Crossing Guard (1995)
After his daughter died in a hit and run, Freddy Gale has waited six years for John Booth, the man responsible, to be released from prison. On the day of release, Gale visits Booth and announces that he will kill him in one week. Booth uses his time to try and make peace with himself and his entourage, and even finds romance. Gale, whose life is spiraling down because of his obsession towards Booth, will bring himself on the very edge of sanity. At he end of the week, both men will find themselves on a collision course with each other.
1h 51m
Director, Writer: Sean Penn
Drama Thriller
We don't have an overview translated in English. Help us expand our database by adding one.
1m
After a tragic accident caused by the truck of the middle-aged Carl Lee where a woman dies with a crushed stern, he is arrested and sent to the county jail. His son PJ, who works washing dishes and cleaning tables in a restaurant, feels lost, without financial support to keep his father's house, and is fired from his job and evicted from his house.
1h 35m
Director, Writer: Brian Jun
Drama
6.
Brooklyn's Finest (2009)
Enforcing the law within the notoriously rough Brownsville section of the city and especially within the Van Dyke housing projects is the NYPD's sixty-fifth precinct. Three police officers struggle with the sometimes fine line between right and wrong.
2h 13m
Director: Antoine Fuqua
Writer: Michael C. Martin
Crime Drama Thriller
Grand Canyon revolved around six residents from different backgrounds whose lives intertwine in modern-day Los Angeles. At the center of the film is the unlikely friendship of two men from different races and classes brought together when one finds himself in jeopardy in the other's rough neighborhood.
2h 14m
Director, Writer: Lawrence Kasdan
Drama
8.
The United States of Leland (2003)
A withdrawn young man, Leland Fitzgerald is imprisoned for the murder of a mentally disabled boy, who also happened to be the brother of his girlfriend, Becky. As the community struggles to deal with the killing, Pearl Madison, a teacher at the prison, decides to write about Leland's case. Meanwhile, others affected by the murder, including Becky and her sister, Julie, must contend with their own problems.
1h 48m
Director, Writer: Matthew Ryan Hoge
Crime Drama
Michael is a 12-year-old drug pusher who lives in a crowded house with his cousins and aunt. His father has become a street bum, but still meets with Fresh on occasion to play chess. Fresh is rather quiet in a crazy world. Fresh's sister is a junkie who sleeps with the dealers that Fresh sells for. As the story progresses Fresh realizes that he doesn't want to sell drugs anymore, he wants revenge.
1h 54m
Director, Screenplay: Boaz Yakin
Crime Drama Thriller
A collection of intersecting short stories set in early 1980s Los Angeles, depicts a week in the lives of an assortment of socially alienated, mainly well-off characters who numb their sense of emptiness with casual sex, violence, and drugs.
1h 38m
Author, Screenplay: Bret Easton Ellis
Director: Gregor Jordan
Screenplay: Nicholas Jarecki
Drama
11.
Night Falls on Manhattan (1996)
A newly elected District attorney finds himself in the middle of a police corruption investigation that may involve his father and his partner.
1h 53m
Director, Screenplay: Sidney Lumet
Novel: Robert Daley
Crime Drama Thriller
In Babel, a tragic incident involving an American couple in Morocco sparks a chain of events for four families in different countries throughout the world. In the struggle to overcome isolation, fear, and displacement, each character discovers that it is family that ultimately provides solace. In the remote sands of the Moroccan desert, a rifle shot rings out detonating a chain of events that will link an American tourist couples frantic struggle to survive, two Moroccan boys involved in an accidental crime, a nanny illegally crossing into Mexico with two American children and a Japanese teen rebel whose father is sought by the police in Tokyo. Separated by clashing cultures and sprawling distances, each of these four disparate groups of people are nevertheless hurtling towards a shared destiny of isolation and grief.
2h 23m
Director: Alejandro González Iñárritu
Screenplay: Guillermo Arriaga
Drama
The lives of three men who were childhood friends are shattered when one of them has a family tragedy.
2h 18m
Author: Dennis Lehane
Director: Clint Eastwood
Screenplay: Brian Helgeland
Thriller Crime Drama Mystery
explore
Check out more list from our community