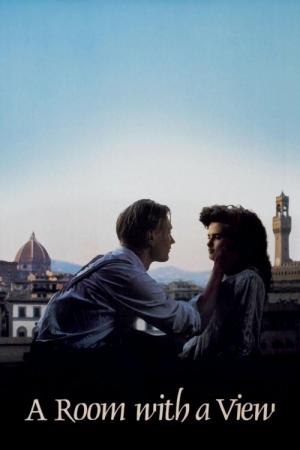 23 Best Movies Like A Room With A View ...
If you liked this one , you will probably love these too! In this list we highlight some of the best films that share a very similar premise to '', and are worth checking out.
1.
The Wings of the Dove (1997)
1h 42m Drama Romance
Kate is secretly betrothed to a struggling journalist, Merton Densher. But she knows her Aunt Maude will never approve of the match, since Kate's deceased mother has lost all her money in a marriage to a degenerate opium addict. When Kate meets a terminally ill American heiress named Millie traveling through Europe, she comes up with a conniving plan to have both love and wealth.
1h 52m Drama Romance
When spirited young woman, Fanny Price is sent away to live on the great country estate of her rich cousins, she's meant to learn the ways of proper society. But while Fanny learns 'their' ways, she also enlightens them with a wit and sparkle all her own.
2h 22m Drama Romance
A saga of class relations and changing times in an Edwardian England on the brink of modernity, the film centers on liberal Margaret Schlegel, who, along with her sister Helen, becomes involved with two couples: wealthy, conservative industrialist Henry Wilcox and his wife Ruth, and the downwardly mobile working-class Leonard Bast and his mistress Jackie.
4.
Sense and Sensibility (1995)
2h 16m Drama Romance
Rich Mr. Dashwood dies, leaving his second wife and her daughters poor by the rules of inheritance. Two daughters are the titular opposites.
6.
Enchanted April (1991)
1h 29m Romance Drama
Based on Elizabeth Von Arnim's novel, four Englishwomen rent an Italian villa on holiday.
7.
Pride & Prejudice (2005)
2h 7m Drama Romance
A story of love and life among the landed English gentry during the Georgian era. Mr. Bennet is a gentleman living in Hertfordshire with his overbearing wife and five daughters, but if he dies their house will be inherited by a distant cousin whom they have never met, so the family's future happiness and security is dependent on the daughters making good marriages.
8.
The Portrait of a Lady (1996)
2h 24m Drama Romance
Ms. Isabel Archer isn't afraid to challenge societal norms. Impressed by her free spirit, her kindhearted cousin writes her into his fatally ill father's will. Suddenly rich and independent, Isabelle ventures into the world, along the way befriending a cynical intellectual and romancing an art enthusiast. However, the advantage of her affluence is called into question when she realizes the extent to which her money colors her relationships.
2h Drama Romance
After a bleak childhood, Jane Eyre goes out into the world to become a governess. As she lives happily in her new position at Thornfield Hall, she meet the dark, cold, and abrupt master of the house, Mr. Rochester. Jane and her employer grow close in friendship and she soon finds herself falling in love with him. Happiness seems to have found Jane at last, but could Mr. Rochester's terrible secret be about to destroy it forever?
1h 42m Comedy Drama Romance
No sooner does Italian-American widow Loretta accept a marriage proposal from her doltish boyfriend, Johnny, than she finds herself falling for his younger brother, Ronny. She tries to resist, but Ronny lost his hand in an accident he blames on his brother, and has no scruples about aggressively pursuing her while Johnny is out of the country. As Loretta falls deeper in love, she comes to learn that she's not the only one in her family with a secret romance.
11.
The Remains of the Day (1993)
2h 11m Drama Romance
Growing up in the sheltered confines of a 1920's English coal-mining community, free-spirited sisters Gudrun and Ursula explore erotic love with a wealthy playboy and a philosophical educator, with cataclysmic results for all four.
13.
Where Angels Fear to Tread (1991)
2h 20m Drama Romance
After his lover rejects him, a young man trapped by the oppressiveness of Edwardian society tries to come to terms with and accept his sexuality.
2h 1m Comedy Drama Romance
Emma Woodhouse is a congenial young lady who delights in meddling in other people's affairs. She is perpetually trying to unite men and women who are utterly wrong for each other. Despite her interest in romance, Emma is clueless about her own feelings, and her relationship with gentle Mr. Knightly.
16.
Beyond the Clouds (1995)
1h 52m Drama Romance
Made of four short tales, linked by a story filmed by Wim Wenders. Taking place in Ferrara, Portofino, Aix en Provence and Paris, each story, which always a woman as the crux of the story, invites to an inner travel, as Antonioni says "towards the true image of that absolute and mysterious reality that nobody will ever see".
1h 52m Drama Romance
Jane Eyre is an orphan cast out as a young girl by her aunt, Mrs. Reed, and sent to be raised in a harsh charity school for girls. There she learns to be come a teacher and eventually seeks employment outside the school. Her advertisement is answered by the housekeeper of Thornfield Hall, Mrs. Fairfax.
1h 41m Comedy Drama Romance
Gordon Comstock is a copywriter at an ad agency, and his girlfriend Rosemary is a designer. Gordon believes he is a genius, a marvelous poet and quits the ad agency, trying to live on his poems, but poverty soon comes to him.
19.
Washington Square (1997)
1h 55m Drama Romance
Set in 1870's New York, a spinster heiress is courted by a much younger, penniless man, much to the chagrin of her over-protective father, and must decide whether to spend the rest of her life alone, or marry a man who is interested in her only because of her inheritence.
20.
The French Lieutenant's Woman (1981)
2h 4m Drama Romance
In this story-within-a-story, Anna is an actress starring opposite Mike in a period piece about the forbidden love between their respective characters, Sarah and Charles. Both actors are involved in serious relationships, but the passionate nature of the script leads to an off-camera love affair as well. While attempting to maintain their composure and professionalism, Anna and Mike struggle to come to terms with their infidelity.
21.
Twelfth Night or What You Will (1996)
2h 14m Drama Comedy Romance
Shakespeare's comedy of gender confusion, in which a girl disguises herself as a man to be near the count she adores, only to be pursued by the woman he loves.
22.
The Go-Between (1971)
explore
Check out more list from our community