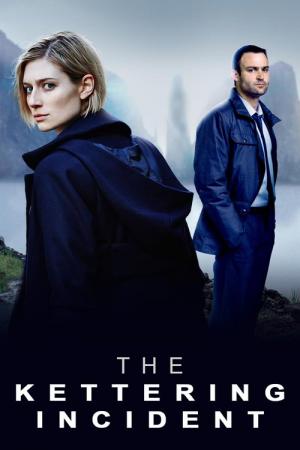 12 Best Shows Like The Kettering Incident ...
If you liked this one , you will definitely love these too! In this selection we highlight some of the best films that share a very similar mood to 'The Kettering Incident', and are worth checking out.
1h Drama Mystery Crime
Reporter Camille Preaker confronts the psychological demons from her past when she returns to her hometown to investigate the murders of two young girls.
42m Sci-Fi & Fantasy Drama
Detective Raimy Sullivan is stunned when a voice suddenly crackles through her father's old, long-broken ham radio – it's Frank Sullivan, somehow transmitting over the airwaves and through the decades from 1996. Separated by twenty years, father and daughter have reunited on a frequency only they can hear, but can they rewrite the story of their lives without risking everyone they love?
25m Animation Comedy
The comedy, which takes place in a fictitious desert town near the U.S.-Mexico border, centers on the intertwining daily lives of neighbors Bud Buckwald and Ernesto Gonzales. Bud, a married father of three, is a Border Patrol agent who feels threatened by the cultural changes that have transformed his neighborhood. Living next door is Ernesto, an industrious Mexican immigrant and father of four, who is proud to be making it in America. As Bud and Ernesto's paths begin to cross, their families become bound by friendship, romance and conflict.
8.
Top of the Lake (2013)
45m Crime Drama Mystery
A woman haunted by her past, Detective Robin Griffin, investigates complex and unsettling cases.
1h 52m Drama Thriller Crime
Eight years after the disappearance of Cassandra, some disturbing incidents seem to indicate that she's still alive. Police, parents and Cassandra herself, will try to unravel the mystery of her disappearance.
56m Mystery Drama Crime
In the small bordertown of Villefranche, lost in the heart of a large forest, crime rate is six times higher than elsewhere in the area. Each new crime Major Laurène Weiss solves with the help of her unusual team makes her sink deeper and deeper into secrets of the area.
45m Mystery Crime Drama
Thirty years ago, in the sleepy community of Waterbury, a killer known as "The Executioner" murdered Sarah Bennett's parents. Now Sarah and her husband Dylan have returned to town, only to find herself the centerpiece in a series of horrifying murders centered around the seven deadly sins.
48m Drama Crime
When Sofia Karppi, a detective in her 30's who is trying to get over her husband's death, discovers the body of a young woman on a construction site, she triggers a chain of events that threatens to destroy her life again.
explore
Check out more list from our community