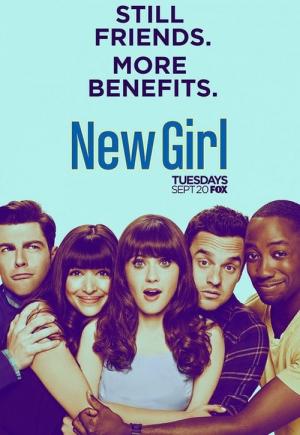 15 Best Shows Like Rules Of Engagement ...
If you liked this film , you will for sure love these too! In this selection we highlight some of the best films that share a very similar mood to '', and are worth checking out.
The misadventures of a group of friends as they navigate the pitfalls of work, life and love in Manhattan.
22m Comedy
A fresh and funny take on modern friendship and what one urban family will do to stay friends after the perfect couple who brought them all together break up on their wedding day. The failed wedding forces them all to question their life choices. Then there are Alex and Dave themselves, who strike a truce and must learn to live with the changes their breakup has brought.
3.
According to Jim (2001)
30m Comedy
According to Jim is an American sitcom television series starring Jim Belushi in the title role as a suburban father of three children. It originally ran on ABC from October 1, 2001 to June 2, 2009.
22m Comedy
The story follows the lives of Andrew, an employee at an internet dating site who dreams of meeting the girl of his dreams, and Zelda, a no-nonsense lawyer who was raised by a hippie mother and carries a rebellious streak. By an accidental chance of fate, Zelda meets Andrew to resolve a mismatch dating dispute and these two single people suddenly find themselves falling for each other.
30m Comedy
Jules Cobb is a mom in her forties facing the often humorous challenges, pitfalls and rewards of life's next chapter. Along for the journey is her son, her ex-husband, her husband/neighbor and her friends who together make up her dysfunctional, but supportive and caring extended family... even if they have a funny way of showing it sometimes.
22m Comedy
Six years ago, Annie and Jake bonded over their mutual love of nachos and they've been inseparable ever since. Now, after returning from a romantic two-week island vacation, Jake's all set to pop the question. Before he can ask, though, Annie lets loose on Jake for his inability to commit. She was expecting him to "put a ring on it" in paradise and now Jake's perfect proposal is ruined. Not wanting to spend the next 60 years talking about that mess of a proposal, Jake and Annie decide to hold off on the engagement until they can do it right. Yet if history tells us anything, it's when we really want things to go right that they all tend to go wrong. The only thing we know for sure is these two are destined to be together whether they can get it together or not.
8.
Happily Divorced (2011)
30m Comedy
Happily Divorced is an American sitcom created by Fran Drescher and Peter Marc Jacobson. Inspired by their experiences, the series, which became TV Land's third original scripted series following Hot in Cleveland and Retired at 35, ran from June 15, 2011, to February 13, 2013, and revolves around a Los Angeles florist who finds out her husband of 18 years is gay. Happily Divorced was canceled on August 23, 2013.
Married is a half hour comedy about being miserably in love. Russ and Lina Bowman can barely remember what life was like before kids, debt, and suburbia rained on their romance -- but every once in a while, in between the arguments about their declining sex life and who's driving carpool, they are reminded what drew them together in the first place -- they're best friends. The show also features Russ and Lina's friend AJ, who is recently divorced and pretending he's over his wife, and their other friend Jess, who is married to a much older man who can't keep up with her.
10.
Accidentally on Purpose (2009)
11.
35 and Ticking (2011)
Centers around the lives of Victoria, Zenobia, Clevon, and Phil -- all friends approaching the age of 35 and struggling to build the families they've always dreamed of. While Zenobia (Nicole Ari Parker) is still looking for a man, Victoria (Tamala Jones) is married to a man who doesn't want children. Clevon (Kevin Hart), meanwhile, is too geeky to get a woman, and Phil (Keith Robinson) is already married with children, but his wife is not very interested in being a mother. All four of them try to rectify their romantic lives and futures while their biological clocks tick away.
12.
The Odd Couple (2015)
22m Comedy
Oscar's life seems almost perfect...sure he's divorced and his apartment is a mess, but he's the host of a well-known sports show, and is enjoying his bachelor lifestyle in New York City. That is until his college friend, Felix, shows up at Oscar's apartment having just been dumped by his wife. Oscar does his best to console his old buddy and get him back on the dating horse, but his attempts uncover just how unresolved his own feelings are about his ex.
22m Comedy
Three modern men try to get in touch with their inner tough guys and redefine what it means to be a 'real man.'
14.
Friends with Benefits (2011)
Dylan and Jamie think it's going to be easy to add the simple act of sex to their friendship, despite what Hollywood romantic comedies would have them believe. They soon discover however that getting physical really does always lead to complications.
explore
Check out more list from our community