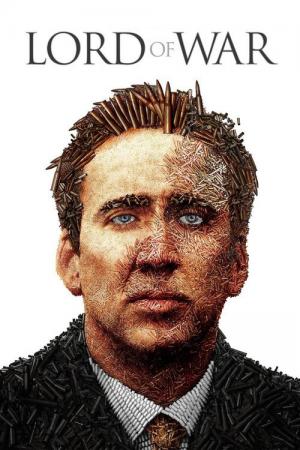 13 Best Movies Like Lord Of War ...
If you liked this film , you will for sure love these too! In this list we highlight some of the best films that share a very similar mood to 'Lord of War', and are worth checking out.
2h 3m Drama Crime History
The true story of Whitey Bulger, the brother of a state senator and the most infamous violent criminal in the history of South Boston, who became an FBI informant to take down a Mafia family invading his turf.
1h 56m Drama Crime Thriller
Egocentric bandit Salvatore Guiliano fights the Church, the Mafia, and the landed gentry while leading a populist movement for Sicilian independence.
3.
The Snitch Cartel (2011)
4.
Kill the Irishman (2011)
1h 46m Action Crime Thriller Drama
Over the summer of 1976, thirty-six bombs detonate in the heart of Cleveland while a turf war raged between Irish mobster Danny Greene and the Italian mafia. Based on a true story, Kill the Irishman chronicles Greene's heroic rise from a tough Cleveland neighborhood to become an enforcer in the local mob.
5.
The Godfather: Part III (1990)
2h 50m Crime Drama Thriller
In the midst of trying to legitimize his business dealings in 1979 New York and Italy, aging mafia don, Michael Corleone seeks forgiveness for his sins while taking a young protege under his wing.
2h 55m Drama Crime
Spanning the years 1945 to 1955, a chronicle of the fictional Italian-American Corleone crime family. When organized crime family patriarch, Vito Corleone barely survives an attempt on his life, his youngest son, Michael steps in to take care of the would-be killers, launching a campaign of bloody revenge.
1h 37m Thriller Crime Drama
A gangster, Nino, is in the Cash Money Brothers, making a million dollars every week selling crack. A cop, Scotty, discovers that the only way to infiltrate the gang is to become a dealer himself.
1h 36m Action Crime Drama Romance
1950s New York City. A bad and bloody gang war is about to erupt on the dysfunctional streets of Brooklyn. The Deuces at war with the vicious Vipers. Scott Kalvert directs this tale of lust, drugs, mayhem and madness during one hot summer on the streets of New York.
9.
Natural Born Killers (1994)
1h 58m Crime Thriller Drama
Two victims of traumatized childhoods become lovers and psychopathic serial murderers irresponsibly glorified by the mass media.
1h 33m Action Crime Drama
Ace is an impressionable young man working for a dry cleaning business. His friend, drug dealer Mitch goes to prison. In an unrelated incident, he finds some cocaine in a pants pocket. Soon, Ace finds himself dealing cocaine for Lulu. Via lucky breaks and solid interpersonal skills, Ace moves to the top of the Harlem drug world. Of course, unfaithful employees and/or rivals conspire to bring about Ace's fall.
11.
Pain & Gain (2013)
2h 10m Crime Action
Daniel Lugo, manager of the Sun Gym in 1990s Miami, decides that there is only one way to achieve his version of the American dream: extortion. To achieve his goal, he recruits musclemen Paul and Adrian as accomplices. After several failed attempts, they abduct rich businessman Victor Kershaw and convince him to sign over all his assets to them. But when Kershaw makes it out alive, authorities are reluctant to believe his story.
12.
Buffalo Soldiers (2001)
1h Drama
The story of New Jersey-based Italian-American mobster Tony Soprano and the difficulties he faces as he tries to balance the conflicting requirements of his home life and the criminal organization he heads. Those difficulties are often highlighted through his ongoing professional relationship with psychiatrist Jennifer Melfi. The show features Tony's family members and Mafia associates in prominent roles and story arcs, most notably his wife Carmela and his cousin and protégé Christopher Moltisanti.
explore
Check out more list from our community