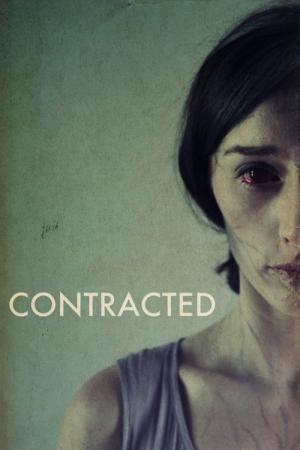 12 Best Movies Like Contracted ...
If you liked this one , you will definitely love these too! In this collection we highlight some of the best films that share a very similar mood to 'Contracted', and are worth checking out.
1h 38m Horror Thriller
A down to earth school psychologist tries to help a mentally ill student who actually believes his brother is coming back from the grave for revenge on the students who killed him.
2.
I Spit on Your Grave (1978)
1h 41m Horror Thriller
After a young writer is brutally gang-raped and left for dead by four men, she systematically hunts them down one by one to exact a terrible vengeance.
3.
Chilling Visions: 5 Senses of Fear (2013)
1h 28m Horror
A horror anthology of shorts themed around the five senses.
1h 44m Horror Thriller
Jon Lansdale is a comic book artist who loses his right hand in a car accident. The hand was not found at the scene of the accident, but it soon returns by itself to follow Jon around, and murder those who anger him.
1h 40m Horror Drama Thriller
Desperate for companionship, the repressed Willard befriends a group of rats that inhabit his late father's deteriorating mansion. In these furry creatures, Willard finds temporary refuge from daily abuse at the hands of his bedridden mother and his father's old partner, Frank. Soon it becomes clear that the brood of rodents is ready and willing to exact a vicious, deadly revenge on anyone who dares to bully their sensitive new master.
6.
Trouble Every Day (2001)
1h 41m Drama Horror Romance
Two American newlyweds in Paris experience a love so strong, it almost devours them.
7.
A Horrible Way to Die (2010)
1h 27m Horror Thriller Drama
An escaped murderer is in pursuit of his ex-girlfriend, who has fled to start a new life in a small town.
10.
Act of Vengeance (1974)
1h 33m Horror Thriller
A young woman attempts to cure her phobia of the boogeyman by checking herself into a mental health facility, only to realize too little too late that she is now helplessly trapped with her own greatest fear.
12.
Run! Bitch Run! (2009)
1h 30m Horror Thriller
Things go horribly wrong when Catherine and Rebecca, two Catholic School girls, knock on the wrong door while selling Religious paraphernalia.
explore
Check out more list from our community