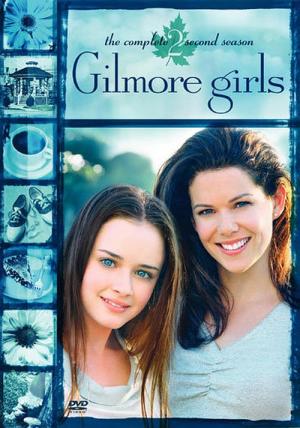 9 Best Shows Like Life Unexpected ...
If you liked this one , you will for sure love these too! In this collection we highlight some of the best films that share a very similar premise to '', and are worth checking out.
42m Drama
Stef Foster, a dedicated police officer, and her partner Lena Adams, a school vice principal, have built a close-knit, loving family with Stef's biological son from a previous marriage, Brandon, and their adopted twins, Mariana and Jesus. Their lives are disrupted in unexpected ways when Lena meets Callie, a hardened teen with an abusive past who has spent her life in and out of foster homes. Lena and Stef welcome Callie and her brother, Jude, into their home thinking it's just for a few weeks, until a more permanent placement can be found. But life has something else in store for the Fosters.
2.
Switched at Birth (2011)
43m Drama
The story of two teenage girls who discover they were accidentally switched as newborns in the hospital. Bay Kennish grew up in a wealthy family with two parents and a brother, while Daphne Vasquez, who lost her hearing at an early age due to a case of meningitis, grew up with a single mother in a working-class neighborhood. Things come to a dramatic head when both families meet and struggle to learn how to live together for the sake of the girls.
42m Drama
A teenager finds out she was abducted as a toddler and returns to her biological family.
4.
Girl in Progress (2012)
As single mom Grace juggles work, bills, and her affair with a married doctor, her daughter, Ansiedad, plots a shortcut to adulthood after finding inspiration in the coming-of-age stories she's reading for school.
43m Drama
The trials and tribulations of the very large, colorful and imperfect Braverman family.
1h 38m Drama
After twenty years of broken bottles and empty hallways, Mort Gleason witnesses his nephew Moo being beaten while in a drunken stupor. The short contact with family brings Mort back to what are left of his senses and he returns to the last home he remembers in Chicago. His sister Eileen lives in their family home now with her sixteen year old son, Abe. Her older son Moo, the now missing nephew, helped spark Mort's return to his family. Three, four, five weeks pass as Mort waits outside his home and makes a tenuous re-entry into family life. Abe dreams of a sailboat and distant horizons. He saves money and sees an advertisement for the Kathy II. He and his friend calculate a way to buy the vessel from two unscrupulous rogues who make ends meet wholesaling liquor and operating a sometime boatyard.
7.
Someday This Pain Will Be Useful to You (2011)
In the vein of Good Will Hunting and Garden State, POPE DREAMS is a coming of age tale about a young man at a crossroads in life. Filled with heart, music, life, and loss. And a set of drums. Oh, and the Pope. POPE DREAMS is about a directionless nineteen-year old boy, Andy Venable, who works for his hard-case dad in a store warehouse during the day and plays drums in a loud heavy-metal band at night. His only clear goal at the moment is to get his sick mother, a devout Catholic, to meet the Pope before she dies. While he's busy with that, he falls for a girl who's totally out of his league and gets discovered by two Broadway producers for a musical talent that just might be his true calling. Andy's a dreamer. But dreaming is easy. It's reality that's hard.
explore
Check out more list from our community