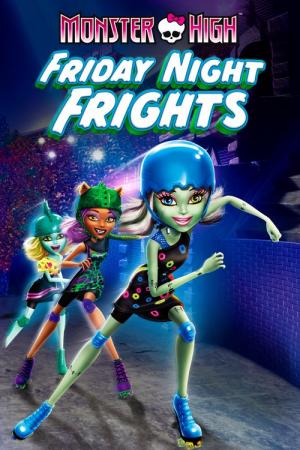 13 Best My Little Pony Friends Are Never Far Away ...
If you liked this movie , you will for sure love these too! In this list we highlight some of the best films that share a very similar mood to '', and are worth checking out.
1.
My Little Pony: The Movie (2017)
2.
The Lion of Judah (2011)
1h 27m Adventure Animation Comedy Family
Upon learning that Judah has been trapped in the clutches of the townspeople and faces the possibility of being the sacrifice at the annual Festival, the stable mates leave their cozy barn and embark on an adventure to find and free their friend.
4.
Monster High: Freaky Fusion (2014)
1h 13m Animation
While attempting to help Frankie Stein learn more about her freakycool scaritage, the fashionably fierce ghoulfriends travel back in time to the first day ever of Monster High! There, they meet Sparky, a skullastic teen with an obsession for creating life. But when Sparky follows the ghouls through a killer time portal to modern-day Monster High, the event results in eight of them fusing together into four creeperiffic hybrid Monsters. Now, they'll really have to work together to control their bodies in the big Bitecentennial Play and stop one of Sparky's experiments from destroying imperfectly perfect Monster High!
5.
Monster High: 13 Wishes (2013)
1h 13m Family Fantasy Music Animation
It's a new school year at Monster High™, and the little sister of Clawdeen Wolf™, Howleen, is determined to be more fangtastic than ever. Her dream of popularity turns out to be easier than anyone imagined when she stumbles upon a genie named Gigi Grant™ who grants her not 3, but 13 Wishes! But the ghouls quickly learn to be s-careful what you wish for because each wish comes with a dark side, and soon the student disem-body of Monster High™ is turned upside-down! Join Frankie Stein™, Clawdeen Wolf™, Draculaura™ and the rest of their creeperiffic ghoulfriends as they journey deep inside the magic lantern to save the very soul of Monster High™… while flashing their killer style every step of the way!
7.
My Little Pony: Equestria Girls - Legend of Everfree (2016)
1h 13m Adventure Animation Music Fantasy Comedy
When Canterlot Highschool goes on a trip to Camp Everfree, they're surprised to find a magical force is causing strange things to happen around camp. With the help of the Mane 6 and especially Sunset Shimmer, Twilight Sparkle must confront the dark "Midnight Sparkle" within herself and embrace her newfound magical abilities to save the camp.
8.
Monster High: Frights, Camera, Action! (2014)
1h 12m Family Animation Fantasy
When Draculaura is led to believe she's the rightful heir to the vampire throne, she and her best ghoulfriends are whisked away to Transylvania for a royal coronation to die for. But they soon discover the hunt for the queen is not over yet. The Ghouls must locate an ancient artifact known as the Vampire's Heart in order to discover the identity of the true Vampire Queen. It's a fangtastic adventure that will lead them from the Tower of Londoom, to a haunted river boat in New Goreleans and finally to the glamorous boo-vie lots of Hauntlywood. Could this be the moment when Draculara finally receives her vampire powers and discovers screams really can come true?
9.
Barbie in a Mermaid Tale 2 (2011)
10.
My Little Pony: The Movie (1986)
The first day of Spring is on its way and the Little Ponies are preparing for it with a big festival. But all the fun may come to an end if the witch Hydia has her way! Can the Ponies defeat Hydia and her evil daughters, Reeka and Draggle? More importantly, can they save Ponyland from the witches' concoction, the strange purple goo called Smooze, that's threatening to bury the whole town?
12.
Barbie and the Secret Door (2014)
explore
Check out more list from our community