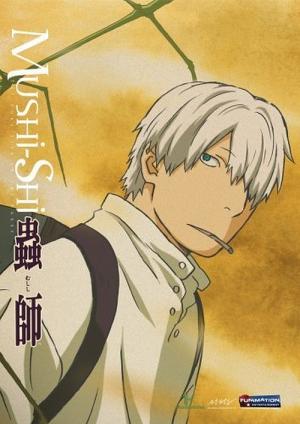 12 Best Anime Like Xxxholic ...
If you liked this film , you will definitely love these too! In this list we highlight some of the best films that share a very similar mood to '', and are worth checking out.
24m Action & Adventure Animation Drama Mystery
In Tokyo's downtown district of Ikebukuro, amidst many strange rumors and warnings of anonymous gangs and dangerous occupants, one urban legend stands out above the rest—the existence of a headless "Black Rider" who is said to be seen driving a jet-black motorcycle through the city streets.Mikado Ryuugamine has always longed for the excitement of the city life, and an invitation from a childhood friend convinces him to move to Tokyo. Witnessing the Black Rider on his first day in the city, his wishes already seem to have been granted. But as supernatural events begin to occur, ordinary citizens like himself, along with Ikebukuro's most colorful inhabitants, are mixed up in the commotion breaking out in their city.
24m Animation Comedy Sci-Fi & Fantasy Mystery
Humans live in the world of Assiah, demons in Gehenna. The two dimensions are not meant to interfere with each other, but demons still possess creatures in Assiah in spite of this. The humans who can fight these demons are known as exorcists. Rin Okumura is a boy who bears the curse of being Satan's illegitimate son. His foster father sacrificed himself to save him from demons. To avenge his foster father's death as well as to prove himself, Rin decides to follow the path of an exorcist and defeat his own father, Satan. To hone his raw skills, Rin enters True Cross Academy to train with other exorcist candidates.
3.
Natsume's Book of Friends (2008)
24m Animation Comedy Drama Mystery
Natsume Takashi has the ability to see spirits, which he has long kept secret. However, once he inherits a strange book that belonged to his deceased grandmother, Reiko, he discovers the reason why spirits surround him.
4.
Dusk Maiden of Amnesia (2012)
24m Animation Mystery Comedy Sci-Fi & Fantasy
The story revolves around a first-year high school student, Teiichi Niiya who had just enrolled at Seikyou Private Academy. When he gets lost in one of the school's old building, he meets a girl named Yuuko Kanoe who reveals herself as a ghost with no memories. Teiichi then decides to investigate her death by delving deep into the infamous Seven Mysteries of the storied school along with Kirie Kanoe, Yuuko's relative, and the oblivious second year Momoe Okonogi. Throughout the story, Teiichi and Yuuko discover the truth about these ghost stories and help those who are troubled all the while inching closer to the truth behind Yuuko's death.
1h 32m Thriller Drama Horror Mystery
Jake McCormick (Buddy Dolan) wakes after 12 years in a coma to discover he has the power to see the dead in this spine-chiller. Though bombarded by spirits -- both good and evil -- Jake doesn't know how to communicate with them. He seeks the advice of psychic Andrea Riley (Stacey Longoria), who helps him understand his enormous gift. But the two discover that dealing with the supernatural isn't easy when they're each hiding secrets of their own.
24m Action & Adventure Animation Drama Mystery
Ken Kaneki is a bookworm college student who meets a girl names Rize at a cafe he frequents. They're the same age and have the same interests, so they quickly become close. Little does Kaneki know that Rize is a ghoul - a kind of monster that lives by hunting and devouring human flesh. When part of her special organ - "the red child" - is transplanted into Kaneki, he becomes a ghoul himself, trapped in a warped world where humans are not the top of the food chain.
7.
Boogiepop Never Laughs: Boogiepop Phantom (2000)
8.
Love, Chunibyo & Other Delusions (2012)
As one of the thousands of Japanese students afflicted with "chunibyo," a state where they're so desperate to stand out that they've convinced themselves that they have secret knowledge and hidden powers, Yuta spent most of his middle school years living in a complete fantasy world. He's finally managing to overcome his delusions but his chunibyo have attracted the attentions of another sufferer, and she's decided that this makes him her soul mate.
9.
Darker Than Black (2007)
25m Action & Adventure Animation Mystery Sci-Fi & Fantasy
Ten years ago, a mysterious spatial anomaly now known as "Heaven's Gate" appeared in South America, shortly followed by the opening of "Hell's Gate" in Tokyo altering the sky and wreaking havoc on the landscape. The real stars disappeared, replaced by false stars. During this time, people possessing various special abilities — called "Contractors" — emerged, each capable of different supernatural feats. Following the disastrous Heaven's War, the United States lost its dominant position as a superpower to a mysterious organization named the Syndicate. The story revolves around a Chinese contractor codenamed "Hei" as he undertakes various espionage and assassination missions in Tokyo.
10.
Rolling Penguin Drum (2011)
11.
The Irregular at Magic High School (2014)
24m Action & Adventure Animation Sci-Fi & Fantasy
In a world where magic is not a fairy tale but has existed for one hundred years siblings Tatsuya and Miyuki Shiba prepare to begin their studies at the elite Private Magic University Affiliated High School (Magic High School for short). Entering on different levels of the academic spectrum the two turn the once peaceful campus into a chaotic one.
explore
Check out more list from our community