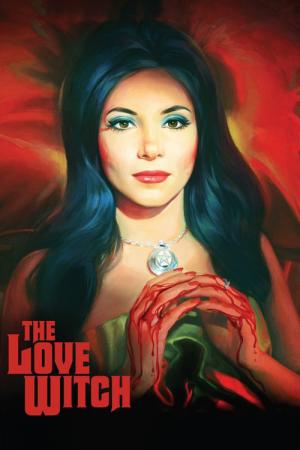 21 Best Movies Like The Love Witch ...
If you liked this movie , you will probably love these too! In this list we highlight some of the best films that share a very similar mood to '', and are worth checking out.
1.
Practical Magic (1998)
Sally and Gillian Owens, born into a magical family, have mostly avoided witchcraft themselves. But when Gillian's vicious boyfriend, Jimmy Angelov, dies unexpectedly, the Owens sisters give themselves a crash course in hard magic. With policeman Gary Hallet growing suspicious, the girls struggle to resurrect Angelov -- and unwittingly inject his corpse with an evil spirit that threatens to end their family line.
3.
Blood Orgy of the She-Devils (1973)
Before horror enthusiast Max can break things off with his girlfriend Evelyn she dies in a bus accident. In time, Max meets another woman only to have Evelyn resurface as a zombie ready to resume their relationship.
6.
Strip Club Slasher (2010)
9.
Elvira: Mistress of the Dark (1988)
When her great aunt dies, famed horror hostess Elvira heads for the uptight new England town of Falwell to claim her inheritance of a haunted house, a witch's cookbook and a punk rock poodle. But once the stuffy locals get an eyeful of the scream queen's ample assets, all hell busts out & breaks loose.
Holly loves Rob and tries to help him through his grief – even if it means contending with his dead girlfriend Nina, who comes back, bloody and broken, every time they make love
14.
Little Witches (1996)
Farmer Vincent kidnaps unsuspecting travelers and is burying them in his garden. Unfortunately for his victims, they are not dead. He feeds his victims to prepare them for his roadside stand. His motto is: It takes all kinds of critters...to make Farmer Vincent's fritters.
1h 28m Horror
Christine gets her big chance at modelling when she applies at Sybil Waite's agency. Together with Christine's sister Betty they go to a castle for the weekend for a photo shoot. Sybil has lured Christine to the castle for more than modelling: she is recruiting a virgin for induction into a witch's coven, led by the owner of the castle, Gerald. To their surprise, Christine is more than eager to join the coven, but begins her own secret battle for control.
17.
Victor Crowley (2017)
Ten years after the events of the original movie, Victor Crowley is mistakenly resurrected and proceeds to kill once more.
A harmless game of "Truth or Dare" among friends turns deadly when someone—or something—begins to punish those who tell a lie—or refuse the dare.
19.
Fright Night 2 (2013)
By day Gerri Dandridge is a sexy professor, but by night she transforms into a real-life vampire with an unquenchable thirst for human blood. When a group of high school students travel abroad to study in Romania, they find themselves ensnared in her chilling web of lust and terror. Charlie and 'Evil' Ed must stop Gerri from drinking and bathing in the blood of a 'new moon virgin', who just so happens to be Charlie's ex-girlfriend.
20.
Hansel & Gretel Get Baked (2013)
After getting a taste for blood as children, Hansel and Gretel have become the ultimate vigilantes, hell-bent on retribution. Now, unbeknownst to them, Hansel and Gretel have become the hunted, and must face an evil far greater than witches... their past.
explore
Check out more list from our community