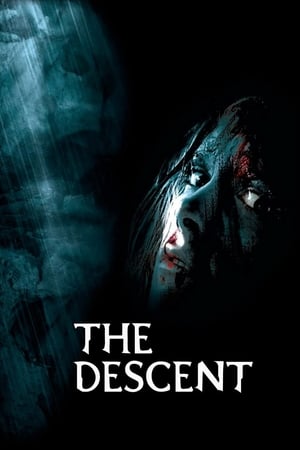 13 Best Movies Similar To The Descent ...
If you liked this film , you will definitely love these too! In this collection we highlight some of the best films that share a very similar premise to 'The Descent', and are worth checking out.
1.
The Last House on the Left (2009)
1h 50m Crime Thriller Horror Drama
A group of teenage girls heading into the city hook up with a gang of drug-addled ne'er-do-wells and are brutally murdered. The killers find their way to the home of one of their victim's parents, where both father and mother exact a horrible revenge.
2.
The Descent: Part 2 (2009)
1h 34m Adventure Horror Thriller
Distraught, confused, and half-wild with fear, Sarah Carter emerges alone from the Appalachian cave system where she encountered unspeakable terrors. Unable to plausibly explain to the authorities what happened - or why she's covered in her friends' blood - Sarah is forced back to the subterranean depths to help locate her five missing companions.
1h 24m Horror Thriller
Chris crashes into a carload of other young people, and the group of stranded motorists is soon lost in the woods of West Virginia, where they're hunted by three cannibalistic mountain men who are grossly disfigured by generations of inbreeding.
1h 31m Horror
Americans Amy, Stacy, Jeff and Eric look for fun during a sunny holiday in Mexico, but they get much more than that after visiting an archaeological dig in the jungle.
1h 20m Horror Thriller
A young married couple becomes stranded at an isolated motel and find hidden video cameras in their room. They realize that unless they escape, they'll be the next victims of a snuff film.
6.
Anacondas: The Hunt for the Blood Orchid (2004)
1h 36m Adventure Action Horror Thriller
The blood orchid - a rare flower that could hold the secret of eternal life and be worth a fortune to the company that finds it. Led by a pharmaceutical research team, a scientific expedition sets out to explore deep into the jungles of Borneo to locate and bring back samples of the legendary plant. Battling through rainstorms to make their way upriver, the group encounters poisonous insects and a ferocious crocodile, only to discover they're being stalked by an even greater danger: a gathering of giant anacondas! Heat-sensing, fifty-foot-long flesh-eaters that'll go after anyone that crosses their path!
1h 31m Adventure Horror Mystery Thriller
Survivors of a tragic shipping collision are rescued by a mysterious black ship which appears out of the fog. Little do they realise that the ship is actually a Nazi torture ship which has sailed the seas for years, luring unsuspecting sailors aboard and killing them off one by one.
10.
30 Days of Night: Dark Days (2010)
1h 32m Horror Thriller
After surviving the incidents in Barrow, Alaska, Stella Olemaun relocates to Los Angeles, where she intentionally attracts the attention of the local vampire population in order to avenge the death of her husband, Eben.
1h 33m Thriller
When three skiers find themselves stranded on a chair lift at a New England ski resort that has closed for the next week, they are forced to make life or death choices that prove to be more perilous than staying put and freezing to death.
1h 19m Thriller Horror
Three childhood friends set aside their personal issues and reunite for a girls' weekend on a remote island off the coast of Maine. One wrong move turns their weekend getaway into a deadly fight for survival.
1h 37m Action Adventure Horror Thriller
After a group of biologists discovers a huge network of unexplored caves in Romania and, believing it to be an undisturbed eco-system that has produced a new species, they hire the best American team of underwater cave explorers in the world. While exploring deeper into the underwater caves, a rockslide blocks their exit, and they soon discover a larger carnivorous creature has added them to its food chain.
explore
Check out more list from our community