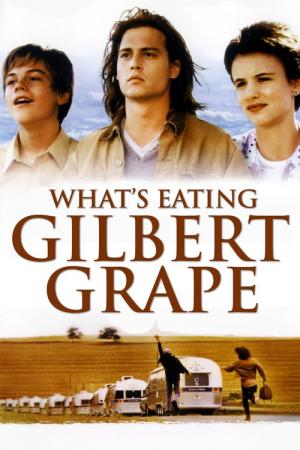 12 Best Movies Like What ...
If you liked this film , you will definitely love these too! In this collection we highlight some of the best films that share a very similar mood to 'What's Eating Gilbert Grape', and are worth checking out.
1.
The Trip to Bountiful (1985)
1h 48m Drama
Carrie Watts is living the twilight of her life trapped in an apartment in 1940's Houston, Texas with a controlling daughter-in-law and a hen-pecked son. Her fondest wish -- just once before she dies -- is to revisit Bountiful, the small Texas town of her youth which she still refers to as "home."
1h 38m Drama
A leukemia patient attempts to end a 20-year feud with her sister to get her bone marrow.
2h 7m Drama Romance
A career woman reassesses her parents' lives after she is forced to care for her cancer-stricken mother.
4.
Benny & Joon (1993)
1h 38m Comedy Drama
A mentally ill young woman finds her love in an eccentric man who models himself after Buster Keaton.
1h 52m Drama
Rose, is taken in by the Hillyer family to serve as a 1930s housemaid so that she can avoid falling into a life of prostitution. Rose's appearence and personality is such that all men fall for her, and Rose knows it. She can't help herself from getting into trouble with men.
2h 12m Drama
Although Sam has the mental capacity of a 7-year-old, he has a daughter with a homeless woman who abandons them when they leave the hospital, leaving Sam to raise Lucy on his own. But as Lucy grows up, Sam's limitations start to become a problem and the authorities take her away. Sam shames high-priced lawyer, Rita into taking his case pro bono and in turn teaches her the value of love and family.
7.
Finding Neverland (2004)
1h 46m Drama
During a writing slump, playwright J.M. Barrie meets a widow and her three children—who soon become an important part of Barrie's life and the inspiration that lead him to create his masterpiece. Peter Pan'.
1h 39m Drama
A ten year old girl named Angela leads her six year old sister, Ellie, through various regimens of 'purification' in an attempt to rid themselves of their evil, which she believes to be the cause of their mother's mental illness. Precocious, to say the least, Angela has visions of Lucifer coming to take her and her sister away, and one of her remedies for this is for them to remain within a circle of their dolls and toys until they see a vision of the virgin Mary come to them. But such thinking can only lead to an ending befitting of her own mental state.
9.
A River Runs Through It (1992)
2h 3m Drama
A River Runs Through is a cinematographically stunning true story of Norman Maclean. The story follows Norman and his brother Paul through the experiences of life and growing up, and how their love of fly fishing keeps them together despite varying life circumstances in the untamed west of Montana in the 1920's.
10.
The Other Sister (1999)
2h 10m Comedy Drama Romance
A mentally challenged girl proves herself to be every bit as capable as her "perfect" sister when she moves into an apartment and begins going to college.
1h 33m Drama
When Eve, an interior designer, is deserted by her husband of many years, Arthur, the emotionally glacial relationships of the three grown-up daughters are laid bare. Twisted by jealousy, insecurity and resentment, Renata, a successful writer; Flyn, a woman crippled by indecision; and Joey, a budding actress; struggle to communicate for the sake of their shattered mother. But when their father unexpectedly falls for another woman, his decision to remarry sets in motion a terrible twist of fate…
1h 54m Drama Romance
It seems that Bob Jones has everything a man could want, namely a fulfilling job and a beautiful, pregnant wife, Gail. But Bob's life is turned upside-down when he is diagnosed with cancer and given four months to live -- not even enough time to see his first child's birth. To cleanse himself of demons in his remaining days, Bob makes a video diary, hoping to pass along some wisdom to his future child. Along the way, he discovers a lot about himself.
explore
Check out more list from our community