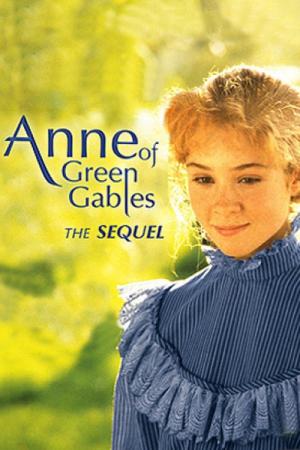 10 Best Movies Similar To Anne Of Green Gables ...
If you liked this one , you will probably love these too! In this list we highlight some of the best films that share a very similar mood to 'Anne of Avonlea', and are worth checking out.
47m Drama Family
A coming-of-age story about an outsider who, against all odds and numerous challenges, fights for love and acceptance and for her place in the world. The series centers on a young orphaned girl in the late 1890's, who, after an abusive childhood spent in orphanages and the homes of strangers, is mistakenly sent to live with an elderly woman and her aging brother. Over time, 13-year-old Anne will transform their lives and eventually the small town in which they live with her unique spirit, fierce intellect and brilliant imagination.
1h 55m Drama Romance
With their father away as a chaplain in the Civil War, Jo, Meg, Beth and Amy grow up with their mother in somewhat reduced circumstances. They are a close family who inevitably have their squabbles and tragedies. But the bond holds even when, later, male friends start to become a part of the household.
45m Family Drama
Life is hard on the Flemings' ranch in the Alberta foothills where abused or neglected horses find refuge with a kind, hard-working family. Debts abound and the bank is about to foreclose. Can they keep the ranch running?
4.
Little House on the Prairie (1974)
45m Western Drama Family
Little House on the Prairie is an American Western drama television series, starring Michael Landon, Melissa Gilbert, and Karen Grassle, about a family living on a farm in Walnut Grove, Minnesota, in the 1870s and 1880s.
5.
Anne of Green Gables: The Continuing Story (2000)
6.
The Three Lives of Thomasina (1963)
1h 37m Fantasy Drama Thriller Science Fiction Mystery Family
Thomasina is the pet cat of Mary McDhui, the daughter of Scottish veterinarian Andrew McDhui. When Thomasina falls ill, McDhui declares that the pet should be put down. But when Mary and her father try to bury the cat, Lori MacGregor (Susan Hampshire), who is said to be a witch, shows up and attempts to steal it.
1h 39m Drama Family Fantasy
Jessica, the daughter of an impoverished apple farmer, still believes in Santa Claus. So when she comes across a reindeer with an injured leg, it makes perfect sense to her to assume that it is Prancer, who had fallen from a Christmas display in town. She hides the reindeer in her barn and feeds it cookies, until she can return it to Santa. Her father finds the reindeer an decides to sell it to the butcher, not for venison chops, but as an advertising display.
8.
The Secret Garden (1993)
1h 42m Drama Family Fantasy
A young British girl born and reared in India loses her neglectful parents in an earthquake. She is returned to England to live at her uncle's castle. Her uncle is very distant due to the loss of his wife ten years before. Neglected once again, she begins exploring the estate and discovers a garden that has been locked and neglected. Aided by one of the servants' boys, she begins restoring the garden, and eventually discovers some other secrets of the manor.
9.
Dr. Quinn, Medicine Woman (1993)
47m Western Drama
Dr. Michaela Quinn journeys to Colorado Springs to be the town's physician after her father's death in 1868.
1h 46m Drama Comedy
A recently-widowed science fiction writer considers whether to adopt a hyper-imaginative 6-year-old abandoned and socially-rejected boy who says he's really from Mars.
explore
Check out more list from our community