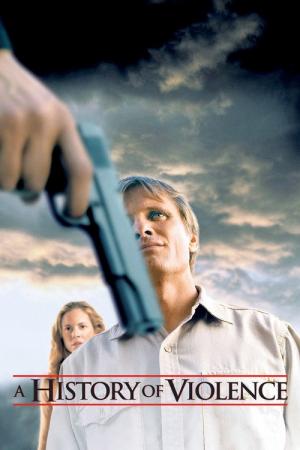 31 Best Movies Like A History Of Violence ...
If you liked this movie , you will definitely love these too! In this collection we highlight some of the best films that share a very similar mood to '', and are worth checking out.
1.
Eastern Promises (2007)
1h 40m Thriller Crime Mystery
A Russian teenager, living in London, dies during childbirth but leaves clues to a midwife in her journal, that could tie her child to a rape involving a violent Russian mob family.
2.
No Country for Old Men (2007)
2h 2m Crime Drama Thriller
Llewelyn Moss stumbles upon dead bodies, $2 million and a hoard of heroin in a Texas desert, but methodical killer Anton Chigurh comes looking for it, with local sheriff Ed Tom Bell hot on his trail. The roles of prey and predator blur as the violent pursuit of money and justice collide.
1h 33m Action
After his wife is murdered by street punks, a pacifistic New York City architect becomes a one-man vigilante squad, prowling the streets for would-be muggers after dark.
1h 56m Crime Drama Thriller
David Sumner, a mild-mannered academic from the United States, marries Amy, an Englishwoman. In order to escape a hectic stateside lifestyle, David and his wife relocate to the small town in rural Cornwall where Amy was raised. There, David is ostracized by the brutish men of the village, including Amy's old flame, Charlie. Eventually the taunts escalate, and two of the locals rape Amy. This sexual assault awakes a shockingly violent side of David.
5.
Road to Perdition (2002)
1h 57m Crime Drama Thriller
Mike Sullivan works as a hit man for crime boss John Rooney. Sullivan views Rooney as a father figure, however after his son is witness to a killing, Mike Sullivan finds himself on the run in attempt to save the life of his son and at the same time looking for revenge on those who wronged him.
1h 50m Drama Thriller
L.A. screenwriter David Sumner relocates with his wife, Amy, to her hometown in the deep South. There, while tensions build between them, a brewing conflict with locals becomes a threat to them both.
1h 41m Thriller Crime
It's fire and brimstone time as grieving mother Karen McCann takes justice into her own hands when a kangaroo court in Los Angeles fails to convict Robert Doob, the monster who raped and murdered her 17-year-old daughter.
8.
Out of the Furnace (2013)
1h 56m Thriller Drama Crime
Two brothers live in the economically-depressed Rust Belt, when a cruel twist of fate lands one in prison. His brother is then lured into one of the most violent crime rings in the Northeast.
2h 2m Crime Drama Thriller
A woman struggles to recover from a brutal attack by setting out on a mission for revenge.
10.
The Place Beyond the Pines (2012)
1h 49m Drama Thriller
While investigating noises in his house one balmy Texas night in 1989, Richard Dane puts a bullet in the brain of a low-life burglar. Although he's hailed as a small-town hero, Dane soon finds himself fearing for his family's safety when Freddy's ex-con father rolls into town, hell-bent on revenge.
2h Drama Crime Thriller
Cab driver Max picks up a man who offers him $600 to drive him around. But the promise of easy money sours when Max realizes his fare is an assassin.
1h 38m Crime Drama Thriller
Jerry, a small-town Minnesota car salesman is bursting at the seams with debt... but he's got a plan. He's going to hire two thugs to kidnap his wife in a scheme to collect a hefty ransom from his wealthy father-in-law. It's going to be a snap and nobody's going to get hurt... until people start dying. Enter Police Chief Marge, a coffee-drinking, parka-wearing - and extremely pregnant - investigator who'll stop at nothing to get her man. And if you think her small-time investigative skills will give the crooks a run for their ransom... you betcha!
14.
Lucky Number Slevin (2006)
1h 50m Drama Thriller Crime Mystery
Slevin is mistakenly put in the middle of a personal war between the city's biggest criminal bosses. Under constant watch, Slevin must try not to get killed by an infamous assassin and come up with an idea of how to get out of his current dilemma. A film with many twists and turns.
15.
Don't Say a Word (2001)
1h 54m Action Drama Thriller Crime
Brooklyn mobster and prolific hit man Jimmy Conlon has seen better days. Longtime best friend of a mob boss, Jimmy is haunted by the sins of his past—as well as a dogged police detective who's been one step behind Jimmy for 30 years. But when Jimmy's estranged son becomes a target, Jimmy must make a choice between the crime family he chose and the real family he abandoned long ago. Now, with nowhere safe to turn, Jimmy has just one night to figure out exactly where his loyalties lie and to see if he can finally make things right.
1h 40m Crime Action Drama
With friends like these, who needs enemies? That's the question bad guy Porter is left asking after his wife and partner steal his heist money and leave him for dead -- or so they think. Five months and an endless reservoir of bitterness later, Porter's partners and the crooked cops on his tail learn how bad payback can be.
1h 31m Crime Thriller
When the quiet life of a beach bum is upended by dreadful news, he sets off for his childhood home to carry out an act of vengeance. However, he proves an inept assassin and finds himself in a brutal fight to protect his estranged family.
1h 45m Drama Thriller
Sam Bowden witnesses a rape committed by Max Cady and testifies against him. When released after 8 years in prison, Cady begins stalking Bowden and his family but is always clever enough not to violate the law.
1h 46m Drama Crime
Bob Saginowski finds himself at the center of a robbery gone awry and entwined in an investigation that digs deep into the neighborhood's past where friends, families, and foes all work together to make a living - no matter the cost.
21.
Rolling Thunder (1977)
1h 35m Action Crime Drama Thriller
A Vietnam veteran, Charles Rane, returns home after years in a POW camp and is treated as a hero. When thugs invade his home to steal the silver coins he received for his service, they mangle his hand and leave him and his family for dead. Rane survives and becomes obsessed with getting revenge. Aided by his loyal friend Johnny Vohden, Rane, now wielding a hook for a hand, sets out on his mission of vengeance.
1h 42m Comedy Crime Thriller Drama
A cop who moonlights as a hit man agrees to kill the hated mother of a desperate drug dealer in exchange for a tumble with the young man's virginal sister.
23.
The Killer Inside Me (2010)
1h 49m Crime Drama Thriller
Deputy Sheriff Lou Ford is a pillar of the community in his small west Texas town, patient and apparently thoughtful. Some people think he is a little slow and maybe boring, but that is the worst they say about him. But then nobody knows about what Lou calls his "sickness": He is a brilliant, but disturbed sociopathic sadist.
24.
Before the Devil Knows You're Dead (2007)
1h 57m Crime Drama Thriller
When two brothers organize the robbery of their parents' jewelry store, the job goes horribly wrong, triggering a series of events that send them and their family hurtling towards a shattering climax.
25.
Killing Them Softly (2012)
1h 37m Crime Thriller
Jackie Cogan is an enforcer hired to restore order after three dumb guys rob a Mob protected card game, causing the local criminal economy to collapse.
2h Crime Thriller
A psychological thriller about a man who is sometimes controlled by his murder-and-mayhem-loving alter ego.
1h 48m Drama Thriller
When two married business executives having an affair are blackmailed by a violent criminal, they are forced to turn the tables on him to save their families.
2h 2m Action Crime Drama Thriller
On his first day on the job as a narcotics officer, a rookie cop works with a rogue detective who isn't what he appears.
29.
State of Grace (1990)
2h 14m Drama Thriller Crime
Terry Noonan returns home to New York's Hells Kitchen after a ten year absence. He soon hooks up with childhood pal Jackie who is involved in the Irish mob run by his brother Frankie. Terry also rekindles an old flame with Jackie's sister Kathleen. Soon, however, Terry is torn between his loyalty to his friends and his loyalties to others.
1h 50m Crime Drama
A young short-con grifter suffers both injury and the displeasure of reuniting with his criminal mother, all the while dating an unpredictable young lady.
explore
Check out more list from our community