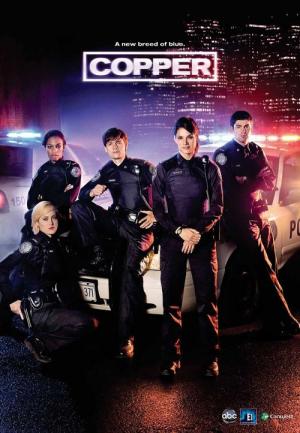 14 Best Shows Like Rookie Blue ...
If you liked this film , you will definitely love these too! In this collection we highlight some of the best films that share a very similar mood to '', and are worth checking out.
A riveting police drama about the men and women of the Chicago Police Department's District 21 who put it all on the line to serve and protect their community. District 21 is made up of two distinctly different groups: the uniformed cops who patrol the beat and go head-to-head with the city's street crimes and the Intelligence Unit that combats the city's major offenses - organized crime, drug trafficking, high profile murders and beyond.
42m Crime Drama Action & Adventure
Steve McGarrett returns home to Oahu, in order to find his father's killer. The governor offers him the chance to run his own task force (Five-0). Steve's team is joined by Chin Ho Kelly, Danny "Danno" Williams, and Kono Kalakaua.
The Strategic Response Unit (SRU) is an elite team of cops who specialize in high-risk critical incidents. Trained in tactics and psychology, they deal with extreme situations, where split-second decisions could save a life...or cost one.
The day-to-day life of two unwilling partners of the Montreal Police Department, Officers Nick Barron and Ben Chartier. These two beat cops patrol the urban sprawl of downtown's 19th district, in cruiser No. 2. 19-2 is about the tensions and bonds that develop between two incompatible men of very different temperaments and life experiences. Over time, Nick and Ben's mistrust and antagonism for each other give way to moments of mutual respect and a wavering chance at a true partnership.
44m Drama
NYC 22 follows six diverse NYPD rookies as they patrol the gritty streets of upper Manhattan. With unique backgrounds, personalities and reasons for being on the force, the new cops will make their share of rookie mistakes while they figure out how to relate to their boss, each other and the people they swore to protect.
42m Crime Drama Action & Adventure
In Southern California, a beachfront property was seized and turned into a residence for undercover cops. They are all top agents of the DEA, FBI, and Customs and they are living in this house unofficially known as "Graceland". Coming of a new graduating at the top of his class, FBI rookie, Mike Warren, could make the life of a legendary FBI agent Paul Briggs and the others, more complicated or it could reveal the truth. It is based upon actual events.
Deputy Police Chief Brenda Leigh Johnson transfers from Atlanta to LA to head up a special unit of the LAPD that handles sensitive, high-profile murder cases. Johnson's quirky personality and hard-nosed approach often rubs her colleagues the wrong way, but her reputation as one of the world's best interrogator eventually wins over even her toughest critics.
King is a Canadian police drama which premiered April 17, 2011 on Showcase. The series stars Amy Price-Francis as Jessica King, a veteran police officer who gets promoted to head of the Major Crimes Task Force in Toronto after her predecessor has a breakdown on television. Season 2 began production in September 2011 and premiered 29 February 2012.On June 2, 2012, it was reported that King had been cancelled after 2 seasons.
The Psych Crimes Unit, a unique team of police detectives and mental health professionals, is tasked with solving bizarre and chilling crimes that cross the boundary between law enforcement and psychological disturbance.
The Unusuals is a comedy-drama television series that aired on ABC from April 8 to June 17, 2009 in the U.S. and Global in Canada. The pilot and first episode were written by Noah Hawley, a former writer and producer for Fox's Bones. An ABC press release described The Unusuals as "like a modern-day M*A*S*H" that "explores both the grounded drama and comic insanity of the world of New York City police detectives, where every cop has a secret". Its premise elaborated:The initial series order was for 10 episodes. Show creator Noah Hawley announced via his Twitter account in mid-May 2009 that ABC would not be bringing the show back for a second season.
Keeping these streets clean is a Herculean task, enough to demoralize even the keenest rookie – but there's a reason why this hotchpotch of committed cops are on this force, on this side of town. Drug labs, arsonists, neo-Nazis and notorious murderers are all in a day's work for this close-knit team, led by the dizzyingly capable but unquestionably unhinged DI Vivienne Deering. But when a particularly twisted serial killer emerges it leaves even the most hardened of these seasoned coppers reeling.
London's police force is in need of a public image revamp. And Chief Constable Richard Miller has found just the woman to do it...American visionary from the world of new media Liz Garvey, sets out to revolutionise the force's PR department just as an outbreak of violence erupts.
explore
Check out more list from our community