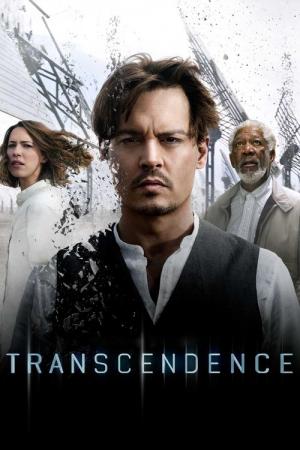 11 Best Movies Like Transcendence ...
If you liked this one , you will probably love these too! In this list we highlight some of the best films that share a very similar premise to 'Transcendence', and are worth checking out.
1h 55m Action Science Fiction
In 2035, where robots are commonplace and abide by the three laws of robotics, a technophobic cop investigates an apparent suicide. Suspecting that a robot may be responsible for the death, his investigation leads him to believe that humanity may be in danger.
2.
Annihilation Earth (2009)
1h 29m Action Science Fiction
A woman, accidentally caught in a dark deal, turns the tables on her captors and transforms into a merciless warrior evolved beyond human logic.
1h 33m Thriller Science Fiction Mystery
Decorated soldier Captain Colter Stevens wakes up in the body of an unknown man, discovering he's involved in a mission to find the bomber of a Chicago commuter train. He learns he's part of a top-secret experimental program that enables him to experience the final 8 minutes of another person's life. Colter re-lives the train incident over and over again, gathering more clues each time.
1h 25m Adventure Science Fiction Western
In a futuristic resort, wealthy patrons can visit recreations of different time periods and experience their wildest fantasies with life-like robots. But when Richard Benjamin opts for the wild west, he gets more than he bargained for when a gunslinger robot goes berserk.
1h 29m Science Fiction Action Thriller
Set in a futuristic world where humans live in isolation and interact through surrogate robots, a cop is forced to leave his home for the first time in years in order to investigate the murders of others' surrogates.
1h Sci-Fi & Fantasy Drama
A contemporary British re-working of The Twilight Zone with stories that tap into the collective unease about our modern world. Over the last ten years, technology has transformed almost every aspect of our lives before we've had time to stop and question it. In every home; on every desk; in every palm - a plasma screen; a monitor; a smartphone - a black mirror of our 21st Century existence.
1h 32m Science Fiction Thriller
Already deep into a second Cold War, Britain's Ministry of Defense seeks a game-changing weapon. Programmer Vincent McCarthy unwittingly provides an answer in The Machine, a super-strong human cyborg. When a programming bug causes the prototype to decimate his lab, McCarthy takes his obsessive efforts underground, far away from inquisitive eyes.
1h Western Science Fiction
A dark odyssey about the dawn of artificial consciousness and the evolution of sin. Set at the intersection of the near future and the reimagined past, it explores a world in which every human appetite, no matter how noble or depraved, can be indulged.
2h Crime Action Science Fiction
Every child comes into the world full of promise, and none more so than Chappie: he is gifted, special, a prodigy. Like any child, Chappie will come under the influence of his surroundings—some good, some bad—and he will rely on his heart and soul to find his way in the world and become his own man. But there's one thing that makes Chappie different from any one else: he is a robot.
11.
Rise of the Planet of the Apes (2011)
explore
Check out more list from our community