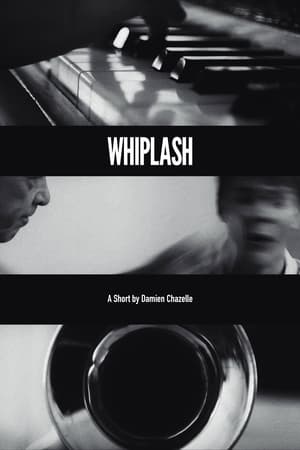 13 Best Movies Like Whiplash ...
If you liked this movie , you will probably love these too! In this collection we highlight some of the best films that share a very similar premise to 'Whiplash', and are worth checking out.
1.
Mr. Holland's Opus (1995)
In 1965, passionate musician Glenn Holland takes a day job as a high school music teacher, convinced it's just a small obstacle on the road to his true calling: writing a historic opus. As the decades roll by with the composition unwritten but generations of students inspired through his teaching, Holland must redefine his life's purpose.
2h 17m
Director: Stephen Herek
Writer: Patrick Sheane Duncan
Drama Music Family
Wolfgang Amadeus Mozart is a remarkably talented young Viennese composer who unwittingly finds a fierce rival in the disciplined and determined Antonio Salieri. Resenting Mozart for both his hedonistic lifestyle and his undeniable talent, the highly religious Salieri is gradually consumed by his jealousy and becomes obsessed with Mozart's downfall, leading to a devious scheme that has dire consequences for both men.
2h 40m
Director: Miloš Forman
Screenplay: Peter Shaffer
Music Drama History
We don't have an overview translated in English. Help us expand our database by adding one.
30m
5.
The Mambo Kings (1992)
The Mambo Kings tells the story of César and Nestor Castillo, brothers and aspiring musicians who flee from Cuba to America in search of the American Dream.
1h 44m
Director: Arne Glimcher
Novel: Oscar Hijuelos
Writer: Cynthia Cidre
Drama Music
6.
New York, New York (1977)
An egotistical saxophone player and a young singer meet on V-J Day and embark upon a strained and rocky romance, even as their careers begin a long uphill climb.
2h 43m
Director: Martin Scorsese
Screenplay: Mardik Martin
Screenplay: Earl Mac Rauch
Drama Music Romance
A musical biopic of the Four Seasons—the rise, the tough times and personal clashes, and the ultimate triumph of a group of friends whose music became symbolic of a generation. Far from a mere tribute concert, it gets to the heart of the relationships at the centre of the group, with a special focus on frontman Frankie Valli, the small kid with the big falsetto.
2h 14m
Director: Clint Eastwood
Screenplay: Marshall Brickman
Screenplay: Rick Elice
Music Drama
8.
Inside Llewyn Davis (2013)
In Greenwich Village in the early 1960s, gifted but volatile folk musician Llewyn Davis struggles with money, relationships, and his uncertain future following the suicide of his singing partner.
1h 44m
Director, Writer: Ethan Coen
Director, Writer: Joel Coen
Drama
9.
Cadillac Records (2008)
The story of sex, violence, race and rock and roll in 1950s Chicago, and the exciting but turbulent lives of some of America's musical legends, including Muddy Waters, Leonard Chess, Little Walter, Howlin' Wolf, Etta James and Chuck Berry.
1h 49m
Director, Writer: Darnell Martin
Drama History Music
During the Great Depression, identical twins are separated at birth. One, Drexel Hemsley becomes a wildly successful '50s rock star, while the other, Ryan Wade, struggles to balance his passion for music and pleasing his parents, who want him to become a preacher. Finally, Ryan rebels against his parents' wishes and launches his own music career -- performing the hits of Drexel Hemsley. Ryan later learns the truth about Drexel when their fates tragically collide.
1h 47m
Director: Dustin Marcellino
Writer: Howard Klausner
Music Drama
Sadie looks up to her older sister Georgia, a successful folk singer who's happily married with children, but can't break out of the bar-band circuit and hit the big time she desperately covets. It's in part due to her attraction to drugs and booze, and also to her own unwise choice in men. Finally, though, Sadie's Achilles heel is a rough, unlovely voice very different than her sister's crowd-pleasing singing.
1h 55m
Director: Ulu Grosbard
Screenplay: Barbara Turner
Drama
A troubled and angry 11-year-old orphan from a small Texas town, ends up at a Boy Choir school after the death of his single mother. Completely out of his element, he finds himself in a battle of wills with a demanding Choir Master who recognises a unique talent in this young boy as he pushes him to discover his creative heart and soul in music.
1h 46m
Director: François Girard
Writer: Ben Ripley
Music Drama
13.
The Cotton Club (1984)
Harlem's legendary Cotton Club becomes a hotbed of passion and violence as the lives and loves of entertainers and gangsters collide.
2h 7m
Director, Screenplay, Story: Francis Ford Coppola
Screenplay, Story: William Kennedy
Story: Mario Puzo
Writer: Jim Haskins
Crime Drama
explore
Check out more list from our community