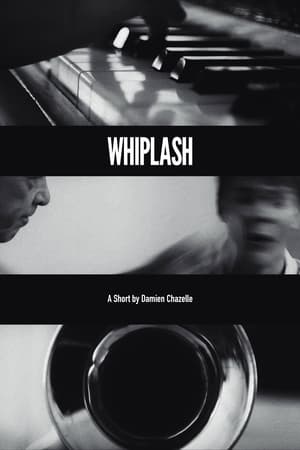 14 Best Movies Like Whiplash ...
If you liked this one , you will probably love these too! In this collection we highlight some of the best films that share a very similar premise to 'Whiplash', and are worth checking out.
1h 46m Music Drama
A troubled and angry 11-year-old orphan from a small Texas town, ends up at a Boy Choir school after the death of his single mother. Completely out of his element, he finds himself in a battle of wills with a demanding Choir Master who recognises a unique talent in this young boy as he pushes him to discover his creative heart and soul in music.
2.
New York, New York (1977)
2h 43m Drama Music Romance
An egotistical saxophone player and a young singer meet on V-J Day and embark upon a strained and rocky romance, even as their careers begin a long uphill climb.
2h 40m Music Drama History
Wolfgang Amadeus Mozart is a remarkably talented young Viennese composer who unwittingly finds a fierce rival in the disciplined and determined Antonio Salieri. Resenting Mozart for both his hedonistic lifestyle and his undeniable talent, the highly religious Salieri is gradually consumed by his jealousy and becomes obsessed with Mozart's downfall, leading to a devious scheme that has dire consequences for both men.
4.
'Round Midnight (1986)
2h 9m Comedy Drama Romance Music
Mia, an aspiring actress, serves lattes to movie stars in between auditions and Sebastian, a jazz musician, scrapes by playing cocktail party gigs in dingy bars, but as success mounts they are faced with decisions that begin to fray the fragile fabric of their love affair, and the dreams they worked so hard to maintain in each other threaten to rip them apart.
6.
Music of the Heart (1999)
2h 4m Drama
Story of a schoolteacher's struggle to teach violin to inner-city Harlem kids.
1h 49m Drama Music
Young John Anderson is captivated by jazz musician, Billy Cross when he performs on the remote airstrip of his Western Australian outback hometown after his plane is diverted. Years later, now a family man and making a meagre living tracking dingoes and playing trumpet in a local band, John still dreams of joining Billy on trumpet and makes a pilgrimage to Paris.
1h 50m Music Drama
The setting is Detroit in 1995. The city is divided by 8 Mile, a road that splits the town in half along racial lines. A young white rapper, Jimmy "B-Rabbit" Smith Jr. summons strength within himself to cross over these arbitrary boundaries to fulfill his dream of success in hip hop. With his pal Future and the three one third in place, all he has to do is not choke.
1h 55m Drama
When Spanish record producers express interest in Cuban musicians Ruy and Tito, the longtime friends are faced with the prospect of leaving their loved ones behind. After years of hoping and dreaming, they've finally earned the opportunity to bring their music to the rest of the world. But are the emotional trade-offs worth it in the end?
2h Drama Comedy
A fading actor best known for his portrayal of a popular superhero attempts to mount a comeback by appearing in a Broadway play. As opening night approaches, his attempts to become more altruistic, rebuild his career, and reconnect with friends and family prove more difficult than expected.
11.
The Cotton Club (1984)
2h 7m Crime Drama
Harlem's legendary Cotton Club becomes a hotbed of passion and violence as the lives and loves of entertainers and gangsters collide.
12.
Mr. Holland's Opus (1995)
2h 17m Drama Music Family
In 1965, passionate musician Glenn Holland takes a day job as a high school music teacher, convinced it's just a small obstacle on the road to his true calling: writing a historic opus. As the decades roll by with the composition unwritten but generations of students inspired through his teaching, Holland must redefine his life's purpose.
1h 55m Drama
Sadie looks up to her older sister Georgia, a successful folk singer who's happily married with children, but can't break out of the bar-band circuit and hit the big time she desperately covets. It's in part due to her attraction to drugs and booze, and also to her own unwise choice in men. Finally, though, Sadie's Achilles heel is a rough, unlovely voice very different than her sister's crowd-pleasing singing.
1h 37m Drama
The life and struggles of a notorious rock musician seeping into a pit of loneliness whose everyday life involves friends and family seeking financial aid and favors, inspired by rock music legend Kurt Cobain and his final hours.
explore
Check out more list from our community