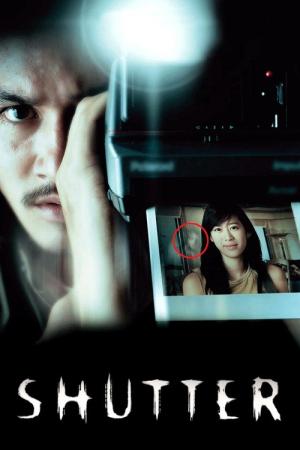 14 Best Movies Like Shutter ...
If you liked this movie , you will definitely love these too! In this list we highlight some of the best films that share a very similar mood to 'Shutter', and are worth checking out.
1h 52m Horror Thriller
Paranormal investigators Ed and Lorraine Warren work to help a family terrorized by a dark presence in their farmhouse. Forced to confront a powerful entity, the Warrens find themselves caught in the most terrifying case of their lives.
1h 52m Horror Mystery Thriller
A female forensic psychiatrist discovers that all of one of her patient's multiple personalities are murder victims. She will have to find out what's happening before her time is finished.
1h 27m Horror
Anna returns home after spending time in a psychiatric facility following her mother's tragic death and discovers that her mother's former nurse, Rachel, has moved into their house and become engaged to her father. Soon after she learns this shocking news, Anna is visited by her mother's ghost, who warns her that Rachel has evil intentions.
1h 27m Horror Thriller Mystery
A young woman fights the spirit that is slowly taking possession of her.
1h 21m Horror Thriller
A young officer in Napoleon's army pursues a mysterious woman to the castle of an elderly Baron.
1h 30m Thriller Horror
A young woman recuperating at her father's run-down home after a tragic accident soon encounters a terrifying presence with a connection to her long-deceased mother.
1h 49m Horror Mystery Thriller
In her many years as a social worker, Emily Jenkins believes she has seen it all, until she meets 10-year-old Lilith and the girl's cruel parents. Emily's worst fears are confirmed when the parents try to harm the child, and so Emily assumes custody of Lilith while she looks for a foster family. However, Emily soon finds that dark forces surround the seemingly innocent girl, and the more she tries to protect Lilith, the more horrors she encounters.
1h 41m Drama Horror Thriller
An architect's desire to speak with his wife from beyond the grave using EVP (Electronic Voice Phenomenon), becomes an obsession with supernatural repercussions.
1h 29m Thriller Horror Drama Mystery
Every culture has one – the horrible monster fueling young children's nightmares. But for Tim, the Boogeyman still lives in his memories as a creature that devoured his father 16 years earlier. Is the Boogeyman real? Or did Tim make him up to explain why his father abandoned his family?
1h 29m Horror
A group of friends must confront their most terrifying fears when they awaken the dark powers of an ancient spirit board.
1h 38m Drama Horror Thriller
Violinist Sydney Wells was accidentally blinded by her sister Helen when she was five years old. She submits to a cornea transplantation, and while recovering from the operation, she realizes that she is seeing dead people.
1h 30m Mystery Horror Thriller
Jake Kimble, the sole survivor of the Chicago massacre, is killed while in solitary confinement. His doctor begins investigating the claims he made about a long-haired woman in white, as a mysterious Japanese woman arrives at his old apartment building to help them get rid of the curse.
14.
Insidious: Chapter 3 (2015)
1h 37m Horror Drama Thriller
A twisted new tale of terror begins for a teenage girl and her family, and revealing more mysteries of the otherworldly realm, 'The Further'.
explore
Check out more list from our community