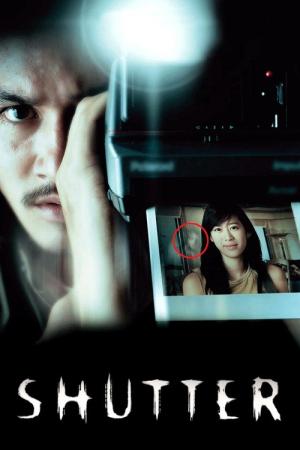 13 Best Movies Like Shutter ...
If you liked this one , you will for sure love these too! In this list we highlight some of the best films that share a very similar mood to 'Shutter', and are worth checking out.
1h 25m Horror Mystery Thriller
A newly married couple discovers disturbing, ghostly images in photographs they develop after a tragic accident. Fearing the manifestations may be connected, they investigate and learn that some mysteries are better left unsolved.
1h 29m Thriller Horror Drama Mystery
Every culture has one – the horrible monster fueling young children's nightmares. But for Tim, the Boogeyman still lives in his memories as a creature that devoured his father 16 years earlier. Is the Boogeyman real? Or did Tim make him up to explain why his father abandoned his family?
1h 41m Horror Thriller Mystery
A woman in the midst of an unpleasant divorce moves to an eerie apartment building with her young daughter. The ceiling of their apartment has a dark and active leak.
1h 52m Horror Thriller
Paranormal investigators Ed and Lorraine Warren work to help a family terrorized by a dark presence in their farmhouse. Forced to confront a powerful entity, the Warrens find themselves caught in the most terrifying case of their lives.
1h 29m Horror
Jamie returns to his hometown in search of answers to his wife's murder, which occurred after receiving a weird package containing a ventriloquist dummy named Billy, which may be linked to the legend of ventriloquist Mary Shaw. Destined to find out the truth, Jamie goes to the town of Raven's Fair, where Shaw used to perform and is buried. But Jamie is in for more than he expected.
6.
One Missed Call (2008)
1h 27m Horror Mystery Thriller
Several people start receiving voice-mails from their future selves -- messages which include the date, time, and some of the details of their deaths.
1h 35m Horror Thriller Mystery
Set in the Aokigahara Forest, a real-life place in Japan where people go to end their lives. Against this backdrop, a young American woman comes in search of her twin sister, who has mysteriously disappeared.
1h 29m Horror Thriller
After witnessing a horrific and traumatic event, Julia Lund, a graduate student in psychology, gradually comes to the realization that everything which scared her as a child could be real. And what's worse, it might be coming back to get her..
1h 41m Drama Horror Thriller
An architect's desire to speak with his wife from beyond the grave using EVP (Electronic Voice Phenomenon), becomes an obsession with supernatural repercussions.
1h 38m Drama Horror Thriller
Violinist Sydney Wells was accidentally blinded by her sister Helen when she was five years old. She submits to a cornea transplantation, and while recovering from the operation, she realizes that she is seeing dead people.
1h 41m Horror Drama Mystery Thriller
Grace is a religious woman who lives in an old house kept dark because her two children, Anne and Nicholas, have a rare sensitivity to light. When the family begins to suspect the house is haunted, Grace fights to protect her children at any cost in the face of strange events and disturbing visions.
1h 52m Horror Mystery Thriller
A female forensic psychiatrist discovers that all of one of her patient's multiple personalities are murder victims. She will have to find out what's happening before her time is finished.
explore
Check out more list from our community