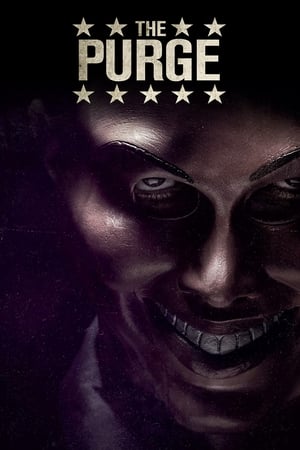 11 Best Movies Like The Purge ...
If you liked this film , you will definitely love these too! In this selection we highlight some of the best films that share a very similar premise to 'The Purge', and are worth checking out.
1h 35m Thriller Horror
A young husband and wife must fight to return home in a post-apocalyptic mid-western landscape ravaged by gangs.
1h 29m Horror Thriller
Mayhem and death follow when an earthquake traps a group of tourists in a Chilean town.
1h 24m Horror Thriller
Chris crashes into a carload of other young people, and the group of stranded motorists is soon lost in the woods of West Virginia, where they're hunted by three cannibalistic mountain men who are grossly disfigured by generations of inbreeding.
1h 14m Horror Thriller Science Fiction
In an undefined future, the earth has been destroyed by man, and the air polluted with a mysterious virus that turns humans into zombies. Only a few children are immune to the disease and have adapted to these extreme conditions and survived. Camille, a nine year old girl wanders through these desolate wastelands, protecting herself from zombies and the armed military forces that roam the land killing anyone who might be infected. However, the little girl will find other kids like her that share a recurring dream of: they all have visions of the ocean as their destiny. Together they will try to survive the journey to the ocean in search of an escape from the military who seem to be as determined on their destruction as on the zombies. Written by David Pollison/Solos Website
5.
The First Purge (2018)
1h 37m Action Science Fiction Thriller Horror Crime
To push the crime rate below one percent for the rest of the year, the New Founding Fathers of America test a sociological theory that vents aggression for one night in one isolated community. But when the violence of oppressors meets the rage of the others, the contagion will explode from the trial-city borders and spread across the nation.
1h 30m Horror Science Fiction Thriller
Logan Burnhardt is the ego-king of the airwaves, but his unflappable persona is put to the test when a terrorist bio-attack unleashes a plague of flesh-ripping maniacs on Los Angeles.
7.
The Purge: Anarchy (2014)
1h 44m Horror Thriller
One night per year, the government sanctions a 12-hour period in which citizens can commit any crime they wish -- including murder -- without fear of punishment or imprisonment. Leo, a sergeant who lost his son, plans a vigilante mission of revenge during the mayhem. However, instead of a death-dealing avenger, he becomes the unexpected protector of four innocent strangers who desperately need his help if they are to survive the night.
1h 15m Drama
Five teens from Harlem become trapped in a nightmare when they're falsely accused of a brutal attack in Central Park.
1h 25m Action Drama Horror Science Fiction
Open war against humanity rages. For five survivors – lost and on the run – the pursuit is relentless, the bullets are dwindling and the battle is everywhere. This is a 24-hour look into their lives.
1h 26m Thriller Horror Mystery
After returning from a wedding reception, a couple staying in an isolated vacation house receive a knock on the door in the mid-hours of the night. What ensues is a violent invasion by three strangers, their faces hidden behind masks. The couple find themselves in a violent struggle, in which they go beyond what either of them thought capable in order to survive.
explore
Check out more list from our community