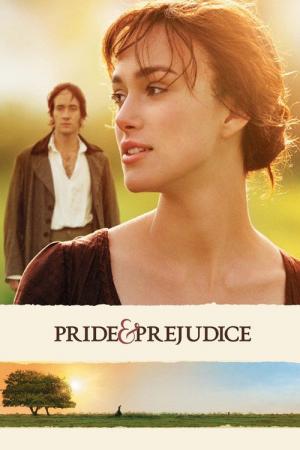 12 Best Movies Similar To North And South ...
If you liked this movie , you will for sure love these too! In this collection we highlight some of the best films that share a very similar premise to 'Pride & Prejudice', and are worth checking out.
2h 1m Comedy Drama Romance
Emma Woodhouse is a congenial young lady who delights in meddling in other people's affairs. She is perpetually trying to unite men and women who are utterly wrong for each other. Despite her interest in romance, Emma is clueless about her own feelings, and her relationship with gentle Mr. Knightly.
1h Drama
A rich and comic drama about the people of Cranford, a small Cheshire town on the cusp of change in the 1840s. Adapted from the novels by Elizabeth Gaskell.
3.
Sense and Sensibility (1995)
2h 16m Drama Romance
Rich Mr. Dashwood dies, leaving his second wife and her daughters poor by the rules of inheritance. Two daughters are the titular opposites.
58m Drama Comedy
Nothing delights Emma more than meddling in the love lives of others. But when she takes protege Harriet Smith under her wing, her plans can only end in disaster...
1h 52m Drama Romance
Jane Eyre is an orphan cast out as a young girl by her aunt, Mrs. Reed, and sent to be raised in a harsh charity school for girls. There she learns to be come a teacher and eventually seeks employment outside the school. Her advertisement is answered by the housekeeper of Thornfield Hall, Mrs. Fairfax.
30m Drama
Amy Dorrit spends her days earning money for the family and looking after her proud father who is a long term inmate of Marshalsea debtors' prison in London. Amy and her family's world is transformed when her employer's son, Arthur Clennam, returns from overseas to solve his family's mysterious legacy and discovers that their lives are interlinked.
1h 30m Drama
Scarlett is a 1994 six hour miniseries loosely based on the sequel to Margaret Mitchell's novel, Gone with the Wind, written by Alexandra Ripley. The series was filmed at 53 locations in the United States and abroad, and stars Joanne Whalley as Scarlett O'Hara, Timothy Dalton as Rhett Butler, and Sean Bean as Lord Richard Fenton as well as many other notable British and American actors.
1h Drama
Britain is in the grip of a chilling recession... falling wages, rising prices, civil unrest - only the bankers are smiling. It's 1783 and Ross Poldark returns from the American War of Independence to his beloved Cornwall to find his world in ruins: his father dead, the family mine long since closed, his house wrecked and his sweetheart pledged to marry his cousin. But Ross finds that hope and love can be found when you are least expecting it in the wild but beautiful Cornish landscape.
2h Drama Romance
After a bleak childhood, Jane Eyre goes out into the world to become a governess. As she lives happily in her new position at Thornfield Hall, she meet the dark, cold, and abrupt master of the house, Mr. Rochester. Jane and her employer grow close in friendship and she soon finds herself falling in love with him. Happiness seems to have found Jane at last, but could Mr. Rochester's terrible secret be about to destroy it forever?
1h Drama Sci-Fi & Fantasy
The story of Claire Randall, a married combat nurse from 1945 who is mysteriously swept back in time to 1743, where she is immediately thrown into an unknown world where her life is threatened. When she is forced to marry Jamie, a chivalrous and romantic young Scottish warrior, a passionate affair is ignited that tears Claire's heart between two vastly different men in two irreconcilable lives.
11.
Lark Rise to Candleford (2008)
1h Drama
Set in the small hamlet of Lark Rise and the wealthier neighbouring market town, Candleford, the series chronicles the daily lives of farm-workers, craftsmen and gentry at the end of the 19th Century. Lark Rise to Candleford is a love letter to a vanished corner of rural England and a heart-warming drama series teeming with wit, wisdom and romance.
12.
Far from the Madding Crowd (2015)
1h 59m Drama Romance
Based on the literary classic by Thomas Hardy. Bathsheba Everdene, attracts three very different suitors: Gabriel Oak, a sheep farmer, captivated by her fetching willfulness; Frank Troy, a handsome and reckless Sergeant; and William Boldwood, a prosperous and mature bachelor. This timeless story of Bathsheba's choices and passions explores the nature of relationships and love – as well as the human ability to overcome hardships through resilience and perseverance.
explore
Check out more list from our community