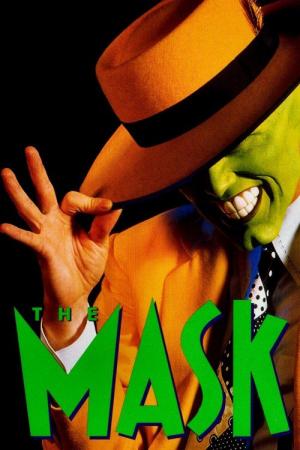 29 Best Movies Like The Mask ...
If you liked this movie , you will definitely love these too! In this selection we highlight some of the best films that share a very similar premise to '', and are worth checking out.
1h 26m Comedy
Fletcher Reede is a fast-talking attorney and habitual liar. When his son Max blows out the candles on his fifth birthday he has just one wish - that his dad will stop lying for 24 hours. When Max's wish comes true, Fletcher discovers that his mouth has suddenly become his biggest liability.
3.
Superhero Movie (2008)
1h 25m Action Comedy Science Fiction
The team behind Scary Movie takes on the comic book genre in this tale of Rick Riker, a nerdy teen imbued with superpowers by a radioactive dragonfly. And because every hero needs a nemesis, enter Lou Landers, aka the villainously goofy Hourglass.
1h 36m Adventure Comedy
Darryl is a childlike man with a genius for inventing various gadgets out of junk. When he stumbles on a method to make his clothes bulletproof, he decides to use his skills to be the lowest budgeted superhero of all.
5.
Inspector Gadget (1999)
1h 18m Action Adventure Comedy Family
John Brown is a bumbling but well-intentioned security guard who is badly injured in an explosion planned by an evil mastermind. He is taken to a laboratory, where Brenda, a leading robotics surgeon, replaces his damaged limbs with state-of-the-art gadgets and tools. Named "Inspector Gadget" by the press, John -- along with his niece, Penny, and her trusty dog, Brain -- uses his new powers to discover who was behind the explosion.
7.
The Green Hornet (2011)
1h 59m Action Crime Comedy
Britt Reid, the heir to the largest newspaper fortune in Los Angeles, is a spoiled playboy who has been, thus far, happy to lead an aimless life. After his father dies, Britt meets Kato, a resourceful company employee. Realizing that they have the talent and resources to make something of their lives, Britt and Kato join forces as costumed crime-fighters to bring down the city's most-powerful criminal, Chudnofsky.
1h 57m Science Fiction Action Adventure
Armed with the astonishing ability to shrink in scale but increase in strength, master thief Scott Lang must embrace his inner-hero and help his mentor, Doctor Hank Pym, protect the secret behind his spectacular Ant-Man suit from a new generation of towering threats. Against seemingly insurmountable obstacles, Pym and Lang must plan and pull off a heist that will save the world.
1h 42m Action Comedy
As his wedding day approaches, Ben heads to Miami with his soon-to-be brother-in-law James to bring down a drug dealer who's supplying the dealers of Atlanta with product.
10.
Fun with Dick and Jane (2005)
1h 30m Comedy
After Dick Harper loses his job at Globodyne in an Enron-esque collapse, he and his wife, Jane, turn to crime in order to handle the massive debt they now face. Two intelligent people, Dick and Jane actually get pretty good at robbing people and even enjoy it -- but they have second thoughts when they're reminded that crime can hurt innocent people. When the couple hears that Globodyne boss Jack McCallister actually swindled the company, they plot revenge.
1h 39m Action Comedy
For the past two years, high-school security guard Ben has been trying to show decorated APD detective James that he's more than just a video-game junkie who's unworthy of James' sister, Angela. When Ben finally gets accepted into the academy, he thinks he's earned the seasoned policeman's respect and asks for his blessing to marry Angela. Knowing that a ride along will demonstrate if Ben has what it takes to take care of his sister, James invites him on a shift designed to scare the hell out of the trainee. But when the wild night leads them to the most notorious criminal in the city, James will find that his new partner's rapid-fire mouth is just as dangerous as the bullets speeding at it.
12.
Naked Gun 33 1/3: The Final Insult (1994)
1h 23m Comedy Crime
Frank Drebin is persuaded out of retirement to go undercover in a state prison. There he has to find out what top terrorist, Rocco, has planned for when he escapes. Adding to his problems, Frank's wife, Jane, is desperate for a baby.
1h 27m Action Comedy Crime
An uptight by-the-book cop must protect the widow of a drug boss from crooked cops and gunmen.
1h 40m Adventure Action
The 21st successor to the role of Bengalla's resident superhero must travel to New York to prevent a rich madman from obtaining three magic skulls that would give him the secret to ultimate power.
1h 29m Comedy Crime
An art curator decides to seek revenge on his abusive boss by conning him into buying a fake Monet, but his plan requires the help of an eccentric and unpredictable Texas rodeo queen.
1h 57m Action Crime
Dave Lizewski is an unnoticed high school student and comic book fan who one day decides to become a super-hero, even though he has no powers, training or meaningful reason to do so.
18.
Charlie's Angels: Full Throttle (2003)
30m Comedy
Charlie Lawrence is an American sitcom that aired from June 15 until June 22, 2003.
19.
Loaded Weapon 1 (1993)
1h 24m Comedy Crime Action
An LA detective is murdered because she has microfilm with the recipe to make cocaine cookies. Two cops partner to find and stop the fiends before they can dope the nation by distributing their wares via the 'Wilderness Girls' cookie drive.
20.
Ace Ventura: Pet Detective (1994)
1h 26m Comedy Mystery
He's Ace Ventura: Pet Detective. Jim Carrey is on the case to find the Miami Dolphins' missing mascot and quarterback Dan Marino. He goes eyeball to eyeball with a man-eating shark, stakes out the Miami Dolphins and woos and wows the ladies. Whether he's undercover, under fire or underwater, he always gets his man… or beast!
1h 36m Fantasy Action Comedy Crime
A recently slain cop joins a team of undead police officers working for the Rest in Peace Department and tries to find the man who murdered him. Based on the comic by Peter M. Lenkov.
22.
Last Action Hero (1993)
2h 10m Adventure Fantasy Action Comedy Family
Danny is obsessed with a fictional movie character action hero Jack Slater. When a magical ticket transports him into Jack's latest adventure, Danny finds himself in a world where movie magic and reality collide. Now it's up to Danny to save the life of his hero and new friend.
1h 38m Action Comedy Crime
When Hong Kong Inspector Lee is summoned to Los Angeles to investigate a kidnapping, the FBI doesn't want any outside help and assigns cocky LAPD Detective James Carter to distract Lee from the case. Not content to watch the action from the sidelines, Lee and Carter form an unlikely partnership and investigate the case themselves.
1h 35m Action Comedy
A spoof of buddy cop movies where two very different cops are forced to team up on a new reality based T.V. cop show.
25.
Let's Be Cops (2014)
1h 32m Thriller Horror
Rachel, a rookie cop, is about to begin her first night shift in a neglected police station in a Scottish, backwater town. The kind of place where the tide has gone out and stranded a motley bunch of the aimless, the forgotten, the bitter-and-twisted who all think that, really, they deserve to be somewhere else. They all think they're there by accident and that, with a little luck, life is going to get better. Wrong, on both counts. Six is about to arrive - and All Hell Will Break Loose!
26.
Bulletproof Monk (2003)
1h 44m Action Comedy Fantasy
A mysterious and immortal Tibetan kung fu master, who has spent the last 60 years traveling around the world protecting the ancient Scroll of the Ultimate, mentors a selfish street kid in the ancient intricacies of kung fu.
27.
Batman & Robin (1997)
explore
Check out more list from our community