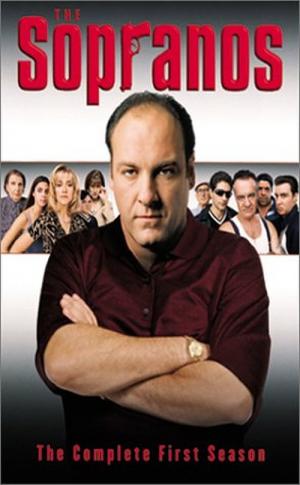 12 Best Shows Like Lilyhammer ...
If you liked this one , you will for sure love these too! In this collection we highlight some of the best films that share a very similar premise to 'The Sopranos', and are worth checking out.
A hit man from the Midwest moves to Los Angeles and gets caught up in the city's theatre arts scene.
30m
Creator: Bill Hader
Creator: Alec Berg
Comedy Crime
A close-knit anthology series dealing with stories involving malice, violence and murder based in and around Minnesota.
50m
Crime Drama
In this mismatched buddy cop dramedy, an amazingly handsome, happy-go-lucky FBI agent is paired with a local, hard scrabble Michigan homicide detective. As they solve crimes together, their polar opposite methods only slightly outweigh their disdain for each other.
1h
Creator: Vince Gilligan
Creator: David Shore
Comedy Drama
4.
Better Call Saul (2015)
Six years before Saul Goodman meets Walter White. We meet him when the man who will become Saul Goodman is known as Jimmy McGill, a small-time lawyer searching for his destiny, and, more immediately, hustling to make ends meet. Working alongside, and, often, against Jimmy, is "fixer" Mike Ehrmantraut. The series tracks Jimmy's transformation into Saul Goodman, the man who puts "criminal" in "criminal lawyer".
45m
Creator: Peter Gould
Creator: Vince Gilligan
Comedy Crime Drama
5.
Boardwalk Empire (2010)
Atlantic City at the dawn of Prohibition is a place where the rules don't apply. And the man who runs things -- legally and otherwise -- is the town's treasurer, Enoch "Nucky" Thompson, who is equal parts politician and gangster.
1h
Crime Drama
Based on the true story of Jack DiNorscio, a mobster who defended himself in court for what would be the longest mafia trial in U.S. history.
2h 5m
Author, Director, Screenplay: Sidney Lumet
Author, Screenplay: Robert J. McCrea
Author, Screenplay: T.J. Mancini
Drama Crime
FBI agent Barney Coopersmith is assigned to protect former Mafia figure turned informant Vincent Antonelli. In the witness protection program one is supposed to keep a low profile, but that is something that Antonelli has trouble doing. Coopersmith certainly has his hands full keeping Antonelli away from the Mafia hitmen who want to stop him testifying, not to mention the nightclubs...
1h 37m
Director: Herbert Ross
Writer: Nora Ephron
Action Comedy
8.
The Black Donnellys (2007)
Meet the Donnelly brothers: Tommy, Jimmy, Kevin and Sean. There is nothing these four Irish brothers wouldn't do to protect each other, and for them that means lying, cheating, stealing and, occasionally, calling the cops. Narrated by wannabe gangster Joey "Ice Cream," this gritty series bears witness to the Donnelly brothers' sudden involvement in organized crime, focusing on how they go from boys to mobsters, and showing how their new life affects their relationships with friends, family and lovers.
1h
Creator: Paul Haggis
Creator: Robert Moresco
Drama
Set in 1959 Miami, Florida shortly after the Cuban Revolution, Magic City tells the story of Ike Evans, the owner of Miami's most glamorous hotel, the Miramar Playa. Evans is forced to make an ill-fated deal with Miami mob boss Ben Diamond to ensure the success of his glitzy establishment.
50m
Drama
Set in the sprawling mecca of the rich and famous, Ray Donovan does the dirty work for LA's top power players, and makes their problems disappear. His father's unexpected release from prison sets off a chain of events that shakes the Donovan family to its core.
50m
Drama
Two policemen must join forces to take on an international drug- smuggling gang - one, an unorthodox Irish policeman and the other, a straitlaced FBI agent. Sergeant Gerry Boyle is an eccentric small-town cop with a confrontational and crass personality and a subversive sense of humor. A longtime policeman in County Galway, Boyle is a maverick with his own moral code. He has seen enough of the world to know there isn't much to it and has had plenty of time to think about it. When a fellow police officer disappears and Boyle's small town becomes key to a large drug trafficking investigation, he is forced to at least feign interest when dealing with the humorless FBI agent Wendell Everett assigned to the case.
1h 36m
Director, Screenplay: John Michael McDonagh
Action Comedy Thriller Crime
Benjamin Garcia, Benny is deported from the United States. Back home and against a bleak picture, Benny gets involved in the drug business, in which he has for the first time in his life, a spectacular rise surrounded by money, women, violence and fun. But very soon he will discover that criminal life does not always keep its promises.
2h 25m
Director, Story: Luis Estrada
Screenplay: Jaime Sampietro
Drama Crime Comedy
explore
Check out more list from our community