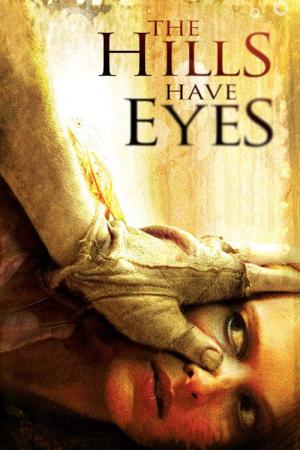 14 Best Movies Like The Hills Have Eyes ...
If you liked this one , you will definitely love these too! In this collection we highlight some of the best films that share a very similar premise to 'The Hills Have Eyes', and are worth checking out.
1.
The Texas Chain Saw Massacre (1974)
1h 23m Horror
When Sally hears that her grandfather's grave may have been vandalized, she and her paraplegic brother, Franklin, set out with their friends to investigate. After a detour to their family's old farmhouse, they discover a group of crazed, murderous outcasts living next door. As the group is attacked one by one by the chainsaw-wielding Leatherface, who wears a mask of human skin, the survivors must do everything they can to escape.
1h 24m Horror Thriller
Chris crashes into a carload of other young people, and the group of stranded motorists is soon lost in the woods of West Virginia, where they're hunted by three cannibalistic mountain men who are grossly disfigured by generations of inbreeding.
1h 24m Horror Thriller
A group of delinquents are sent to clean the Blackwell Hotel. Little do they know reclusive psychopath Jacob Goodnight has holed away in the rotting hotel. When one of the teens is captured, those who remain -- a group that includes the cop who put a bullet in Goodnight's head four years ago -- band together to survive against the brutal killer.
4.
Friday the 13th: The Final Chapter (1984)
1h 31m Horror
After being mortally wounded and taken to the morgue, murderer Jason Voorhees spontaneously revives and embarks on a killing spree as he makes his way back to his home at Crystal Lake.
1h 53m Horror Drama
A group of unwitting teens are stranded near a strange wax museum and soon must fight to survive and keep from becoming the next exhibit.
6.
The Texas Chainsaw Massacre: The Beginning (2006)
1h 31m Horror Thriller
Chrissie and her friends set out on a road trip for a final fling before one is shipped off to Vietnam. Along the way, bikers harass the foursome and cause an accident that throws Chrissie from the vehicle. The lawman who arrives on the scene kills one of the bikers and brings Chrissie's friends to the Hewitt homestead, where young Leatherface is learning the tools of terror.
1h 31m Horror Thriller
Fifteen years after murdering his sister on Halloween night 1963, Michael Myers escapes from a mental hospital and returns to the small town of Haddonfield, Illinois to kill again.
9.
The Hills Have Eyes (1977)
1h 30m Horror Thriller
On the way to California, a family has the misfortune to have their car break down in an area closed to the public, and inhabited by violent savages ready to attack.
10.
Wrong Turn 2: Dead End (2007)
1h 36m Horror Thriller
Retired military commander Colonel Dale Murphy hosts the simulated post-apocalyptic reality show where participants are challenged to survive a remote West Virginia wasteland. But the show turns into a nightmarish showdown when each realizes they are being hunted by an inbred family of cannibals determined to make them all dinner!
1h 39m Horror Thriller
Stranded backpackers in remote Australia fall prey to a murderous bushman, who offers to fix their car, then takes them captive.
1h 38m Horror Thriller Mystery
Angela, a corporate climber, gets stuck working late on Christmas Eve and finds herself the target of an unhinged security guard. With no help in sight, the woman must overcome physical and psychological challenges to survive.
1h 31m Horror Thriller
Eden Lake is a relentlessly tense and immaculately paced horror-thriller about modern youth gone wild. When a young couple goes to a remote wooded lake for a romantic getaway, their quiet weekend is shattered by an aggressive group of local kids. Rowdiness quickly turns to rage as the teens terrorize the couple in unimaginable ways, and a weekend outing becomes a bloody battle for survival.
14.
Hostel: Part II (2007)
1h 33m Horror
Three American college students studying abroad are lured to a Slovakian hostel, and discover the grim reality behind it.
explore
Check out more list from our community