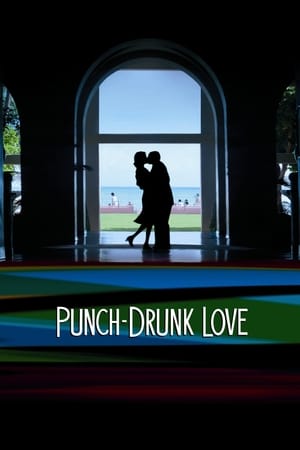 11 Best Movies Like Punch Drunk Love ...
If you liked this one , you will definitely love these too! In this selection we highlight some of the best films that share a very similar premise to 'Punch-Drunk Love', and are worth checking out.
1h 29m Drama Romance Comedy
A woman who is robbed on her way to catch the 1:30 train to Boston is left stranded in New York City. She meets a man who helps her during the course of the night and the two form a romance.
1h 35m Comedy Drama Romance
Professor Lawrence Wetherhold (Dennis Quaid) might be imperiously brilliant, monumentally self-possessed and an intellectual giant -- but when it comes to solving the conundrums of love and family, he's as downright flummoxed as the next guy.
3.
Frankie and Johnny (1991)
1h 58m Drama Romance Comedy
When Johnny is released from prison following a forgery charge, he quickly lands a job as a short-order cook at a New York diner. Following a brief fling with waitress Cora, Frankie develops an attraction for Cora's friend and fellow waitress Frankie. While Frankie resists Johnny's charms initially, she eventually relents when her best friend, Tim, persuades her to give Johnny a chance.
4.
Me and You and Everyone We Know (2005)
1h 31m Comedy Drama
A lonely shoe salesman and an eccentric performance artist struggle to connect in this unique take on contemporary life.
1h 35m Comedy Drama Fantasy Romance
With the help of a talking freeway billboard, a "wacky weatherman" tries to win the heart of an English newspaper reporter, who is struggling to make sense of the strange world of early-90s Los Angeles.
1h 39m Fantasy Drama Comedy Science Fiction Romance
In this comedic fantasy, science has facilitated the search for a soul mate via biotechnological implants that count down to the moment one is supposed to meet his or her match. But Oona is worried: She's nearly 30, and her TiMER isn't ticking yet. Will her dream guy get snatched up by someone else?
1h 39m Comedy Romance
Young mattress salesman Brian decides to adopt a baby from China but is distracted when he forms a relationship with quirky, wealthy Harriet whom he meets at his mattress store. As their relationship flourishes, unbeknownst to them, a hitman is trying to kill Brian.
8.
Your Sister's Sister (2011)
1h 30m Comedy
Iris invites her friend Jack to stay at her family's island getaway after the death of his brother. At their remote cabin, Jack's drunken encounter with Hannah, Iris' sister, kicks off a revealing stretch of days.
9.
The Story of Us (1999)
1h 35m Comedy Drama Romance
Ben and Katie Jordan are a married couple who go through hard times in fifteen years of marriage.
10.
Damsels in Distress (2011)
11.
Jack Goes Boating (2010)
1h 29m Comedy Drama Romance
A limo driver's blind date sparks a tale of love, betrayal, friendship and grace—centered around two working-class New York City couples.
explore
Check out more list from our community