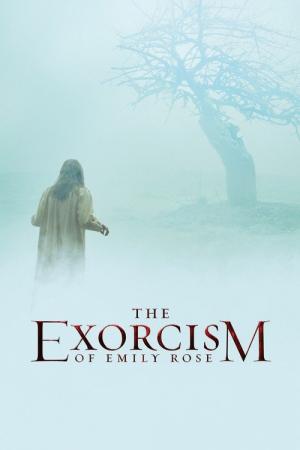 10 Best Movies Like The Exorcism Of Emily Rose ...
If you liked this movie , you will probably love these too! In this selection we highlight some of the best films that share a very similar premise to 'The Exorcism of Emily Rose', and are worth checking out.
1.
The Haunting in Connecticut (2009)
1h 42m Thriller Horror
When the Campbell family moves to upstate Connecticut, they soon learn that their charming Victorian home has a disturbing history: not only was the house a transformed funeral parlor where inconceivable acts occurred, but the owner's clairvoyant son Jonah served as a demonic messenger, providing a gateway for spiritual entities to crossover.
1h 53m Fantasy Drama Horror Thriller Science Fiction
A man is convinced that a young girl is the reincarnation of his own daughter Audrey Rose, who died in a fiery car accident, along with his wife, two minutes before the girl was born.
1h 42m Horror Thriller
A young woman encounters a malevolent supernatural force while searching for her missing sister in Tokyo, a mean high school prank goes horribly wrong, and strange things begin happening in a Chicago apartment building.
1h 37m Horror Thriller
A small group of Catholics led by an ailing priest believe that Satan intends to become man, just as God did in the person of Jesus. The writings of a possessed mental patient lead them to Peter Kelson, a writer who studies serial killers. They think it's his body Satan will occupy. The youngest in the group, a teacher named Maya Larkin, goes to Peter to investigate further and to convince him to believe in the possibility of Evil incarnate. Other signs come to him as he and Maya them take a journey full of strange occurrences, self-discovery, and an ultimate showdown
5.
Exorcist: The Beginning (2004)
1h 54m Horror Mystery Thriller
Having lived through traumatizing events during WWII, Father Lankester Merrin takes a sabbatical from the Church to conduct archaeological excavations in British-administered East Africa. Merrin unearths an ancient Byzantine church believed have been built and then immediately buried to keep down evil from the crypt below. The natives are convinced that uncovering the church has unleashed a demon, and begin to violently clash with the British military troops. As the village rapidly disintegrates into chaos and war, Merrin must face-off with the demon which has taken possession of somebody close to him.
1h 52m Horror Thriller
Paranormal investigators Ed and Lorraine Warren work to help a family terrorized by a dark presence in their farmhouse. Forced to confront a powerful entity, the Warrens find themselves caught in the most terrifying case of their lives.
7.
The Last Exorcism (2010)
1h 27m Horror Thriller
After years of performing "exorcisms" and taking believers' money, Reverend Marcus travels to rural Louisiana with a film crew so he can dispel what he believes is the myth of demonic possession. The dynamic reverend is certain that this will be another routine "exorcism" on a disturbed religious fanatic but instead comes upon the blood-soaked farm of the Sweetzer family and a true evil he would have never thought imaginable.
8.
We Are What We Are (2013)
1h 45m Drama Horror Thriller
The Parkers, reclusive people who cling to ancient customs, find their secret lives threatened when a torrential downpour and the death of the family matriarch forces daughters Iris and Rose to assume special responsibilities.
9.
Dominion: Prequel to the Exorcist (2005)
1h 57m Horror Thriller
Haunted by terrible acts the Nazis forced him to participate in, the disenchanted Father Lankester Merrin focuses his energies on helping with an archaeological dig in the northern part of Kenya. There, the crew uncovers a church that predates Christian missions into the area, but the discovery also causes strange events to start occurring -- including physical changes to a young, disabled boy, whom Merrin grows to suspect has been possessed by a demon.
1h 39m Horror
John Form has found the perfect gift for his expectant wife, Mia - a beautiful, rare vintage doll in a pure white wedding dress. But Mia's delight with Annabelle doesn't last long. On one horrific night, their home is invaded by members of a satanic cult, who violently attack the couple. Spilled blood and terror are not all they leave behind. The cultists have conjured an entity so malevolent that nothing they did will compare to the sinister conduit to the damned that is now... Annabelle.
explore
Check out more list from our community