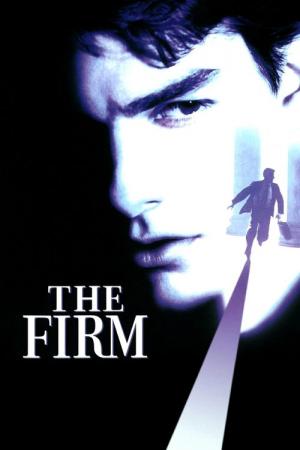 31 Best Movies Like The Firm ...
If you liked this film , you will for sure love these too! In this selection we highlight some of the best films that share a very similar premise to '', and are worth checking out.
1.
The Pelican Brief (1993)
2h 21m Mystery Drama Thriller Crime
Two Supreme Court Justices have been assassinated. One lone law student has stumbled upon the truth. An investigative journalist wants her story. Everybody else wants her dead.
2.
Michael Clayton (2007)
1h 59m Drama Thriller
A law firm brings in its 'fixer' to remedy the situation after a lawyer has a breakdown while representing a chemical company that he knows is guilty in a multi-billion dollar class action suit.
2h 7m Drama Thriller
A juror on the inside and a woman on the outside manipulate a court trial involving a major gun manufacturer.
1h 59m Drama Thriller Crime Mystery
A street-wise kid, Mark Sway, sees the suicide of Jerome Clifford, a prominent Louisiana lawyer, whose current client is Barry 'The Blade' Muldano, a Mafia hit-man. Before Jerome shoots himself, he tells Mark where the body of a Senator is buried. Clifford shoots himself and Mark is found at the scene, and both the FBI and the Mafia quickly realize that Mark probably knows more than he says.
1h 54m Action Drama Thriller
Navy Lt. Tom Farrell meets a young woman, Susan Atwell , and they share a passionate fling. Farrell then finds out that his superior, Defense Secretary David Brice, is also romantically involved with Atwell. When the young woman turns up dead, Farrell is put in charge of the murder investigation. He begins to uncover shocking clues about the case, but when details of his encounter with Susan surface, he becomes a suspect as well.
2h 9m Crime Drama Mystery Thriller
An arrogant, high-powered attorney takes on the case of a poor altar boy found running away from the scene of the grisly murder of the bishop who has taken him in. The case gets a lot more complex when the accused reveals that there may or may not have been a third person in the room. The intensity builds when a surprise twist alters everyone's perception of the crime.
1h 58m Thriller
With his gangster boss on trial for murder, a mob thug known as "the Teacher" tells Annie Laird she must talk her fellow jurors into a not-guilty verdict, implying that he'll kill her son Oliver if she fails. She manages to do this, but, when it becomes clear that the mobsters might want to silence her for good, she sends Oliver abroad and tries to gather evidence of the plot against her, setting up a final showdown.
1h 58m Crime Mystery Thriller
Two Los Angeles homicide detectives are dispatched to a northern town where the sun doesn't set to investigate the methodical murder of a local teen.
2h 29m Crime Drama Thriller
A young lawyer defends a black man accused of murdering two white men who raped his 10-year-old daughter, sparking a rebirth of the KKK.
10.
The Lincoln Lawyer (2011)
1h 59m Crime Drama Thriller
A lawyer conducts business from the back of his Lincoln town car while representing a high-profile client in Beverly Hills.
1h 34m Crime Thriller
A retired ex-cop and private detective gets mixed up in murder when he is asked to deliver blackmail money and walks into a 20 year old case involving the mysterious disappearance of an actress' former husband.
12.
The Devil's Advocate (1997)
2h 24m Drama Mystery Thriller Horror
Aspiring Florida defense lawyer Kevin Lomax accepts a job at a New York law firm. With the stakes getting higher every case, Kevin quickly learns that his boss has something far more evil planned.
1h 48m Thriller
San Francisco heiress Page Forrester is brutally murdered in her remote beach house. Her husband Jack is devastated by the crime but soon finds himself accused of her murder. He hires lawyer Teddy Barnes to defend him, despite the fact she hasn't handled a criminal case for many years. There's a certain chemistry between them and Teddy soon finds herself defending the man she loves.
14.
Enemy of the State (1998)
2h 12m Action Drama Thriller
A hotshot Washington criminal lawyer becomes the target of a rogue security executive videotaped in the act of murdering a congressman when the incriminating tape is surreptitiously slipped into his shopping bag by the videographer, who is fleeing the executive's assassins.
1h 53m Crime Drama
Idealistic young attorney Adam Hall takes on the death row clemency case of his racist grandfather, Sam Cayhall, a former Ku Klux Klan member he has never met.
16.
Extreme Measures (1996)
1h 58m Drama Thriller
Guy Luthan, a British doctor working at a hospital in New York, starts making unwelcome enquiries when the body of a man who died in his emergency room disappears. After the trail leads Luthan to the door of an eminent surgeon at the hospital, Luthan soon finds himself in extreme danger people who want the hospital's secret to remain undiscovered.
1h 45m Drama Crime
A Liberal activist lawyer alienated his daughter Maggie years ago when she discovered his many affairs. Now a conservative corporate lawyer, Maggie agrees to go up against her father in court. To gain promotion, she must defend an auto manufacturer against charges that their explosion-prone station wagons are unsafe. As her mother begs for peace, Maggie takes on her dad in a trial that turns increasingly personal and nasty.
18.
Mulholland Falls (1996)
1h 47m Drama Mystery Thriller Crime
In 1950s Los Angeles, a special crime squad of the LAPD investigates the murder of a young woman.
19.
L.A. Confidential (1997)
2h 18m Crime Drama Mystery Thriller
Three detectives in the corrupt and brutal L.A. police force of the 1950s use differing methods to uncover a conspiracy behind the shotgun slayings of the patrons at an all-night diner.
1h 46m Mystery Crime Drama Thriller
The gruesome death of a prostitute brings suspicion on one of her clients, James Wayland, a brilliant, self-destructive and epileptic heir to a textile fortune. So detectives Braxton and Kennesaw take Wayland in for questioning, thinking they can break the man. But despite his troubles, Wayland is a master of manipulation, and during the interrogation, he begins to turn the tables on the investigators, forcing them to reveal their own sinister sides.
21.
The Star Chamber (1983)
1h 45m Drama Thriller
As violence escalates in Los Angeles and heinous murders are committed, Steven Hardin, a young judge of the California Supreme Court, must struggle with his tortured conscience and growing despair as he watches helplessly as the ruthless criminals brought before his court go free because clever lawyers find obscure loopholes in the law.
2h 29m Mystery Thriller Drama
With his wife's disappearance having become the focus of an intense media circus, a man sees the spotlight turned on him when it's suspected that he may not be innocent.
1h 55m Drama Mystery Thriller Crime
A female attorney learns that her husband is really a marine officer awol for fifteen years and accused of murdering fifteen civilians in El Salvador. Believing her husband when he tells her that he's being framed as part of a U.S. Military cover-up, the attorney defends him in a military court.
1h 45m Thriller Crime Drama
Matt Lee Whitlock, respected chief of police in small Banyan Key, Florida, must solve a vicious double homicide before he himself falls under suspicion. Matt Lee has to stay a few steps ahead of his own police force and everyone he's trusted in order to find out the truth.
25.
Under Suspicion (2000)
1h 50m Thriller Crime Drama
A lawyer is asked to come to the police station to clear up a few loose ends in his witness report of a foul murder. "This will only take ten minutes", they say, but it turns out to be one loose end after another, and the ten minutes he is away from his speech become longer and longer.
26.
Mississippi Burning (1988)
2h 8m Thriller Crime Drama
Two FBI agents investigating the murder of civil rights workers during the 60s seek to breach the conspiracy of silence in a small Southern town where segregation divides black and white. The younger agent trained in FBI school runs up against the small town ways of his partner, a former sheriff.
1h 40m Thriller Crime Mystery
Private detective and former football player Harry Moseby gets hired on to what seems a standard missing person case, as a former Hollywood actress whose only major roles came thanks to being married to a studio mogul wants Moseby to find and return her daughter. Harry travels to Florida to find her, but he begins to see a connection between the runaway girl, the world of Hollywood stuntmen, and a suspicious mechanic when an unsolved murder comes to light.
28.
Heaven's Prisoners (1996)
29.
A Walk Among the Tombstones (2014)
1h 54m Crime Drama Mystery Thriller
Private investigator Matthew Scudder is hired by a drug kingpin to find out who kidnapped and murdered his wife.
explore
Check out more list from our community